Top News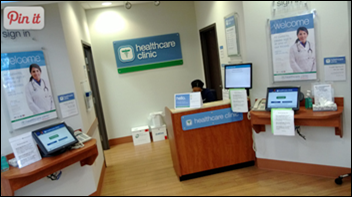 Walgreens decides to move its Healthcare Clinics over to Epic beginning in early 2016. The chain of over 400 clinics, which is currently using a proprietary EHR, cites Epic's Care Everywhere interoperability network as a deciding factor in the transition. Walgreen is no stranger to vetting vendors, having selected Greenway's EHR for its pharmacies in 2012 as part of the company's HealthCloud initiative. A Walgreens rep declined to comment on how much the retailer will pay for the technology, other vendors considered, and the proposed implementation timeline.
---
Webinars
November 11 (Wednesday) 2:00 ET. "Trouble Upstream: The Underinsured and Cash Flow Challenges." Sponsored by TransUnion. Presenter: Jonathan Wiik, principal consultant, TransUnion Healthcare. The average person spends nearly $15,000 per year on healthcare as deductibles keep rising. Providers must educate their patients on plan costs and benefits while controlling their own collection costs by using estimation tools, propensity-to-pay analytics, and point-of-sale collections. This webinar will highlight industry trends in managing underinsured patients and will describe ways to match patients to appropriate funding.


November 12 (Thursday) 1 :00 ET. "Top Predictions for Population Health Management in 2016 and Beyond." Sponsored by Medecision. Presenters: Tobias C. Samo, MD, FACP, FHIMSS, CMIO, Medecision; Laura Kanov, BS, RRT, MBA, SVP of care delivery organization solutions, Medecision. With all the noise and hype around population health management, the presenters will share their predictions for 2016 and their insight into meeting the mounting pressures of value-based reimbursement and the tools and technology needed to manage care delivery.
Contact Lorre for webinar services. Past webinars are on our HIStalk webinars YouTube channel.
---
Announcements and Implementations
Vision Source partners with The Health Council of East Central Florida, a nonprofit planning agency that offers research, education, and program support to regional healthcare stakeholders. Vision Source's 27 member optometry practices will become a part of the council's HealthSpan Coordinated Chronic Care Network, set to launch later this month. The network will offer physicians centralized patient referral,  chronic care management services, tools to help reduce hospital readmissions, and home patient monitoring through their practices.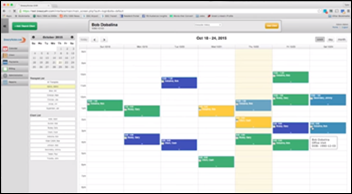 BreezyNotes EHR launches cloud-based mental health PM software for solo and small-group therapists. Founded by father and son team Jim and Paul Jonas, the Eden Prairie, MN-based startup worked with 7 Medical, Visible Technology Solutions, and Vibe Behavioral Health Consultants to develop the new platform.
---
Acquisitions, Funding, Business, and Stock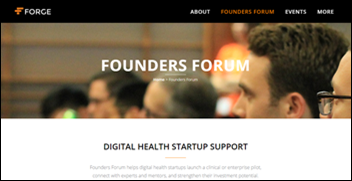 The Atlanta-based Forge Founders Forum invites digital health startups to apply to its 2016 accelerator program, which kicks off in January and ends with a demo day in mid-March. Accepted applicants will receive seed money, work space, access to mentors, and networking and demo opportunities. Applications are due November 13.
Kareo announces that nearly 100 percent of ICD-10 coded claims from its independent practice customers have been successfully processed. Nearly 90 percent have been paid successfully for at least one of those claims. Eleven days seems to be the average time to payment.
---
Telemedicine

TouchCare adds new features to its telemedicine platform including a Practice Dashboard that enables physicians to delegate certain tasks to staff, integrated credit card payment capabilities, and appointment-verification improvements. The upgrades come a week after the company welcomed former US Senator Joseph Robert "Bob" Kerrey and Brad Wilson (BCBS of North Carolina) to its Board of Directors.

Iowa's Medicaid program begins reimbursing providers for telemedicine services thanks to new rules that take effect this week. The services must be "to the same extent as such services covered under Medicaid when they are rendered in person." The rule seems to be the state's first official take on the matter. As of July 2015, 48 state Medicaid programs (including Iowa) and Washington, DC offer reimbursement for live-video telemedicine.
---
Research and Innovation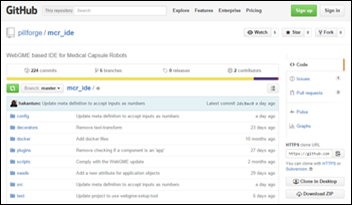 Vanderbilt University School of Engineering transitions its medical capsule robot hardware and software to open source in an effort to help further research and development in the field. "We've done custom capsule design – one for the colon, one for the stomach, another one with a surgical clip to stop bleeding – but we saw we were basically reusing the same components," explains Pietro Valdastri, director of Vanderbilt's Science and Technology of Robotics in Medicine (STORM) Lab. "Like it is with Lego bricks, you can reassemble them for different functions. We wanted to provide the people working in this field with their own Lego bricks for their own capsules."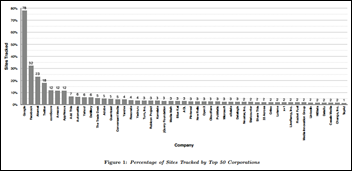 University of Pennsylvania researchers discover that nine out of 10 websites leak user data to other sites like WordPress, Google (the worst perpetrator), and Facebook without the user's knowledge. While I don't find it surprising that so many sites leak user data, I am concerned by the facts that at least six out of 10 sites generate third-party cookies, eight out of 10 load external Javascript code onto a user's computer, and most ignore a user's Do Not Track Me settings.
---
Contacts
Jennifer,  Mr. H, Lorre, Dr. Jayne, Dr. Gregg, Lt. Dan
More news: HIStalk, HIStalk Connect.
Get HIStalk Practice  updates.
Contact us online.
Become a sponsor.