Top News

Greenway Health announces that its Prime Suite customers can now use CommonWell services to exchange health data with other participants at no cost. The company is one of the health alliance's seven founding members. "The Alliance gives our customers and other participants a more secure way to gain a more comprehensive view of the patient's health history, regardless of the point of care or what information system was used," says Greenway CEO Tee Green. "This will enable clinicians to make the most informed decisions possible." Greenway will roll out CommonWell services to other product users at a later date.
---
HIStalk Practice Announcements and Requests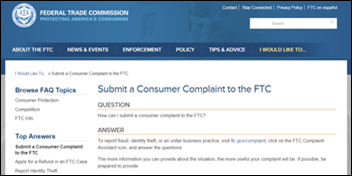 I had my first run in with what I can only assume was an identity theft scam. A customer service rep claiming to be from Dell called to inform me that the "Dell server inbox" had received several notices that my computer was experiencing suspicious, virus-like activity. His scripted conversation seemed shady, so I kept asking him to go into detail, which he didn't. He asked if I was near my computer, which raised my shadiness alert factor even higher. I explained I didn't have time to go through any sort of diagnostics, at which point he asked if he could call back at another time. The phone call ended rather abruptly, which I'm sure is not part of Dell's customer service training. I had the presence of mind to call Dell and ask if they proactively call customers about suspected suspicious activity on their computers, which they don't. I promptly reported the entire incident to the Federal Trade Commission's consumer hotline – an action that made me feel better, but is likely just a drop in the bucket of preventing the proliferation of such illicit activities.
---
Webinars
November 20 (Friday) 2:00 ET. "The Athenahealth Leadership Institute Presents: Dr. John Halamka Interviewed by Jonathan Bush." Sponsored by Athenahealth. Presenters: John Halamka, MD, MS, CIO, Beth Israel Deaconess Medical Center; Jonathan Bush, CEO, Athenahealth. Providers are fed up with interface fees and the lengthy, fragmented narratives we're exchanging today. But what is the right course of action to help deliver better care across the continuum? Bring your questions as we join Dr.Halamka and Jonathan Bush to discuss the current state of healthcare and how we can improve care coordination and interoperability.


December 2 (Wednesday) 1:00 ET. "The Patient is In, But the Doctor is Out: How Metro Health Enabled Informed Decision-Making with Remote Access to PHI." Sponsored by Vmware. Presenters: Josh Wilda, VP of IT, Metro Health; James Millington, group product line manager, VMware. Most industries are ahead of healthcare in providing remote access to applications and information. Some health systems, however, have transformed how, when, and where their providers access patient information. Metro Health in Grand Rapids, MI offers doctors fast bedside access to information and lets them review patient information on any device (including their TVs during football weekends!) saving them 30 minutes per day and reducing costs by $2.75 million.
December 2 (Wednesday) 1:00 ET. "Tackling Data Governance: Doctors Hospital at Renaissance's Strategy for Consistent Analysis." Sponsored by Premier, Inc. Presenters: Kassie Wu, director of application services, Doctors Hospital at Renaissance; Alex Eastman, senior director of enterprise solutions, Premier, Inc. How many definitions of "complications" (or "cost" or "length of stay"…) do you have? Doctors Hospital at Renaissance understood that inconsistent use of data and definitions was creating inconsistent and untrusted analysis. Join us to hear about their journey towards analytics maturity, including a strategy to drive consistency in the way they use, calculate, and communicate insights across departments.
December 2 (Wednesday) 2:00 ET. "Creating HIPAA-Compliant Applications Without JCAPS/JavaMQ Architecture." Sponsored by Red Hat. Presenters: Ashwin Karpe, lead of enterprise integration practice, Red Hat Consulting; Christian Posta, principle middleware architect, Red Hat. Oracle JCAPS is reaching its end of life and customers will need a migration solution for creating HIPAA-compliant applications, one that optimizes data flow internally and externally on premise, on mobile devices, and in the cloud. Explore replacing legacy healthcare applications with modern Red Hat JBoss Fuse architectures that are cloud-aware, location-transparent, and highly scalable and are hosted in a container-agnostic manner.
December 3 (Thursday) 2:00 ET. "501(r) Regulations – What You Need to Know for Success in 2016." Sponsored by TransUnion. Presenter: Jonathan Wiik, principal consultant, TransUnion Healthcare Solutions. Complex IRS rules take effect on January 1 that will dictate how providers ensure access, provide charity assistance, and collect uncompensated care. This in-depth webinar will cover tools and workflows that can help smooth the transition, including where to focus compliance efforts in the revenue cycle and a review of the documentation elements required.
December 9 (Wednesday) 1:00 ET. "The Health Care Payment Evolution: Maximizing Value Through Technology." Sponsored by Medicity. Presenter: Charles D. Kennedy, MD, chief population health officer, Healthagen. This presentation will provide a brief history of the ACO Pioneer and MSSP programs and will discuss current market trends and drivers and the federal government's response to them. Learn what's coming in the next generation of programs such as the Merit-Based Incentive Payment System (MIPS) and the role technology plays in driving the evolution of a new healthcare marketplace.
Contact Lorre for webinar services. Past webinars are on our HIStalk webinars YouTube channel.
---
#HIStalking Tweet Chat – Ensuring the Patient's Voice is Heard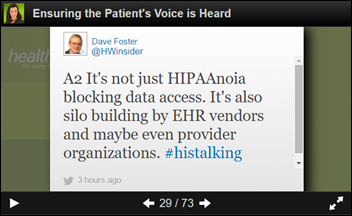 Healthwise led the #HIStalking crowd through a great discussion on ensuring patient's have easy access to their health data in formats they understand, plus the importance of end-of-life conversations, and potential impact of interoperability and related standards. Check out the recap here.
---
Announcements and Implementations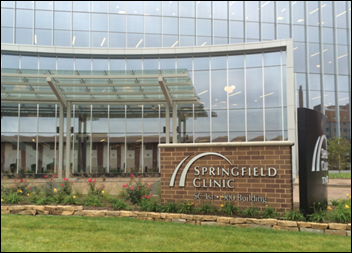 Springfield Clinic, a multispecialty physician group in Central Illinois, implements the ProviderMatch platform from Kyruus at its access center to better match patients with physicians based on condition and availability.
Referral coordination solutions vendor Infina Connect adds the ICC Direct referral automation tool to its Intelligent Care Coordination platform, connecting clinical information from a physician's EHR to the referral workflow in ICC.
---
People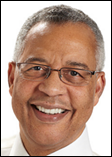 Reed Tuckson, MD (Tuckson Health Connections) joins The Foundation for the Public's Health Board of Trustees.

Jeffrey Kang, MD joins ChenMed as president.
---
Telemedicine

Presence Learning, an online behavioral health, speech, and occupational therapy firm, secures a $25 million Series C investment from Catalyst Investors. The company, which also offers special education academic instruction and assessments for school districts and special-needs children, will use the funding to continue development of its services, including telemedicine consultations. "After starting with schools, where we are privileged to beneficially affect the lives of tens of thousands of children everyday, we are now expanding to hospitals and other places where people need professional care," adds co-CEO Clay Whitehead.
---
Government and Politics
The Nevada Division of Public and Behavioral Health receives a $100,000 ONC grant to help connect its mental health IT system to the HealtHIE Nevada HIE. The division will work with Netsmart over the next year on connecting the two systems.
---
Other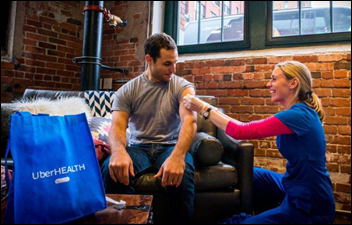 Anyone take advantage of Uber's flu shot delivery service today? The company, which piloted a similar program last year, partnered with Passport Health to offer vaccinations to 35 cities nationwide via its UberHealth service. On a related note, John Brownstein has joined Uber as its first healthcare advisor. Brownstein, director of the Computational Epidemiology Group at Boston Children's Hospital, was instrumental in last year's pilot.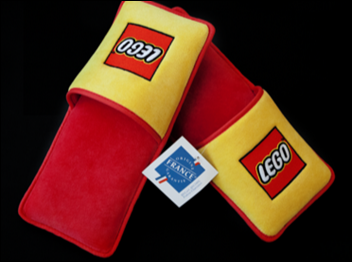 Santa will definitely find this on my Christmas list: Lego launches a pair of slippers guaranteed to dull the pain of stepping on a Lego brick. As @shdw3a tweeted yesterday, "if @Lego_Group isn't awarded a Nobel prize for this, then I just don't know what to believe anymore." If I could just get them in a cheetah print.
---
Contacts
Jennifer,  Mr. H, Lorre, Dr. Jayne, Dr. Gregg, Lt. Dan
More news: HIStalk, HIStalk Connect.
Get HIStalk Practice  updates.
Contact us online.
Become a sponsor.