Top News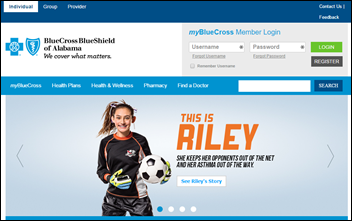 Blue Cross and Blue Shield of Alabama begins covering telemedicine services in an effort to expand access to care in rural parts of the state. Covered services will include behavioral health, cardiologic and dermatologic conditions, and infectious and neurologic diseases. The new service is part of the payer's Circle of Care Primary Care Select Program, which aims to improve healthcare access and collaboration between Blue Cross, its members, and their PCPs. No mention has been made as to whether Alabama will join the 29 other Blue Cross and Blue Shield health plans that have partnered with American Well for their telemedicine services.
---
Webinars
December 2 (Wednesday) 1:00 ET. "The Patient is In, But the Doctor is Out: How Metro Health Enabled Informed Decision-Making with Remote Access to PHI." Sponsored by Vmware. Presenters: Josh Wilda, VP of IT, Metro Health; James Millington, group product line manager, VMware. Most industries are ahead of healthcare in providing remote access to applications and information. Some health systems, however, have transformed how, when, and where their providers access patient information. Metro Health in Grand Rapids, MI offers doctors fast bedside access to information and lets them review patient information on any device (including their TVs during football weekends!) saving them 30 minutes per day and reducing costs by $2.75 million.
December 2 (Wednesday) 1:00 ET. "Tackling Data Governance: Doctors Hospital at Renaissance's Strategy for Consistent Analysis." Sponsored by Premier, Inc. Presenters: Kassie Wu, director of application services, Doctors Hospital at Renaissance; Alex Eastman, senior director of enterprise solutions, Premier, Inc. How many definitions of "complications" (or "cost" or "length of stay"…) do you have? Doctors Hospital at Renaissance understood that inconsistent use of data and definitions was creating inconsistent and untrusted analysis. Join us to hear about their journey towards analytics maturity, including a strategy to drive consistency in the way they use, calculate, and communicate insights across departments.
December 2 (Wednesday) 2:00 ET. "Creating HIPAA-Compliant Applications Without JCAPS/JavaMQ Architecture." Sponsored by Red Hat. Presenters: Ashwin Karpe, lead of enterprise integration practice, Red Hat Consulting; Christian Posta, principle middleware architect, Red Hat. Oracle JCAPS is reaching its end of life and customers will need a migration solution for creating HIPAA-compliant applications, one that optimizes data flow internally and externally on premise, on mobile devices, and in the cloud. Explore replacing legacy healthcare applications with modern Red Hat JBoss Fuse architectures that are cloud-aware, location-transparent, and highly scalable and are hosted in a container-agnostic manner.
December 3 (Thursday) 2:00 ET. "501(r) Regulations – What You Need to Know for Success in 2016." Sponsored by TransUnion. Presenter: Jonathan Wiik, principal consultant, TransUnion Healthcare Solutions. Complex IRS rules take effect on January 1 that will dictate how providers ensure access, provide charity assistance, and collect uncompensated care. This in-depth webinar will cover tools and workflows that can help smooth the transition, including where to focus compliance efforts in the revenue cycle and a review of the documentation elements required.
December 9 (Wednesday) 12 noon ET. "Population Health in 2016: Know How to Move Forward." Sponsored by Athenahealth. Presenter: Michael Maus, VP of enterprise solutions, Athenahealth. ACOs need a population health solution that helps them manage costs, improve outcomes, and elevate the care experience. Athenahealth's in-house expert will explain why relying on software along isn't enough, how to tap into data from multiple vendors, and how providers can manage patient populations.
December 9 (Wednesday) 1:00 ET. "The Health Care Payment Evolution: Maximizing Value Through Technology." Sponsored by Medicity. Presenter: Charles D. Kennedy, MD, chief population health officer, Healthagen. This presentation will provide a brief history of the ACO Pioneer and MSSP programs and will discuss current market trends and drivers and the federal government's response to them. Learn what's coming in the next generation of programs such as the Merit-Based Incentive Payment System (MIPS) and the role technology plays in driving the evolution of a new healthcare marketplace.
December 16 (Wednesday) 1:00 ET. "A Sepsis Solution: Reducing Mortality by 50 Percent Using Advanced Decision Support." Sponsored by Wolters Kluwer Health. Presenter: Stephen Claypool, MD, medical director of innovation lab and VP of clinical development and informatics for clinical software solutions, Wolters Kluwer Health. Sepsis claims 258,000 lives and costs $20 billion annually in the US, but early identification and treatment remains elusive, emphasizing the need for intelligent, prompt, and patient-specific clinical decision support. Huntsville Hospital reduced sepsis mortality by 53 percent and related readmissions by 30 percent using real-time surveillance of EHR data and evidence-based decision support to generate highly sensitive and specific alerts.
December 16 (Wednesday) 1:00 ET. "Need for Integrated Data Enhancement and Analytics – Unifying Management of Healthcare Business Processes." Sponsored by CitiusTech. Presenters: Jeffrey Springer, VP of product management, CitiusTech; John Gonsalves, VP of healthcare provider market, CitiusTech. Providers are driving consumer-centric care with guided analytic solutions that answer specific questions, but each new tool adds complexity. It's also important to tap real-time data from sources such as social platforms, mobile apps, and wearables to support delivery of personalized and proactive care. This webinar will discuss key use cases that drive patient outcomes, the need for consolidated analytics to realize value-based care, scenarios to maximize efficiency, and an overview of CitiusTech's integrated healthcare data enhancement and analytics platform.
Contact Lorre for webinar services. Past webinars are on our HIStalk webinars YouTube channel.
---
Announcements and Implementations

SilverCloud Health launches Space from Diabetes, the first in a series of planned online diabetes care tools. Developed in partnership with content company Wiley, the tool offers Type 2 diabetes patients educational, lifestyle, and behavioral health strategies.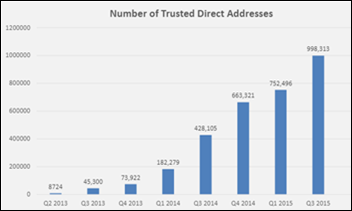 DirectTrust addresses capable of sharing PHI increase to nearly 1 million last year, a 133-percent jump over the year before. Over 58 million Direct-enabled transactions took place during the same timeframe. Nearly 50,000 healthcare organizations use the secure messaging technology.
PM and RCM vendor MedEvolve selects the RcxRules revenue cycle rules engine to automate its business office processes for faster payments and fewer denials.
---
People

WebPT promotes co-founder and COO Heidi Jannenga, PT to president.
---
Acquisitions, Funding, Business, and Stock

San Francisco-based HBI Solutions secures a $12.6 million Series A round led by Wonders Information Co. Ltd., a healthcare IT business based in Shanghai. The cash infusion will no doubt help the startup bring its predictive risk and analytic solutions to the Chinese market.
Walnut Creek Skin and Laser (CA) shareholders partner with Pouschine Cook Capital Management and Yukon Partners to create Golden State Dermatology, which will provide business and PM services to Walnut Creek. The new firm also aims to create a dermatology network in the Easy Bay area of San Francisco.
---
Telemedicine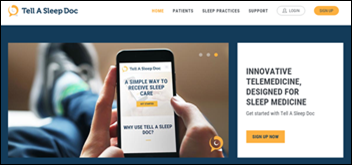 The American Academy of Sleep Medicine informally launches a telemedicine service for sleep doctors. Set to officially debut January 4, the Tell a Sleep Doc tool includes Fitbit sleep data synchronization, which makes me wonder, after the bad rap wearables data has gotten, how many patients and physicians will actually take advantage of the data to improve sleep patterns.
---
Research and Innovation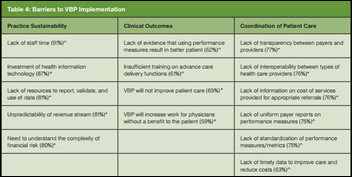 An AAFP study finds that 33 percent of family physicians are in pursuit of value-based payment opportunities, while another 19 percent are developing value-based payment capabilities but hanging back from active pursuit until their peers act as guinea pigs first. Nearly 90 percent of surveyed practices will have to make hefty investments in healthcare IT to successfully make the value-based transition, a figure that doesn't jive well with the majority of physicians who believe new payment models will increase their workload but won't improve care.
---
Other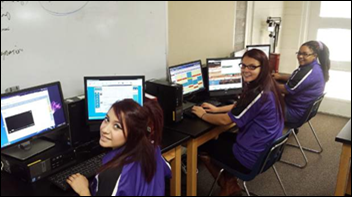 Pioneer High School teacher Don Bland adds electronic health record keeping to the school's curriculum, courtesy of a statewide grant to expand career and technical education programs in Nevada schools. "Students are being trained on eClinicalWorks software, which is used by many physicians throughout Nevada, including the Carson Medical Group and other physicians' offices that work with the Carson Tahoe Health system," says Bland. "Students who have completed heath information management courses in high school can go right into a career, and it will lend itself to Western Nevada College's health studies programs as well."
---
Contacts
Jennifer,  Mr. H, Lorre, Dr. Jayne, Dr. Gregg, Lt. Dan
More news: HIStalk, HIStalk Connect.
Get HIStalk Practice  updates.
Contact us online.
Become a sponsor.