Top News
Hattiesburg Clinic, the largest privately-owned multispecialty outpatient facility in Mississippi, receives the HIMSS Analytics Stage 7 Ambulatory Award. The clinic began its facility wide Epic roll out in 2011. In related news, HealthNet (IN) receives the HIMSS Ambulatory Davies Award. The center, Indiana's largest FQHC, moved from an "aging PM, billing, and scheduling system" to EClinicalWorks in 2009. It took two years to roll out the new technology across its 122 sites, including 97 school-based clinics.
---
HIStalk Practice Announcements and Requests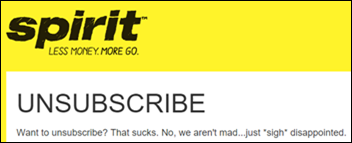 I've been unsubscribing from emails left and right over the last several days (landing on some humorous "don't go" pages in the process) as part of an overall effort to transition my personal email account away from Yahoo Mail, which seems to have spent the last several years focusing on annoying ads rather than user interface. It's gotten way too glitchy, freezing up for minutes at a time in some cases; in others, mysteriously deleting an entire day's worth of emails from my inbox. I'll eventually delete it, though I'll be somewhat sad to see it go, given that I set it up in an Brussels Internet café way back in 2001. I don't know that Yahoo Mail has anything to do with rumblings that CEO Melissa Mayer might soon be looking for another job, but surely it's indicative of misconstrued priorities delivered from on high. 
---
Webinars
December 9 (Wednesday) 12 noon ET. "Population Health in 2016: Know How to Move Forward." Sponsored by Athenahealth. Presenter: Michael Maus, VP of enterprise solutions, Athenahealth. ACOs need a population health solution that helps them manage costs, improve outcomes, and elevate the care experience. Athenahealth's in-house expert will explain why relying on software along isn't enough, how to tap into data from multiple vendors, and how providers can manage patient populations.
December 9 (Wednesday) 1:00 ET. "The Health Care Payment Evolution: Maximizing Value Through Technology." Sponsored by Medicity. Presenter: Charles D. Kennedy, MD, chief population health officer, Healthagen. This presentation will provide a brief history of the ACO Pioneer and MSSP programs and will discuss current market trends and drivers and the federal government's response to them. Learn what's coming in the next generation of programs such as the Merit-Based Incentive Payment System (MIPS) and the role technology plays in driving the evolution of a new healthcare marketplace.
December 15 (Tuesday) 1:00 ET. "CPSI's Takeover of Healthland." Sponsored by HIStalk. Presenters: Frank Poggio, CEO, The Kelzon Group; Vince Ciotti, principal, H.I.S. Professionals. Frank and Vince are back with their brutally honest (and often humorous) opinions about the acquisition. They will review industry precedents (such as Cerner-Siemens), the possible fate of each Healthland product, the available alternatives, and steps Healthland customers should take now. Their previous webinar that covered Cerner's takeover of Siemens has drawn nearly 7,000 views and this one promises to be equally informative and entertaining.
December 16 (Wednesday) 1:00 ET. "A Sepsis Solution: Reducing Mortality by 50 Percent Using Advanced Decision Support." Sponsored by Wolters Kluwer Health. Presenters: Rick Corn, VP/CIO, Huntsville Hospital; Stephen Claypool, MD, medical director of innovation lab and VP of clinical development and informatics for clinical software solutions, Wolters Kluwer Health. Sepsis claims 258,000 lives and costs $20 billion annually in the US, but early identification and treatment remains elusive, emphasizing the need for intelligent, prompt, and patient-specific clinical decision support. Huntsville Hospital reduced sepsis mortality by 53 percent and related readmissions by 30 percent using real-time surveillance of EHR data and evidence-based decision support to generate highly sensitive and specific alerts.
December 16 (Wednesday) 1:00 ET. "Need for Integrated Data Enhancement and Analytics – Unifying Management of Healthcare Business Processes." Sponsored by CitiusTech. Presenters: Jeffrey Springer, VP of product management, CitiusTech; John Gonsalves, VP of healthcare provider market, CitiusTech. Providers are driving consumer-centric care with guided analytic solutions that answer specific questions, but each new tool adds complexity. It's also important to tap real-time data from sources such as social platforms, mobile apps, and wearables to support delivery of personalized and proactive care. This webinar will discuss key use cases that drive patient outcomes, the need for consolidated analytics to realize value-based care, scenarios to maximize efficiency, and an overview of CitiusTech's integrated healthcare data enhancement and analytics platform.
Contact Lorre for webinar services. Past webinars are on our HIStalk webinars YouTube channel.
---
Announcements and Implementations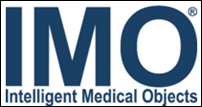 Intelligent Medical Objects releases the IMO 2.0 Enhanced Terminology Platform.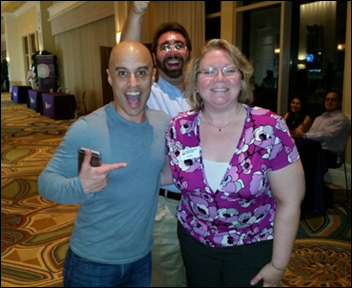 Modernizing Medicine launches a PM solution for specialists at its second users conference. Looks like several attendees were wowed by the chance to share their EHR state of minds with speaker Zubin Damania, MD, aka ZDoggMD.
The Houston Health Dept. selects case management technology from ClientTrack for most of its Texas 1115 Medicaid Waiver programs.
Ridgewood Pathology Group taps Healthcare Administrative Partners to implement billing, coding, and credentialing services.
---
Acquisitions, Funding, Business, and Stock
Seamless Medical Systems, which offers a mobile device check-in app for medical practices, closes a $2.5 million investment.

Behavioral health analytics company Otsuka Digital Health opens for business in Princeton, NJ. President and CEO Michael Jarjour, who comes to the new business from Otsuka's pharmaceutical business, says the company's first offering will stem from a collaboration with IBM.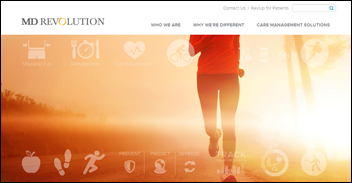 Chronic-care management startup MD Revolution completes a $23 million financing round led by Jump Capital. Garrett Vygantas, MD (Jump Capital) and Jackie Kosecoff, who seems to have made a career out of being on boards, will join the company's BoD.
---
People
Bruce Cerullo, formerly chairman and CEO of Vitalize Consulting Solutions, which was sold to SAIC/Leidos in 2011, joins Nordic Consulting as chairman and CEO.
---
Telemedicine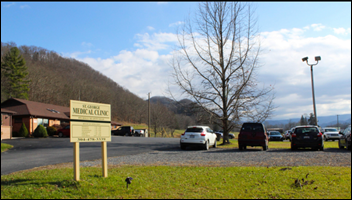 The local paper highlights the impact a fiber optic line and resulting high-speed broadband connection has had on digital sharing of medical records at the rural St. George Medical Clinic (WV), which had been using a DSL connection that only provided speeds of one to three megabits per second. "It has actually improved our whole outlook and efficiency for the company, and improved the service for our patients," said Director Paul Wamsley. "With us being at one to three megabits in the past, we couldn't even attempt that." Telemedicine consults will likely be added in the near future.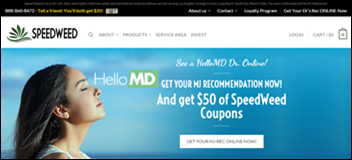 Medical marijuana grower and delivery service SpeedWeed partners with HelloMD to add telemedicine to its line of services. The startup, which started out supplying pot-infused gummy bears to local dispensaries, is hoping the new service will help it stand out among its 400-plus competitors in Los Angeles.
And speaking of competitors … San Francisco-based Eaze develops iOS and Android apps for its medical marijuana consultation and delivery service. The company launched in July 2014, and secured its first funding round of $1.5 million just over a year ago.
---
Government and Politics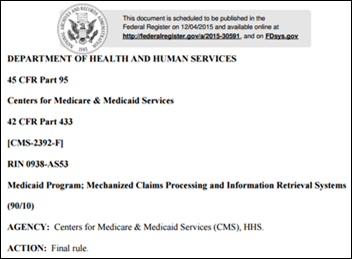 CMS issues a final rule permanently extending a 90-percent federal match rate for states to invest in overhauling their Medicaid eligibility and enrollment systems, a notion first proposed in April.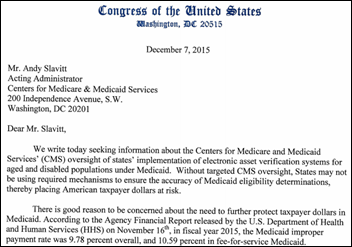 Rep. Fred Upton (R-MI) and Senator Orrin Hatch send a letter to Acting CMS Administrator Andy Slavitt calling for tighter oversight of each state's implementation of electronic asset verification systems for certain Medicaid populations, also pointing out the 2015 improper Medicaid payments rate of nearly 10 percent. All fifty states were supposed to have implemented such a system by the end of 2013; as of today, only two have been known to do so.
---
Research and Innovation
A study of EHR adoption rates reveals that practices that employ at least one advanced practice provider such as an NP or PA were 9 to 12 percent more likely to have an EHR with advanced functionalities than those practices that didn't. The study's authors concluded that practices with APPs are better prepared to implement team-based approaches to care that may be further enhanced through the use of health IT.
No surprise here: A JAMIA study finds that patient portal design – especially simplicity – impacts usage. I've no doubt the same might be said for EHRs. (Check out the latest EHR Design Talk with Dr. Rick for insight into user interfaces and horse-and-buggy inspiration.)
---
Other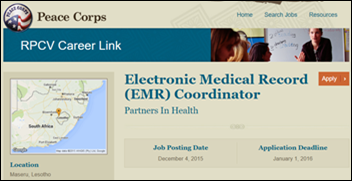 I couldn't help but think of Dr. Jayne and her career-change musings when I came across this job posting for an EMR coordinator in Lesotho, which is literally surrounded by South Africa. It could be just the type of adventure she's looking for.
The local paper spotlights the Yale Medical Symphony Orchestra, a group of nearly 50 physicians, researchers, residents, and students from the school that get together once a week to practice. "There's a lot of conjecture on why these [medicine and music] go together," says group founder and pulmonologist Lynn Tanoue. "I think many people who end up in science or medicine have the same kind of motivation it takes to excel at a musical instrument." (On a side "note," Mr. H is considering putting healthcare IT talent up on stage as a sort of opening act at HIStalkapalooza. If you'd like to share your musical chops with our audience, send Lorre a link to your video or audio and tell her what you would play on stage if chosen.)
---
Contacts
Jennifer,  Mr. H, Lorre, Dr. Jayne, Dr. Gregg, Lt. Dan
More news: HIStalk, HIStalk Connect.
Get HIStalk Practice  updates.
Contact us online.
Become a sponsor.