Top News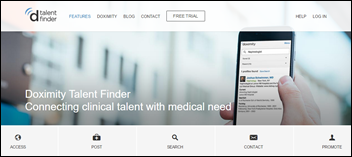 American Well inks a formal deal with physician social network Doximity in hopes of recruiting new employees to Online Care Group, which contracts physicians to the telemedicine company. The companies have had a similar, more informal recruiting relationship for the last several years; over half of physicians caring for patients via the AmWell app were sourced through Doximity. American Well is no doubt trying to swell its ranks to accommodate new business partners like CVS Health, and the increasing consumer-friendliness of telemedicine reimbursement policies in individual states.
---
Webinars
December 15 (Tuesday) 1:00 ET. "CPSI's Takeover of Healthland." Sponsored by HIStalk. Presenters: Frank Poggio, CEO, The Kelzon Group; Vince Ciotti, principal, H.I.S. Professionals. Frank and Vince are back with their brutally honest (and often humorous) opinions about the acquisition. They will review industry precedents (such as Cerner-Siemens), the possible fate of each Healthland product, the available alternatives, and steps Healthland customers should take now. Their previous webinar that covered Cerner's takeover of Siemens has drawn nearly 7,000 views and this one promises to be equally informative and entertaining.
December 16 (Wednesday) 1:00 ET. "A Sepsis Solution: Reducing Mortality by 50 Percent Using Advanced Decision Support." Sponsored by Wolters Kluwer Health. Presenters: Rick Corn, VP/CIO, Huntsville Hospital; Stephen Claypool, MD, medical director of the innovation lab, Wolters Kluwer Health. Sepsis claims 258,000 lives and costs $20 billion annually in the US, but early identification and treatment remains elusive, emphasizing the need for intelligent, prompt, and patient-specific clinical decision support. Huntsville Hospital reduced sepsis mortality by 53 percent and related readmissions by 30 percent using real-time surveillance of EHR data and evidence-based decision support to generate highly sensitive and specific alerts.
December 16 (Wednesday) 1:00 ET. "Need for Integrated Data Enhancement and Analytics – Unifying Management of Healthcare Business Processes." Sponsored by CitiusTech. Presenters: Jeffrey Springer, VP of product management, CitiusTech; John Gonsalves, VP of healthcare provider market, CitiusTech. Providers are driving consumer-centric care with guided analytic solutions that answer specific questions, but each new tool adds complexity. It's also important to tap real-time data from sources such as social platforms, mobile apps, and wearables to support delivery of personalized and proactive care. This webinar will discuss key use cases that drive patient outcomes, the need for consolidated analytics to realize value-based care, scenarios to maximize efficiency, and an overview of CitiusTech's integrated healthcare data enhancement and analytics platform.
Contact Lorre for webinar services. Past webinars are on our HIStalk webinars YouTube channel.
---
Announcements and Implementations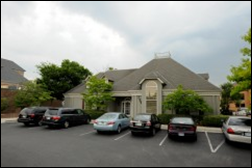 Pulmonary and Sleep Associates of Huntsville (AL) selects chronic care management technology from Persivia to tap into revenue streams afforded by the new CMS CCM payment rule.
Georgia Health Information Network awards $1 million via its Intermediary Grant Program to Georgia Health Connect, Georgia Regional Academic Community HIE, HealthEConnect, plus several area hospitals. The GaHIN members will use the funds to speed up connection to and use of the HIE. GaHIN Executive Director Denise Hines explains that grant program "helped us to provide a high level of support to practices and hospitals to allow them to access and exchange health information, bringing value to them and the patients they serve."
---
People

Gurpreet Singh (MD Revolution) joins Caresync as vice president of interoperability.

Robb Ellis (Vista Equity Partners) joins Greenway Health as CFO.
---
Government and Politics

HHS Acting Deputy CIO Beth Killoran, who is also executive director for the office of IT strategy, policy, and governance, adds to her already lengthy title by taking on the duties of acting deputy assistant secretary for IT and interim CIO.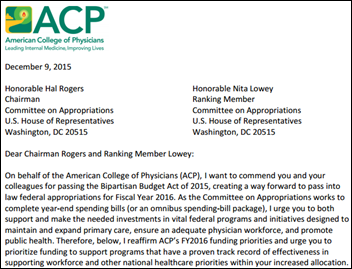 The American College of Physicians asks the House's Committee on Appropriations for a blanket hardship exemption from Meaningful Use Stage 2 penalties. As many of their peers have already attested, ACP leaders feel that CMS published the rule too late in the year for physicians to comply with a 90-day reporting period. The organization also expressed dismay at the proposed elimination of AHRQ, and decline in funding for patient-centered outcomes research.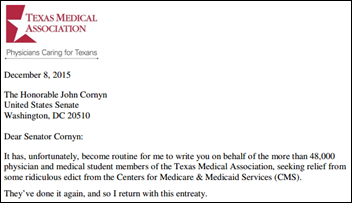 Texas Medical Association President Tom Garcia, MD asks CMS to "back off" from penalizing physicians who have, in good faith, participated in the the agency's Physician Quality Reporting System and Value-Based Modifier program. CMS has publicly stated it has had issues with physician-submitted data, which could potentially impact their Medicare payments. "Our experience of just the past few months has proven that CMS is much better at generating mass confusion than it is at helping physicians care for Medicare and Medicaid patients," Garcia writes. "The agency's incompetence only multiplies the burden of numerous, overly complex regulations it forces onto physicians."
---
Research and Innovation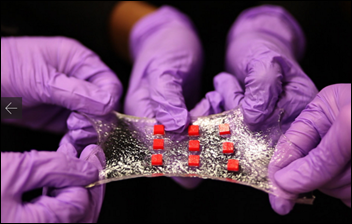 Researchers at MIT develop a stretchy hydrogel that can be embedded with various electronics. The "Band-Aid of the future" is capable of releasing medicine in response to skin temperature changes, and can even light up when medicine starts to run low.
An IDC report predicts that one in three patients will be the victim of a medical records breach next year. It seems healthcare technology will become a victim of its own interoperability success: IDC Analyst Lynne Dunbrack attributes this increase to the explosion of electronic healthcare data, and the digitized formats that now allow sharing of patient data between providers.
---
Other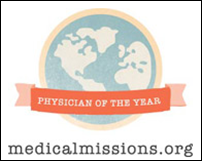 LocumTenens.com opens up nominations for its fourth annual MedicalMissions.org Physician of the Year Award. Nominations are due January 6. LocumTenens.com will donate $10,000 on behalf of two winners to the medical mission organization of their choice.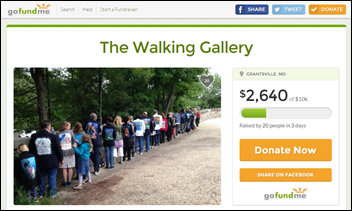 Patient Advocate Regina Holliday launches a GoFundMe campaign to help raise funds for The Walking Gallery.
---
Contacts
Jennifer,  Mr. H, Lorre, Dr. Jayne, Dr. Gregg, Lt. Dan
More news: HIStalk, HIStalk Connect.
Get HIStalk Practice  updates.
Contact us online.
Become a sponsor.