Wellcentive's Advance population health management solution earns 2014 Patient-Centered Medical Home Prevalidation from the National Committee for Quality Assurance.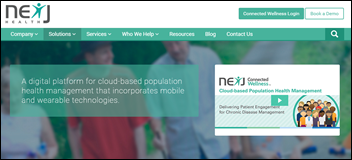 Toronto-based NexJ Systems announces plans to spin off its healthcare business early next year in order to focus solely on its enterprise customer management solutions for the financial services industry.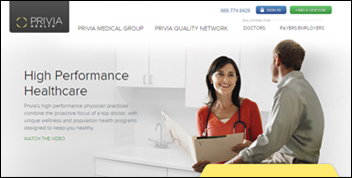 Privia Health launches Privia Medical Group – Georgia to offer physicians access to the company's population health management programs, infrastructure, technology, and support teams. First Georgia Physicians Group President Jim Sams, MD will serve as market president.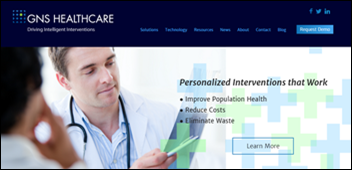 Population health startup GNS Healthcare closes a $10 million Series C funding round. Lt. Dan takes a closer look at the Cambridge, MA-based company's investment history here.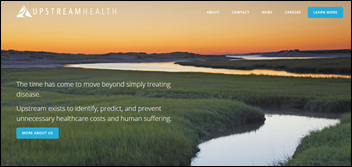 Upstream Health Systems opens an office on Missoula, Montana's "Hip Strip." The startup, founded by GCS Research founder Alex Philip, offers health analytics software for population health management programs to providers, payers, and pharmaceutical companies. "We are very focused on environmental factors," says Philip. "Where you live matters in terms of lifestyle behavior, exposure to carcinogens, and in terms of accessibility to clean foods and water. We build software that allows our clients to take all of these factors together into one application. There are hundreds of variables that can be analyzed to see a health trajectory."
India-based Indegene Lifesystems acquires the SmartCare population health analytics platform from Vantage Point.
BioIQ and EDoc4U develop a health screening tool for population health programs that offers users personalized, risk-based educational material in a range of media formats and toolsets.
---
Contacts
Jennifer,  Mr. H, Lorre, Dr. Jayne, Dr. Gregg, Lt. Dan
More news: HIStalk, HIStalk Connect.
Get HIStalk Practice  updates.
Contact us online.
Become a sponsor.