Top News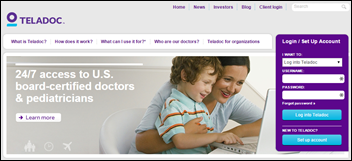 A Texas court denies the Texas Medical Board's motion to dismiss a federal lawsuit filed by Teladoc. The ruling, which addressed TMB's attacks on Teladoc's antitrust and Constitutional challenges to several TMB rules, is the seventh time in the last four years that Texas courts have sided with Teladoc against the board's attempts to limit its operations.
---
Webinars
December 16 (Wednesday) 1:00 ET. "Need for Integrated Data Enhancement and Analytics – Unifying Management of Healthcare Business Processes." Sponsored by CitiusTech. Presenters: Jeffrey Springer, VP of product management, CitiusTech; John Gonsalves, VP of healthcare provider market, CitiusTech. Providers are driving consumer-centric care with guided analytic solutions that answer specific questions, but each new tool adds complexity. It's also important to tap real-time data from sources such as social platforms, mobile apps, and wearables to support delivery of personalized and proactive care. This webinar will discuss key use cases that drive patient outcomes, the need for consolidated analytics to realize value-based care, scenarios to maximize efficiency, and an overview of CitiusTech's integrated healthcare data enhancement and analytics platform.
December 16 (Wednesday) 2:00 ET. "A Sepsis Solution: Reducing Mortality by 50 Percent Using Advanced Decision Support." Sponsored by Wolters Kluwer Health. Presenters: Rick Corn, VP/CIO, Huntsville Hospital; Stephen Claypool, MD, medical director of the innovation lab, Wolters Kluwer Health. Sepsis claims 258,000 lives and costs $20 billion annually in the US, but early identification and treatment remains elusive, emphasizing the need for intelligent, prompt, and patient-specific clinical decision support. Huntsville Hospital reduced sepsis mortality by 53 percent and related readmissions by 30 percent using real-time surveillance of EHR data and evidence-based decision support to generate highly sensitive and specific alerts.
Contact Lorre for webinar services. Past webinars are on our HIStalk webinars YouTube channel.
---
Telemedicine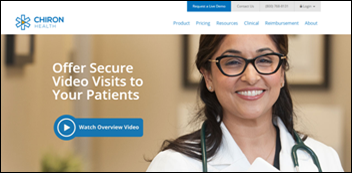 Austin-based startup Chiron Health raises a $2.3 million seed round and releases an app for patients.
Wisconsin Governor Scott Walker signs Assembly Bill 253, officially bringing the state into the Interstate Medical Licensure Compact. Wisconsin is the twelfth state to join the compact, which is being spearheaded by the Federation of State Medical Boards. The FSMB Commission, which is working to enact the compact, meets again on December 18.
Georgia Partnership for TeleHealth donates telemedicine equipment to Mercy Care, an Atlanta-based nonprofit that works with the homeless. Mercy Care will use the equipment to bolster its mobile medical unit, which visits patients at their homes or public dwellings including underneath bridges, in tent cities or vacant lots.
---
People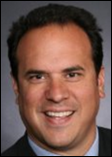 OptimizeRx appoints James Brooks (ICare) to the new position of senior vice president of business development.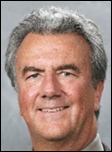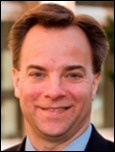 Paul Kleeberg, MD (Stratis Health) joins Aledade as medical director. Mark McClellan, MD (Duke University-Robert J. Margolis, MD, Center for Health Policy) joins the company's Board of Directors.
---
Acquisitions, Funding, Business, and Stock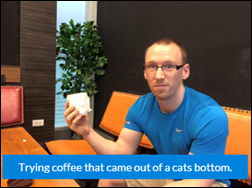 The team behind My Personal Trainer Website dips its toe into digital marketing for physician practices with the launch of Medical Practice Marketing Group. The company, which seems to be based mainly in Thailand though it does list offices in the US, UK, and Australia, seems to be a fun bunch, given the picture above. (Civet coffee, by the way, goes for $60 per 4-ounce bag, or $10 a cup at select retailers.)
---
Government and Politics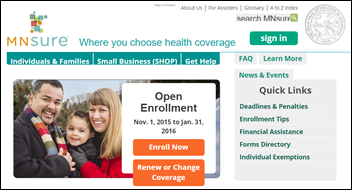 Minnesota's MNsure health insurance exchange returns $500,000 in grant money to CMS after spending it on office space preparations for its call center and staff. Minnesota is one of at least four states to have used federal grants for purposes that weren't allowed. The state received $189 million in total grant funding for the exchange and a new IT system for its public health insurance programs.
---
Announcements and Implementations
Allscripts adds patient payment tools to its FollowMyHealth patient engagement platform.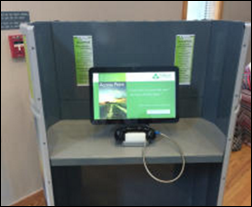 Trilium Health Resources, a government agency that manages mental health, substance abuse, and disability services in North Carolina, develops and installs two screening kiosks at local government facilities to help people identify behavioral health issues and connect with resources. The roll out is part of a pilot program that could eventually see a kiosk the 24 counties THR serves.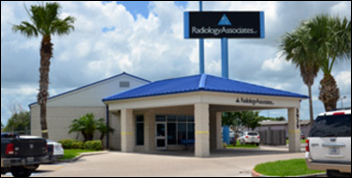 Radiology Associates of Corpus Christi (TX) implements a patient portal and onsite kiosk registration system from Royal Solutions Group across its three facilities.
---
Research and Innovation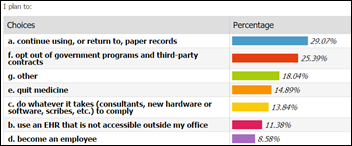 An Association of American Physicians & Surgeons survey of 571 physicians reveals that over 80 percent believe EHRs impede patient care, while 47 percent feel that it puts patient safety at risk. Over 63 percent say that it compromises confidentiality. The best statistic: 76 percent believe EHRs to be "cash cows for data miners." Write-in comments were equally unfavorable wit one disgruntled MD noting that, "Electronic medical records are really electronic medical lies." I would love to know what system he or she uses.
Good news for the C-suite: An American Medical Group Association survey shows that salaries for CMOs, CIOs, and chief compliance officers have increased between 11 percent and 17 percent this year. Other executive titles experienced more modest changes. No mention is made of titles associated with security or privacy, and so I'll be interested to see if next year's expected increase in medical records breaches leads some medical groups to take a chance on the new role.
An AHRQ literature review of HIE effectiveness finds no reported impact on primary clinical outcomes or identified harms. While "low-quality evidence" points to HIE as being associated with reducing duplicate tests, ED costs, and hospital admissions as well as improving ambulatory quality of care, clinician experience has also shown that HIE has not saved time and may not be worth the expense.
---
Other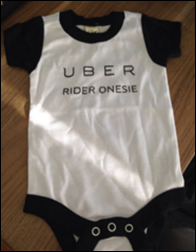 All I can say is, "Oh, dear" … An Indian woman names her baby Uber after giving birth in the back of an Uber car en route to the hospital. While I question the name, I certainly can't question her choice of transportation. Apparently she had placed multiple calls for an ambulance to no avail before calling the taxi service. What's almost as surprising is that Uber already has a policy of handing out onesies to mothers that give birth in their cabs. Perhaps the company will offer this kid some stock options should it ever decide to go public.
---
Contacts
Jennifer,  Mr. H, Lorre, Dr. Jayne, Dr. Gregg, Lt. Dan
More news: HIStalk, HIStalk Connect.
Get HIStalk Practice  updates.
Contact us online.
Become a sponsor.