Top News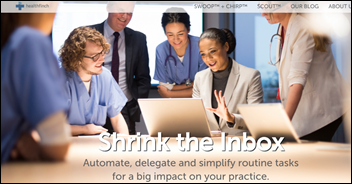 Healthfinch rings in the new year with a $7.5 million Series A round led by Adams Street Partners. The investment brings the company's total raised to over $10 million since its founding in 2011. The Madison, WI-based business will use the funds to accelerate development of its practice automation platform beyond prescription refill requests. CEO Jonathan Baran hints that future features may include visit planning and patient communication.
---
HIStalk Practice Announcements and Requests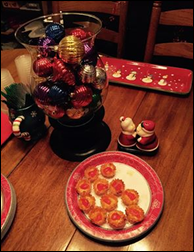 Happy New Year! It's nice to be back in the saddle after the holiday break. I have a feeling that, like me, many of you indulged in a bit of media consumption. My latest streaming obsession includes Fixer Upper – apropos given that I'm looking to change abodes within the next year. I didn't realize "open-concept floor plan" was such a thing. Other media indulgences included watching the latest Mission Impossible (love Simon Pegg!), Pan (why a Nirvana song was included I'll never understand), and Jurassic World (how did she run in those heels?); and discovering the comedy of Anjelah Johnson. I don't watch the scale during the holidays, which is a good thing given that I whipped up several batches of sausage balls and discovered the greatest appetizer ever. Email me for the deliciously simple recipe.
Dr. Gregg was a tad more productive, submitting the timely and humorous "Keeping up with the Tech Joneses" for your reading pleasure over the break. Check it out here.
Thanks to the following sponsors, new and renewing, that have recently supported HIStalk Practice. Click a link for more information.
---
Webinars
January 13 (Wednesday) 1:00 ET. "Top 5 Benefits of Data as a Service: How Peace Health Is Breathing New Life Into Their Analytics Strategy." Sponsored by Premier. Presenter: Erez Gordin, director of information management systems, Peace Health. Finding, acquiring, and linking data consumes 50 to 80 percent of an analyst's time. Peace Health reduced the time analysts were spending on data wrangling, freeing them up to create new actionable insights.
Contact Lorre for webinar services. Past webinars are on our HIStalk webinars YouTube channel.
---
Announcements and Implementations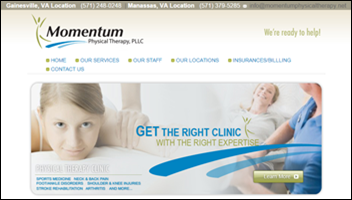 Momentum Physical Therapy (VA) upgrades from Clinicient's PracticeInsight tool to its TotalInsight clinical, financial, and RCM software.
---
Acquisitions, Funding, Business, and Stock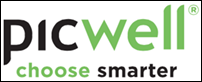 Health analytics startup Picwell raises $3 million over the holidays, nearly six months after raising an initial $4 million in equity financing. The Philadelphia-based company, which has developed technology that helps consumers select health plans, was founded four years ago by by a group of University of Pennsylvania professors specializing in healthcare and behavioral economics.
---
People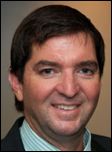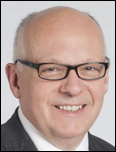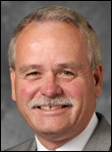 Steven Green, MD (Sharp Rees-Stealy Medical Group) J. Stephen Jones, MD (Cleveland Clinic) and Thomas Nantais (Henry Ford Medical Group) join the AMGA Board of Directors. Consultant and podcaster David Introcaso (not pictured) has joined the association as senior director for regulatory and public policy.
---
Telemedicine

Chicago-based behavioral and mental health telemedicine startup Regroup Therapy raises $500,000 in seed funding led by HBS Angels of Chicago. The five-person company, which calls incubator space Matter home for now, was started last year by Peace Corps alum and former CEB executive David Cohn.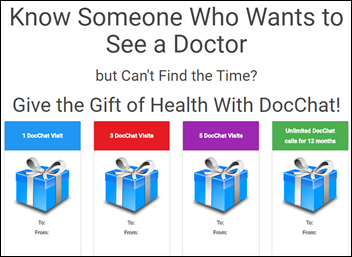 I assume it's not too late to order DocChat's virtual visit gift certificates. Publicized as the "first" of their kind, the gift certificates may be just what the post-Christmas, cash-strapped consumer needs to battle back-to-work and –school bugs.
---
Government and Politics
The Massachusetts Dept. of Public Health awards Appriss a five-year, $6.2 million contract to develop new prescription-monitoring software as part of the state's (not to mention the nation's) efforts to crackdown on opioid abuse. The vendor maintains and shares data with similar online tools for 22 other states. Scheduled to go live this summer, the tool will integrate with physician EHRs.
CMS calls for feedback on how to better assess and incorporate quality reporting requirements into EHR certification. Comments are due February 1.

Calling all caped privacy crusaders: The FTC will host its first PrivacyCon January 14 in Washington, DC. The free event seems light on healthcare-related presentations, barring several related to personalized medicine and genetic testing. I'm willing to bet, however, that our industry's rash of breaches will be a hot topic amongst attendees.
---
Research and Innovation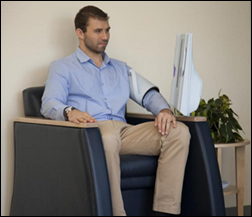 Cambridge, MA-based Vecna Technologies looks to streamline the patient intake process with a Vitals Chair that can record blood pressure, body temperature, and weight, ask a series of questions, and transmit the data to the patient's EHR. The VA is trying out the chair at two locations in hopes of a nationwide rollout. Data/furniture thieves will be disappointed to learn that the chair itself does not harbor any patient information. I had the opportunity to meet Vecna co-founder Deborah Theobald at the company's headquarters last fall, and was fascinated to learn about the work its nonprofit, Vecna Cares, is doing to help provide better healthcare with "lite" EHRs in impoverished countries.
Rio, eat your heart out: University of Tokyo scientists create a touchable hologram via the Haptoclone machine. The tactile sensation is akin to lightly stroking an object. The scientists are confident the sensation of a handshake or bear hug is not too far off.
ACT, aka The App Association, releases its State of the App Economy Report. Healthcare highlights include top growth areas of chronic conditions, personal fitness, and remote monitoring, plus the overwhelming enthusiasm physicians have for the central role apps will play in patient health by 2020.
---
Other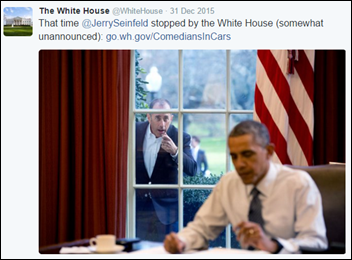 President Obama takes a ride with Jerry Seinfeld to promote Healthcare.gov.

CES kicks off in Las Vegas this week, giving HIMSS a run for its money in terms of anticipated attendance and heightened security precautions due to "recent global tragedies." Dell CMO and CES panelist Nick van Terheyden, MD pens his annual healthcare predictions for the show here.
---
Contacts
Jennifer,  Mr. H, Lorre, Dr. Jayne, Dr. Gregg, Lt. Dan
More news: HIStalk, HIStalk Connect.
Get HIStalk Practice  updates.
Contact us online.
Become a sponsor.