Top News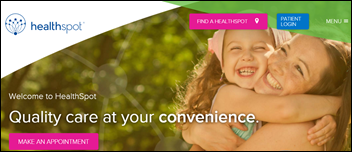 Reports swirl that virtual health kiosk vendor HealthSpot has closed its doors. Rite Aid, which installed 25 of the company's kiosks in July, issued a statement notifying consumers of the change:
"On Monday, Dec. 28, Rite Aid was notified by HealthSpot of its intention to cease operations effective Thursday, Dec. 31. As a result, the 25 HealthSpot stations located inside select Rite Aid pharmacies in Cleveland, Akron/Canton and Dayton/Springfield will no longer be available to Rite Aid patients and customers after 5pm Thursday, Dec. 31. Rite Aid appreciated the opportunity to offer HealthSpot services to our patients and customers over the past year. We believe very much in the value of telehealth and will continue to explore options to offer such services in the future."
The Dublin, Ohio-based company also seems to have pulled its kiosks from Cleveland Clinic facilities, notifying them that it will no longer focus on clinical operations. Its website functionality seems to be nil, though founder and CEO Steve Cashman's LinkedIn profile still lists him as an employee. "We are disappointed to hear HealthSpot's news," says Tamara StClaire, chief innovation officer of Commercial Healthcare at Xerox, which provided health IT solutions and services for HealthSpot. "We remain committed to supplying a suite of telehealth services powered by Xerox infrastructure to the industry and will continue to work with startups and small companies to openly innovate and collaborate on new ideas for products and services that benefit consumers and deliver on our vision of anywhere care."
My best guess as to why the company is sputtering is that it can't keep up with the glut of more convenient  telemedicine apps nor the surge in retail and urgent care clinics, despite the better affordability of HealthSpot stations, as Cashman outlined in a HIStalk Connect 2013 interview.
---
HIStalk Practice Announcements and Requests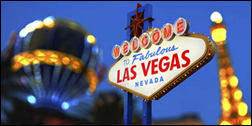 I finally got around to booking my flight and hotel for HIMSS. I hope my travel experience is smoother than last year, which saw United cancel my flight home and stick me at a HoJo's out in the Chicago suburbs for the night. Despite the customer service rep's assurance that the airline would reimburse me for the stay, I ended up with only a $100 credit for a flight I'll never take.

Speaking of HIMSS, the flood of interview requests hasn't started yet, though I have noticed several PR firms take a proactive approach in asking me what my show-coverage interests are. Extra points go to the team at Revive Health, who reached out with a series of fun questions. "What's the worst experience you ever had with PR folks around HIMSS?" was my favorite.
---
Webinars
January 13 (Wednesday) 1:00 ET. "Top 5 Benefits of Data as a Service: How Peace Health Is Breathing New Life Into Their Analytics Strategy." Sponsored by Premier. Presenter: Erez Gordin, director of information management systems, Peace Health. Finding, acquiring, and linking data consumes 50 to 80 percent of an analyst's time. Peace Health reduced the time analysts were spending on data wrangling, freeing them up to create new actionable insights.
Contact Lorre for webinar services. Past webinars are on our HIStalk webinars YouTube channel.
---
Acquisitions, Funding, People, and Stock

Oncology software vendor Flatiron Health secures a $175 million Series C round led by Roche. The company will use the investment to continue development of its EMR, PM, analytics, and billing tools. It has also entered into a multiyear, non-exclusive agreement by which the biotech company will purchase some of Flatiron's life-science offerings.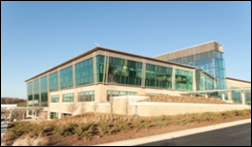 Chicago-based DuPage Medical Group receives a $250 million investment from growth equity firm Summit Partners. The sizeable infusion of funds will be used to help grow DMG's PM company, DMG Practice Management Solutions/Midwest Physician Administrative Services,and its focus on population health and adding new lines of clinical services. Summit Partners Managing Director Darren Black will join the independent multispecialty physician group's Board of Directors. I interviewed DMG CEO Mike Kasper just before its acquisition of Meridian Medical Associates last fall.
---
Announcements and Implementations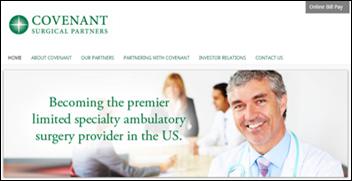 Covenant Surgical Partners (TN) selects PM technology and specialty-specific RCM services from gMed, which was acquired by Modernizing Medicine last fall. The network of ambulatory surgery centers and physician practices has been a gMed gGastro EHR customer for several years.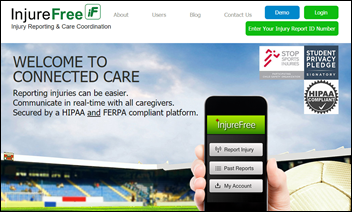 The Washington, DC Dept. of Parks and Recreation, as well as several local schools, roll out the InjureFree app to enable coaches, parents, and trainers to report and share suspected concussions and injuries. The app is the brainchild of the San Diego-based Agency for Student Health Research, which is in talks with Virginia and Maryland officials about similar implementations.
---
Research and Innovation

Seoul National University researchers create an extremely thin, stretchable electronic device using gold nanoparticles that shows potential as a continuous heart-rate monitoring device. The monitor, which attaches to the skin like a sticker, is made up of ECG sensors and amplifiers that monitor heart rate while adhering to the skin, and features heart rate and time data in binary and decimal numbers. Researchers have high hopes that the stretchable monitor will make a big impact in wearable health monitoring.
---
Government and Politics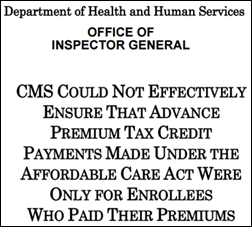 An OIG audit finds that CMS does not have a process in place to ensure that tax credit payments are made only to health insurance exchange enrollees who have paid their monthly premiums. Apparently, CMS has been relying on insurance companies to make sure that eligible enrollees have been making timely payments. The audit also points out that, because the agency had not developed a computer system to enable marketplaces to share confirmed enrollment data, they could not verify that improper premium tax credits were returned to the Treasury. OIG's findings follow up its report last year that found CMS couldn't verify $2.8 billion in subsidies paid out in the first four months of 2014.
---
Other
Healthcare technology-related items feature in four of AMA's top nine issues for 2016. Resetting the Meaningful Use program came in just behind Medicare reform, while telemedicine, health data security, and prescription drug abuse and associated drug monitoring programs round out the list. AMA President Steven Stack, MD shared his disdain for EHRs with the Chicago Tribune late last month: "[W]e have graduate-educated physicians who are being forced to use software that looks like it's on an old-fashioned, DOS-based system, a Tandy, an Atari, the kind of software you can only see in a museum. And that's the software we've been given to manage patients' health and well-being. So you have physicians whose efficiency is decimated. Their ability to communicate with each other is completely crippled. And then they're told you're not doing a good job."

I have zero experience with server logs, but I'd like to think I'd smile if I found the above poem mysteriously nestled in mine. Anonymous hackers Masspoem4u sent the creative missive to the public Internet in an attempt to hit all the IP addresses it could – potentially hitting tens of millions of machines. Its goal seems to have been to highlight the "importance of keeping the Internet free and decentralized," adding that, "The Internet is ours and it is adorable."
---
Sponsor Updates
Blog Posts
---
Contacts
Jennifer,  Mr. H, Lorre, Dr. Jayne, Dr. Gregg, Lt. Dan
More news: HIStalk, HIStalk Connect.
Get HIStalk Practice  updates.
Contact us online.
Become a sponsor.