Top News
Cognitive computing company Digital Reasoning acquires Shareable (fka Shareable Ink) for an undisclosed sum. Shareable CEO Hal Andrews – the company's third since its founding in 2009 – will become president of Digital Reasoning's new healthcare business. Both companies are based in Nashville, TN.
---
Webinars
None scheduled in the next few weeks. Contact Lorre for webinar services. Past webinars are on our HIStalk webinars  YouTube channel.
---
Announcements and Implementations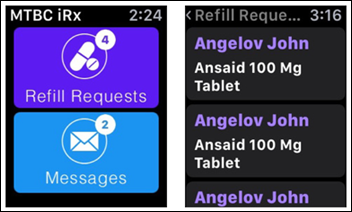 Medical Transcription Billing Corp. releases an e-prescribing app for Apple Watch. The new app is part of a broader company effort to extend its healthcare IT ecosystem to smartwatches and other wearables.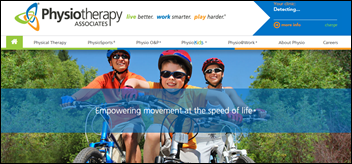 Physiotherapy Associates (PA) rolls out the Athletic Trainer System EHR from Keffer Development Services across its facilities, touting its ability to capture and research injury data as part of its injury prevention initiatives.
Allscripts adds Total Child Health to its roster of strategic partners based on the interest the company's CHADIS behavioral and developmental screening and decision-support tool has seen as part of the Allscripts Developer Program.
---
People

Stacy Hiquet (Cengage PTR) joins Zotec Partners as executive vice president of education.
---
Research and Innovation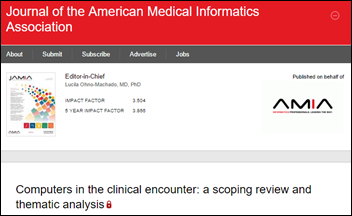 An AMIA literature review reveals – not surprisingly – that healthcare IT, particularly EHRs, impact the physician-patient relationship positively and negatively, influencing eye contact and gaze, sharing of information, relationship building, and flow of conversation. The level of impact depends on a combination of factors including consultation room layout, patient and physician styles of interaction with technology and each other, and the ways in which physicians integrate tech into consultations.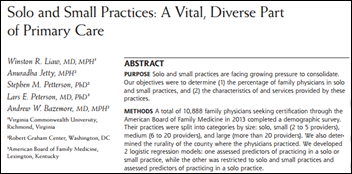 A study of over 10,000 family physicians finds that just over half work in solo or small practices, negating the rumor that smaller physician practices are closing up shop in record numbers. While these types of practices continue to keep their doors open, the study points out that they are losing ground when it comes to keeping up with access to care coordinators and patient-centered medical home certification – all of which require resources more easily found in their larger medical group counterparts.
---
Telemedicine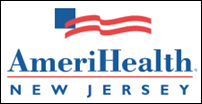 AmeriHealth New Jersey offers members telemedicine services from MDlive at no additional cost.
---
Other
University of Pennsylvania physicians make a strong case for rethinking the ways in which employers promote healthy lifestyles via wearable devices:
Ditch the leaderboards and offer small, immediate rewards. Mitesh Patel, MD stresses (and recent Powerball insanity has shown) that, "It's better to put people in a lottery where they have a 1 in 10 chance of winning $10 than a 1 in 100 chance of winning $100."
Motivate employees by the prospect of losing something rather than gaining something.
Create accountability teams – groups of employees that know each other and can hold each other accountable for their participation (or lack thereof).
Create a "daily feedback loop" to encourage near-term rewards rather than, say, the distant promise of a discount in next year's health premiums.
---
Sponsor Updates
Versus real-time location solutions receive Novation's Innovative Technology designation.
Blog Posts
---
Contacts
Jennifer,  Mr. H, Lorre, Dr. Jayne, Dr. Gregg, Lt. Dan
More news: HIStalk, HIStalk Connect.
Get HIStalk Practice  updates.
Contact us online.
Become a sponsor.