Top News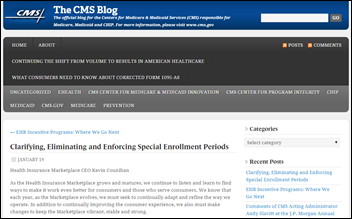 Under pressure from payers, CMS makes it harder for consumers to sign up for coverage at Healthcare.gov between enrollment periods. Nearly 1 million consumers signed up after open enrollment ended last year, resulting in some dropping coverage after receiving pricey medical procedures. The administration hopes that by eliminating certain special enrollment periods, better clarifying eligibility standards, and enforcing abuse prevention, it will appease payers and motivate the uninsured to enroll by the January 31 deadline.
---
Webinars
None scheduled soon. Contact Lorre for webinar services. Past webinars are on our HIStalk webinars YouTube channel.
---
Acquisitions, Funding, Business, and Stock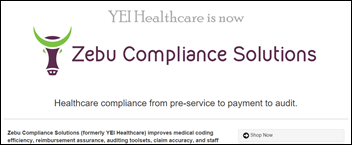 Compliance services and software vendor YEI Healthcare rebrands to Zebu Compliance Solutions, evoking the South Asian animal "known for its strength and dependability."
---
Announcements and Implementations

PatientlySpeaking adds multilingual reminders including voice and text to its patient communications platform.

DirectTrust reports a record number of over 44 million Direct transactions between Direct addresses in 2015, with over 13 million messages delivered in the fourth quarter. The nonprofit anticipates the number of transactions will hit 230 million by the end of this year. Over 52,000 organizations used DirectTrust services last year, a nearly 50-percent increase over 2014.
---
People

Charles Stellar joins WEDI as interim president and CEO.

Rocco Perla (CMS) joins Health Leads as president.

Daniel Elgort (Philips) joins Spreemo as vice president of healthcare analytics.
---
Telemedicine
Hispanic health platform company ConsejoSano partners with global consulting firm Mercer to offer its Spanish-language telemedicine services to employers.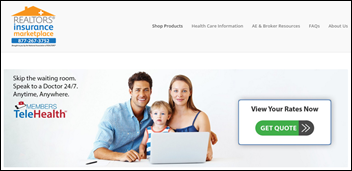 The National Association of Realtors offers MDlive telemedicine services to members of its insurance marketplace.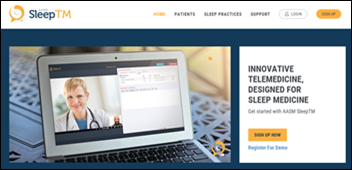 The American Academy of Sleep Medicine rebrands its Tell A Sleep Doctor telemedicine service to AASM Sleep. The homegrown service was informally launched last month, and is now available to sleep medicine physicians nationwide.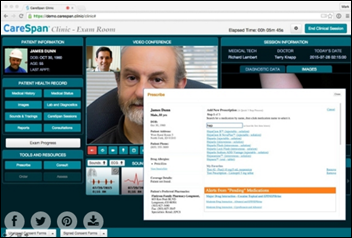 CareSpan integrates Surescripts-certified e-prescribing technology from DoseSpot into its virtual clinic platform.
---
Government and Politics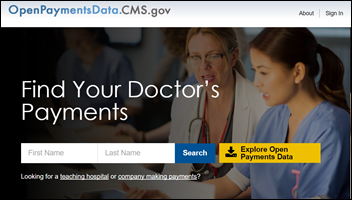 CMS tweaks the Open Payments website, updating its June 30, 2015 dataset and adding the ability to search for physicians by name, a "snapshot" of data, and additional sections from which to download data.
---
Research and Innovation

New research shows that online patient communities have gained in popularity over the last several years, and have a vital role to play in sharing information between patients, caregivers, and physicians. While the quality of information shared in the forums was considered to be of "low" quality, patient interaction was deemed beneficial in terms of emotional support.
---
Other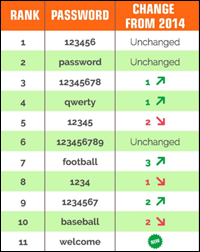 You guessed it: "123456" and "password" remain the most popular passwords according to SplashData's annual list. Hackers take note: "star wars," "batman," and "696969" gained enough popularity to make the list for the first time.
---
Sponsor Updates
Health Facilities Management publishes a Field Report detailing how Trinitas Regional Medical Center reduced the severity of injuries due to assault with Versus Staff Assist.
Blog Posts
---
Contacts
Jennifer,  Mr. H, Lorre, Dr. Jayne, Dr. Gregg, Lt. Dan
More news: HIStalk, HIStalk Connect.
Get HIStalk Practice  updates.
Contact us online.
Become a sponsor.