Top News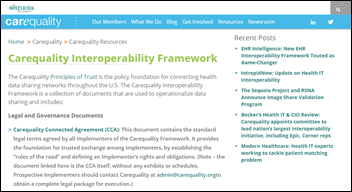 Athenahealth, EClinicalWorks, Epic, NextGen Healthcare, and Surescripts implement the Carequality Interoperability Framework released last month by The Sequoia Project. The companies will initially focus on query-based document exchange, acting as HIEs between their end users, who will in turn benefit from a more affordable method of developing health data-sharing agreements.
---
Webinars
None scheduled in the next few weeks. Contact Lorre for webinar services. Past webinars are on our HIStalk webinars YouTube channel.
---
Acquisitions, Funding, Business, and Stock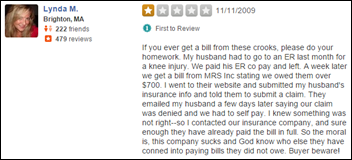 LogixHealth (fka Medical Reimbursement Systems Inc.) pays $500,000 to resolve allegations that it submitted false claims to the federal TRICARE Program on behalf of a Watertown, NY-based physician practice, which seems to have knowingly asked the company to make the false claims. The company, which has a history of unsatisfied customers, has agreed to hire a trained compliance officer to ensure better billing practices.
---
Telemedicine

An American Academy of Family Physicians survey of 5,000 members finds that just 15 percent used telemedicine in the previous year despite enthusiasm for its benefits. Barriers to adoption included reimbursement and regulatory concerns, and the high cost of technology.
---
Announcements and Implementations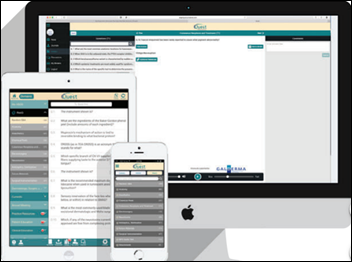 AnzuMedical releases a searchable, multi-media reference library for physicians. The Knowledge Sharing and Collaboration Platform includes content from medical journals, white papers, newsletters, and videos.
Aledade signs an agreement with the Arkansas Health Information Network enabling its Arkansas-based ACO physicians to tap into the State Health Alliance for Records Exchange HIE. The Maryland-based company has also partnered with the Mississippi Academy of Family Physicians to create a primary-care driven Medicare Shared Savings Program ACO amongst MAFP's 1,016 members.
---
Government and Politics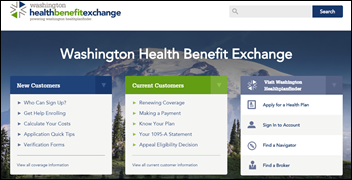 An HHS audit of the state of Washington's health insurance marketplace finds that it failed to ensure consumers were enrolled according to eligibility requirements, verify household income and eligibility for minimum essential coverage, and data resolve inconsistencies – issues that have plagued exchanges in Kentucky and New York. Washington Health Benefit Exchange CEO Pam McEwan has promised to fix the problems, including rewriting software code, by July.
---
Research and Innovation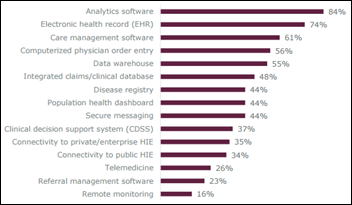 A three-year survey of 68 ACOs reveals that interoperability is still a challenge, despite each organization's advanced use of healthcare technology including analytics, EHRs, care management software, and CPOE. Nearly 40 percent of ACOs are capable of integrating data from 1-10 health IT systems, while just 11 percent can integrate data from over 50 systems (a figure that emphasizes the ordeal of getting to true interoperability, and makes me want to better understand how those 11 ACOs did it.) There's no doubt interoperability is a big business: 11 percent of the ACOs have spent at least $500,000 trying to achieve it, while 26 percent have spent over $1 million.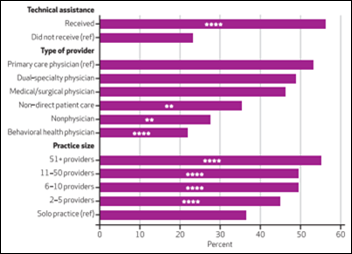 A Health Affairs study shows a wide range of Meaningful Use attestations amongst rural providers between 2011 and 2014, ranging from 91 percent for podiatrists to just under 10 percent for dentists. The study also revealed that rural providers attested at a higher rate than their urban counterparts, and likely took advantage of technical assistance offered by RECs – assistance that should continue if this group is to keep up with evolving technologies and payment reforms.
---
Other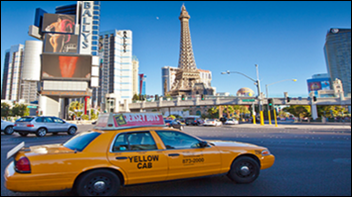 An audit of the Nevada Taxicab Authority confirms what we've known all along – Las Vegas cabbies are overcharging customers $47 million a year. Big contributors to the total include a $3 credit card processing fee and a fuel surcharge. Auditors recommended disbanding the Authority altogether and reducing the credit card fee to 90 cents. Uber and Lyft couldn't have asked for better press.
---
Contacts
Jennifer,  Mr. H, Lorre, Dr. Jayne, Dr. Gregg, Lt. Dan
More news: HIStalk, HIStalk Connect.
Get HIStalk Practice  updates.
Contact us online.
Become a sponsor.