Top News
CMS releases the application for hardship exemptions from Meaningful Use penalties in 2015. Physicians have the ability to request an exemption based on an "extreme and uncontrollable circumstance in the form of EHR certification/vendor issues." This is one box-checking opportunity I'm sure many physicians won't mind taking advantage of. Penalties will occur in 2017, totaling 3 percent of Medicare payments for physicians who don't attest or qualify for the exemption. EP exemption applications are due March 15.
---
Webinars
None scheduled soon. Contact Lorre for webinar services. Past webinars are on our HIStalk webinars YouTube channel.
---
Acquisitions, Funding, Business, and Stock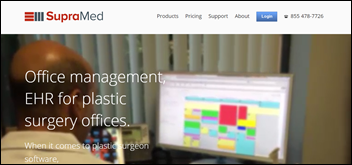 Specialty-focused healthcare IT vendor Nextech Systems acquires SupraMed, a developer of EHR and PM systems for plastic surgeons, for an undisclosed sum. SupraMed founder Robert Pollack, MD will step into an advisory role for the newly combined organization.
---
Telemedicine

The state of Mississippi's insurance department selects telemedicine services from Teladoc as part of its new virtual care plan for volunteer firefighters and their dependents.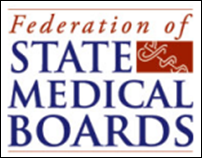 The Federation of State Medical Boards announces that Alaska, Arizona, Colorado, Kansas, New Hampshire, and Washington have introduced Interstate Medical Licensure Compact legislation in 2016. Twelve states have already enacted the compact, which when fully developed will offer streamlined licensing process for physicians interested in practicing medicine in multiple states. The Interstate Medical Licensure Compact Commission, which is working to put the compact into practice, will meet again on March 16.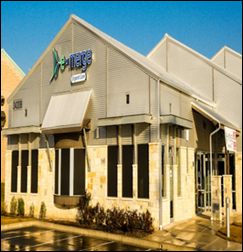 Emerge Urgent Care opens today in Buda, TX. The four exam room facility bills itself as the first telemedicine-based urgent care center in the US.
---
Research and Innovation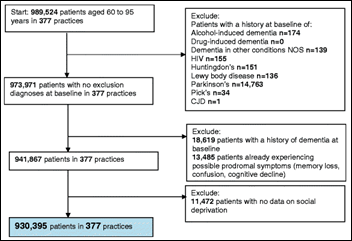 University College London researchers develop the Dementia Risk Score, an algorithm that can estimate a patient's chance of developing dementia within the next five years. The algorithm, which has demonstrated an accuracy of up to 85 percent in patients between 60 and 79, uses health data collected from 377 practices in the UK. The researchers feel the score has potential as an addition to clinical software systems, though they stress additional pilots should be done with more populations.
---
Other

Cerner CEO Neal Patterson reveals he is suffering from soft tissue cancer and will plan to undergo treatment immediately. His physician has assured him that this type of cancer is treatable and curable. "I plan to stay involved in the business, but with less travel and fewer meetings," Patterson said in a company statement. "In reality it will not be a big change compared to how we run Cerner day-to-day already. It's not often I'm forced to slow down, but the silver lining will be having some extra 'think' time to reflect on all the extraordinary opportunities we have in health IT. After years of studying healthcare systems around the world, this unique opportunity already has my gears turning." Patterson's ability to find the silver lining is admirable, and one he has likely honed during his wife's years-long battle with breast cancer – a diagnosis that he has cited as an impetus for CommonWell's interoperability efforts.
Alaska Orthopedic Specialists, which closed in March 2015, notifies patients that a former employee sent copies of patient information to the employee's personal email account without permission. AOS is taking steps to secure the return of all information. No foul play seems to have occurred.
---
Contacts
Jennifer,  Mr. H, Lorre, Dr. Jayne, Dr. Gregg, Lt. Dan
More news: HIStalk, HIStalk Connect.
Get HIStalk Practice  updates.
Contact us online.
Become a sponsor.