Top News
CMS releases final open enrollment numbers: 12.7 million consumers signed up for coverage, with over 9.6 million going through HealthCare.gov – 4 million of which were new enrollees – and 3.1 million through state-based exchanges. HHS Secretary Sylvia Burwell deemed it a success, despite the Obama administration's initial hope that enrollment numbers would ultimately reach nearly 25 million. Last year's enrollment people saw 10.2 million sign up and pay for coverage.
---
HIStalk Practice Announcements and Requests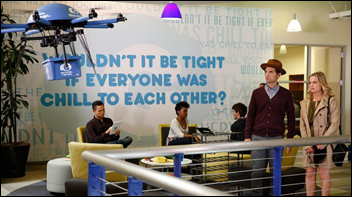 I dug into binge watching season seven of Parks & Recreation last night and literally laughed out loud during Leslie and Ben's "covert" tour of Gryzzl, an Internet company that has showered Pawnee residents with free devices, WiFi, and gifts personalized via data mining and delivered by drone. As one of the company reps tells Leslie, "Our super-rad algorithm searches all your texts, calls, banking, medical records, blah blah blah, to learn what you really want – from snacks to new books and movies!" If only I could "Vote for Knope" in 2016.
Coincidentally, David Agus, MD highlights the need for balance in addressing privacy concerns and data mining medical records in an opinion piece for the New York Times. (Perhaps he, too, watches P&R a year behind everyone else?) "I get that patients are nervous about releasing their health records," he writes. "But we cannot let these fears suppress the powerful insights medical data can offer us. When I explain to my own patients what can be done with their information for the greater good in research, nobody has ever said to me, "Don't use my data."
---
Webinars


February 23 (Tuesday) 1:00 ET. "Completing your EMR with a Medical Image Sharing Strategy." Sponsored by LifeImage. Presenters: Don K. Dennison, consultant; Jim Forrester, director of imaging informatics, UR Medicine. Care coordination can suffer without an effective, cost-efficient way to share images across provider networks. Consolidating image management systems into a single platform such as VNA or PACS doesn't address the need to exchange images with external organizations. This webinar will address incorporating the right image sharing methods into your health IT strategy.
---
Acquisitions, Funding, Business, and Stock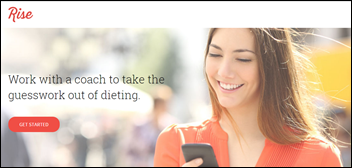 Concierge medicine provider One Medical acquires digital health startup Rise for $20 million. Rise markets an app that provides one-on-one nutrition and diet coaching, and has raised $4 million since its 2013 launch. Lt. Dan takes a deeper dive here.
---
Telemedicine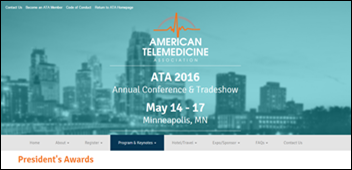 ATA seeks nominations for its annual President's Awards for the Advancement of Telemedicine, to be given out during its annual meeting May 14-17 in Minneapolis. Nominations are due February 29.
---
Announcements and Implementations

Reminder and patient engagement service vendor Talksoft announces integration with Greenway Intergy.

Physical therapy EHR vendor WebPT develops a patient outcomes tracking and analysis platform, offering performance analysis at the patient, therapist, practice, and company levels.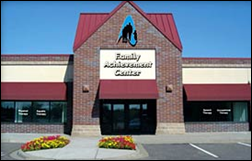 Family Achievement Center, a pediatric physical and occupational therapy practice based in Woodbury, MN, upgrades to Clinicient's Total Insight clinical, financial, and RCM solution.
---
People
E-MDs names Derek Pickell (Convergent Healthcare) as CEO and board director.

Chris Freer (SPH Analytics) joins Leidos Health as vice president of sales.



Big data nonprofit CancerLinq, a subsidiary of the American Society of Clinical Oncologists, names David Dornstreich chief of corporate engagement, Robert Merold chief of strategic initiatives, and Jennifer Wong chief os strategic alliances.
---
Government and Politics
ONC attempts to clear up confusion around HIPAA with new fact sheets and an accompanying series of blogs.
---
Other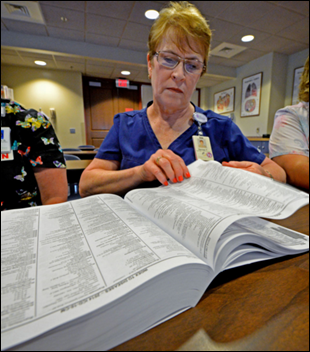 The local paper looks at the impact last fall's transition to ICD-10 has had on local providers, pointing to a handful of likely independent physicians who weren't even aware the transition had taken place. For the most part, however, practices were prepared and seem to have weathered the storm with minimal denied claims. "There has been a need to add staff," adds Bambi Shertzer-Cioffi, manager of physician billing at WellSpan Medical Group (PA). "We are currently ramped back up to full speed."
Good news for cybersecurity aficionados: The Malware Museum is now live as part of the Internet Archive's digital collection. Museum-goers now have the opportunity to relive losing personal files from some of their favorite viruses, including Casino, which forced users to play a game (winners got their files restored); COFFSHOP, which displayed political messages; and Ha, which poked malicious fun at its victims.
---
Sponsor Updates
Versus Technology becomes a founding member of the Electronic Hand Hygiene Compliance Organization.
AdvancedMD makes its patient engagement solution available to users of its AdvancedPM technology
---
Contacts
Jennifer,  Mr. H, Lorre, Dr. Jayne, Dr. Gregg, Lt. Dan
More news: HIStalk, HIStalk Connect.
Get HIStalk Practice  updates.
Contact us online.
Become a sponsor.