Top News
President Obama's FY 2017 budget allocates $82.8 billion in discretionary funding for HHS. Technology spending highlights include over $700 million for the Cancer Moonshot Task Force; $309 million to help ONC, FDA, and NIH advance the Precision Medicine Initiative; $24 million for AHRQ research; and an unspecified amount that will support "efforts to reform the healthcare delivery system by finding better ways to deliver care, pay providers, and increase access to information so that individuals can receive the right care, at the right time, at the right price." 
---
Webinars


February 23 (Tuesday) 1:00 ET. "Completing your EMR with a Medical Image Sharing Strategy." Sponsored by LifeImage. Presenters: Don K. Dennison, consultant; Jim Forrester, director of imaging informatics, UR Medicine. Care coordination can suffer without an effective, cost-efficient way to share images across provider networks. Consolidating image management systems into a single platform such as VNA or PACS doesn't address the need to exchange images with external organizations. This webinar will address incorporating the right image sharing methods into your health IT strategy.
---
Acquisitions, Funding, Business, and Stock

McKesson Business Performance Services will lease a 50,000 square-foot call center in Port St. Lucie, FL to support its Patient Access Solutions business. The company, which already employs 300 in the area, has  hired 31 employees to staff the new operation, and anticipates bringing on an additional 80 to 100 over the next six to eight months. The center will open on May 23. A job fair will be held in Port St. Lucie on February 11.

Patient payment technology vendor SwervePay closes $10 million in funding as part of a Series B round. Led by Garland Capital Group, the new funds will enable the Chicago-based company to expand its partner network and hire additional staff. The company has raised $11.6 million since it was founded in 2010.
---
Announcements and Implementations

San Diego Health Connect selects the Verato patient-matching platform to enhance its patient record location and exchange services across 25 health clinics and hospitals.

In other patient-matching news, Rochester RHIO implements NextGate's MatchMetrix software as its Enterprise Master Patient Index solution. The RHIO connects 70 healthcare organizations in the 13-county region of Rochester, NY.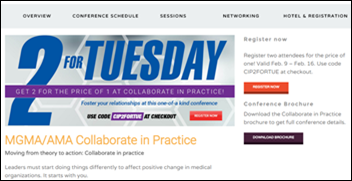 MGMA and AMA partner to host the Collaborate in Practice Conference, set to take place March 20-22 in Colorado Springs, CO. The speaker lineup includes Sen. Bill Bradley (D-NJ) and practicing physician and Healthfinch co-founder Lyle Berkowitz, MD. Registration fees start at $1,500; hopefully the "2 for Tuesday" offer will make it easier for already cash-strapped physicians to attend.
The National Billing Center adds evaluation and management tools to its coding automation software.
Everseat joins the Allscripts Developers Program, offering Allscripts end users and their patients access to Everseat's appointment-booking app.
---
People

Arcadia Healthcare Solutions appoints Richard Bohmer, MD (Harvard Business School) chair of its new nine-member advisory network.
---
Telemedicine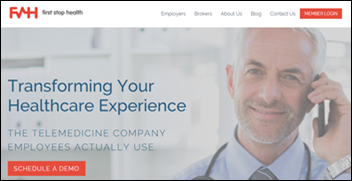 First Stop Health, a Chicago-based startup that caters to employers, secures a seed round of $2.1 million, bringing its total funding to $5.6 million.
---
Other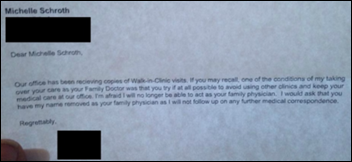 A family physician in British Columbia fires a patient of 13 years via letter after his office receives documents pertaining to her walk-in clinic visits. "One of the conditions of my taking over your care as your family doctor was that you try if at all possible to avoid using other clinics and keep your medical care at our office," he wrote. "I would ask that you have my name removed as your family physician as I will not follow up on any further medical correspondence." The patient, who promptly posted a picture of the letter to social media, says her clinic visits were necessary due to a lack of availability on the part of the physician's practice.
Finally! App developer Allen Wong develops a hack for the Tesla Model S that enables owners to use the car's Summon feature from their Apple Watches. The feature enables the car to open the garage door, enter or exit the garage, park itself, shut down, and close the garage door. The company predicts that, "Eventually, your Tesla will be able to drive anywhere across the country to meet you, charging itself along the way. It will sync with your calendar to know exactly when to arrive."
---
Contacts
Jennifer,  Mr. H, Lorre, Dr. Jayne, Dr. Gregg, Lt. Dan
More news: HIStalk, HIStalk Connect.
Get HIStalk Practice  updates.
Contact us online.
Become a sponsor.