Top News
Somerset, NJ-based Medical Transcription Billing Corp. acquires Houston-based Gulf Coast Billing for an undisclosed sum. GCB Founder, President, and CEO Rhonda Turner will join MTBC as director of business development.
---
Webinars


February 23 (Tuesday) 1:00 ET. "Completing your EMR with a Medical Image Sharing Strategy." Sponsored by LifeImage. Presenters: Don K. Dennison, consultant; Jim Forrester, director of imaging informatics, UR Medicine. Care coordination can suffer without an effective, cost-efficient way to share images across provider networks. Consolidating image management systems into a single platform such as VNA or PACS doesn't address the need to exchange images with external organizations. This webinar will address incorporating the right image sharing methods into your health IT strategy.
February 24 (Wednesday) 1:00 ET. "Is Big Data a Big Deal … or Not?" Sponsored by Health Catalyst. Presenter: Dale Sanders, EVP of product development, Health Catalyst. Hadoop is the most powerful and popular technology platform for data analysis in the world, but healthcare adoption has been slow. This webinar will cover why healthcare leaders should care about Hadoop, why big data is a bigger deal outside of healthcare, whether we're missing the IT boat yet again, and how the cloud reduces adoption barriers by commoditizing the skilled labor impact.
---
People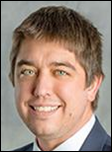 Justin Zellem (Keurig Green Mountain) joins Vermont Information Technology Leader as its new systems administrator.
---
Announcements and Implementations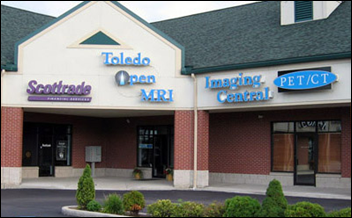 Toledo Radiological Associates (OH) extends its RCM and analytics agreement with Zotec Partners for another four years. The 34-radiologist practice has served Northwest Ohio and Southeast Michigan since 1929.
AssistRx, Cerner, DrFirst, NextGen, and Practice Fusion subscribe to the ePrescribing State Law Review from Point-of-Care Partners to proactively identify system modifications that may be needed to address ongoing state and federal regulatory changes.
---
Telemedicine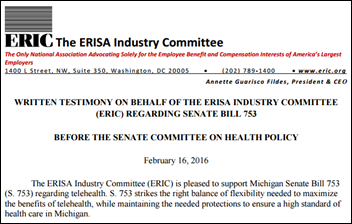 The ERISA Industry Committee, which represents some of the nation's largest employers, formally endorses Michigan Senate Bill 753, which establishes a regulatory framework for telehealth services but doesn't impose a state licensure requirement. It also "applauds the technology-neutral definition of telehealth put forth in S. 753 that will permit use of different types of technology platforms designed for delivery of health care services. With innovative technologies emerging every day, limiting the types of technology that may be used to provide telemedicine creates an unnecessary barrier to telehealth services. There are many technology platforms that may be used to provide telehealth services, and patients and providers should be allowed to use different types of technology to give and receive needed care."
---
Government and Politics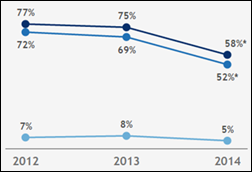 ONC's latest data brief looks at trends in individual perceptions of medical record privacy and security, and exchange of health information. The brief notes that at least 75 percent of individuals supported their physician's use of EHRs despite any potential privacy or security concerns, while seven in 10 supported electronically exchanging their health records despite potential privacy or security concerns.
---
Other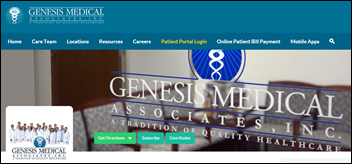 The local paper highlights the efforts of Genesis Medical Associates to stay independent in the midst of an increasingly consolidating Western Pennsylvania healthcare market. Executive Director Mark Kissinger explains that the move to an EHR was bumpy at first, but that technology has ultimately helped the 20-physician practice remain competitive: "
"We moved to an electronic medical record at the end of 2007. No doubt, it's a challenge. We are in the process of evaluating the decision to move into a new product for those services. Our patient portal is very helpful for our patients to access their medical records, but it's not as user-friendly as I need it to be. But part of what has made us successful is continuing to look at what tools do we need. Last year, we developed an app for same-day appointment scheduling. That's the kind of thing we have to be more proactive about."
They feel my pain: American Airlines sues in-flight WiFi provider Gogo in an effort to switch to its rival, ViaSat, which AA has found to have "materially" improved service. Gogo's stock fell 30 percent on the news, and the company, which has maintained an almost-monopoly on in-flight WiFi over the last several years, is now attempting to come up with an improved service agreement.
---
Sponsor Updates
The local paper highlights Clockwise.md's online check-in app in its coverage of a new Carolinas HealthCare Systems urgent care facility.
Blog Posts
---
Contacts
Jennifer,  Mr. H, Lorre, Dr. Jayne, Dr. Gregg, Lt. Dan
More news: HIStalk, HIStalk Connect.
Get HIStalk Practice  updates.
Contact us online.
Become a sponsor.