Top News
Husband-and-wife team Jake Anderson and Deborah Anderson-Bialis launch FertilityIQ, a self-funded, Yelp-like review site for fertility doctors. Born out of their frustrating quest to find their own physician, the site includes reviews of over 400 clinics and 1,000 doctors. Unlike Yelp, members must answer a detailed questionnaire and submit proof that they were patients of the clinic they'd like to review. The founders don't plan on charging listing fees or seeking ad revenue.
---
HIStalk Practice Announcements and Requests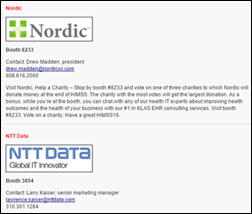 Check out what HIStalk Practice sponsors are doing at HIMSS with our online (and printable) guide. It lists everything from giveaways to educational presentations. I'm particularly tempted to stop by those that are incorporating charitable giving into their HIMSS show-floor marketing. For those sponsors who aren't exhibiting, it includes their contact information for scheduling a meeting. Thanks for supporting the companies that support HIStalk Practice.
---
Webinars


February 23 (Tuesday) 1:00 ET. "Completing your EMR with a Medical Image Sharing Strategy." Sponsored by LifeImage. Presenters: Don K. Dennison, consultant; Jim Forrester, director of imaging informatics, UR Medicine. Care coordination can suffer without an effective, cost-efficient way to share images across provider networks. Consolidating image management systems into a single platform such as VNA or PACS doesn't address the need to exchange images with external organizations. This webinar will address incorporating the right image sharing methods into your health IT strategy.
February 24 (Wednesday) 1:00 ET. "Is Big Data a Big Deal … or Not?" Sponsored by Health Catalyst. Presenter: Dale Sanders, EVP of product development, Health Catalyst. Hadoop is the most powerful and popular technology platform for data analysis in the world, but healthcare adoption has been slow. This webinar will cover why healthcare leaders should care about Hadoop, why big data is a bigger deal outside of healthcare, whether we're missing the IT boat yet again, and how the cloud reduces adoption barriers by commoditizing the skilled labor impact.


February 25 (Thursday) 1:00 ET. "Clinical Analytics for Population Health: Straddling Two Worlds." Sponsored by HIStalk. Presenters: Brian Murphy, lead analyst, Chilmark Research; Jody Ranck, senior analyst, Chilmark Research. The Chilmark Research clinical analytics team will be sharing some of their key findings from the recently released "2016 Clinical Analytics for Population Health Market Trends" report. This will be followed by a Q&A session to make sure everyone goes to HIMSS16 well informed.
---
Announcements and Implementations

Marshfield Clinic Information Systems deploys its EHR technology on Microsoft's Azure cloud platform.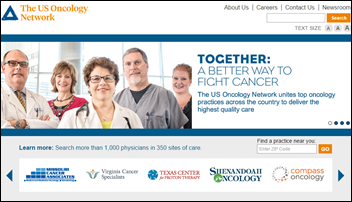 The US Oncology Network partners with McKesson Specialty Health to develop a program that will help oncologists prepare for new value-based payment models. Program activities will include enhancing technology to meet the new CMS Oncology Care Model, expanding analytics capabilities, and building OCM-friendly tools that require no extra clicks.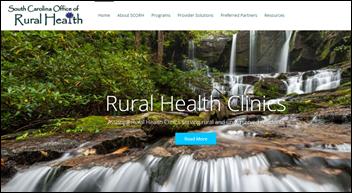 The nonprofit South Carolina Office of Rural Health selects RCM and PM software from Azalea Health.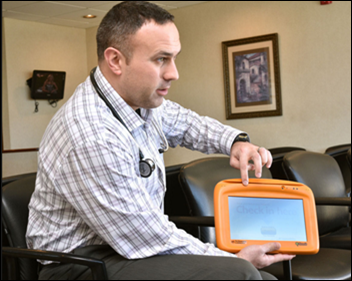 Family Health Care of Siouxland (IA) rolls out check-in tablets from Phreesia, which the chain of clinics is also using to offer patients a nine-question depression screening in line with U.S. Preventative Services Task Force recommendations that PCPs screen all adults for the condition.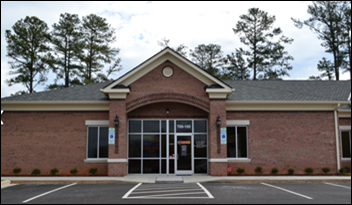 MedAccess Urgent Care (NC) beta tests Clockwise.md's online check-in and client management system at its Youngsville Clinic.
Direct Urgent Care implements mobile EHR software from DrChrono at its new facility in Mountain View, CA.
Entrada adds speech recognition technology from Raytheon BBN Technologies to its cloud-based clinical documentation software.
NextGen integrates ScImage's PICOM365 Enterprise PACS into its ambulatory EHR.
---
People

Former Teladoc CEO Michael Gorton (Principal Solar) joins Cariloop's advisory board.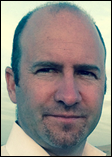 William Febbo (Merriman Capital) joins OptimizeRx as CEO.

Emily Hartmann joins the Paso del Norte HIE as deputy director.
---
Telemedicine

ATA opens registration for its annual conference and tradeshow, taking place May 14-17 in Minneapolis. Register by April 15 and you'll save about $150. Keynote speakers include executives from ATA, AHA, AMA, and MIT Media Lab.
The Missouri Senate approves SB 681, which outlines the oversight, utilization, and reimbursement of telemedicine (specifically a home telemonitoring program) for MO HealthNet/Medicaid participants.
---
Acquisitions, Funding, Business, and Stock

LBMC expands its Physician Solutions Business, providing EHR, PM, and RCM services for physicians and mid-level providers on a larger scale. The Nashville-based company launched its physician-oriented arm last August.
---
Other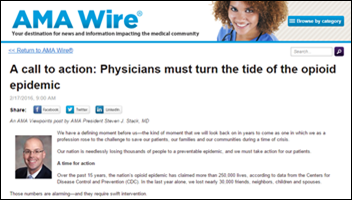 AMA President Steven Stack, MD puts utilization of state prescription drug monitoring programs at the top of his list of suggestions for combatting the opioid epidemic. "Not every PDMP is perfect," he adds, "but they provide important information that can help us when considering whether to prescribe a controlled substance for a particular patient."
---
Contacts
Jennifer,  Mr. H, Lorre, Dr. Jayne, Dr. Gregg, Lt. Dan
More news: HIStalk, HIStalk Connect.
Get HIStalk Practice  updates.
Contact us online.
Become a sponsor.