Top News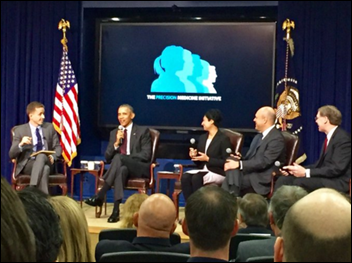 Washington, DC rolls out the red carpet for President Obama's Precision Medicine Initiative, hosting a PMI Summit to celebrate the initiative's one-year anniversary and outline next steps. The physician practice tie-in comes via the initiative's aim to include community health centers in its recruitment efforts to ensure that the underserved are represented in the initial cohort of 79,000 patients. In addition, NIH – the initiative's lead agency – will work with ONC to develop a new model of research offering participants a way to access their EHRs, control and manage their data, and submit their data to a cohort. Allscripts, Athenahealth, Cerner, Drchrono, Epic, and McKesson have signed on to participate.
---
HIStalk Practice Announcements and Requests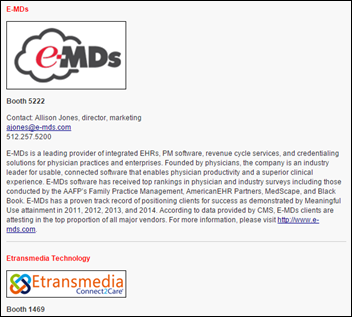 Check out the HIStalk Guide to HIMSS16 as you're making your final exhibit-hall decisions. I'm especially excited about the many, many chances attendees will have to win Apple Watches. It seems to be the giveaway of choice this year.
The #HIMSSanity has already begun, with briefing requests and a flood of pre-show press releases hitting my inbox with nary an end in sight. I'll post daily show updates at HIStalk.com, and get back to daily HIStalk Practice updates on March 7. In the meantime, look for HP guest posts and executive interviews to keep you going.
---
Webinars
None scheduled in the next few weeks. We're running a HIMSS special on webinars – 25 percent off produced and two-for-one on promoted. Contact Lorre or see her at our booth (#5069) next week.
You can view yesterday's webinar on image-sharing strategy, hosted by LifeImage, on the HIStalk Webinars YouTube channel.
---
Announcements and Implementations

CareCloud announces enhancements to its PM technology for larger medical groups, including enterprise scheduling, integrated credit card processing, and expanded analytics.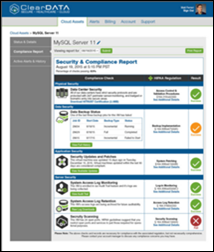 ClearData develops the Active Compliance and Security Monitoring Dashboard, giving providers and their business associates insight into compliance issues across their organizations.

Coordinated Care Oklahoma, GE Healthcare, Kno2, Netsmart, and OneRecord adopt The Sequoia Project's Carequality Interoperability Framework. The framework consists of a set of policy requirements, technical specifications, and governance processes to help stakeholders more easily exchange health data.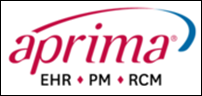 Aprima Medical Software adds chronic care management documentation, billing, and reimbursement tools to its EHR software.
Paxeramed updates its CarePassport patient engagement app, offering patients the ability to complete and submit registration forms, view facility locations via Google Maps, request an Uber ride from within the app, and check-in upon arrival.
West Henrietta, NY-based EHealth Technologies joins CommonWell.
---
Acquisitions, Funding, Business, and Stock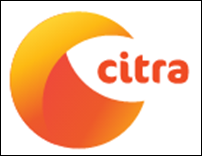 Healthcare services and technology firm Citra Health Solutions reports record-breaking 2015 revenue and sales numbers, with an excess of $72 million. The Jacksonville, FL-based company anticipates an additional 400-percent growth in 2016.
---
People


Lisa McCann and Suzanne O'Brien will lead Toft Group's new executive recruiting practice for digital health and healthcare IT.
---
Telemedicine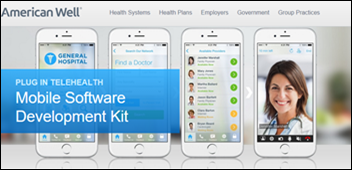 American Well launches a white-label software development kit, enabling healthcare stakeholders to embed telemedicine software into their own apps via their own brand. WebMD has hinted that it's looking to get into telemedicine, and AW's kit seems like a viable way to take advantage of an already captive audience. 
Dictum Health receives FDA clearance for its !DM100 medical tablet, paving the way for integration into the company's telemedicine system.
Mississippi Medical Association President Dan Edney, MD balks at the House's passage of a bill that allows audio-only telemedicine. Edney says the bill, which seems to have passed with lobbying support from Teladoc, is bad news for three reasons: It promotes insufficient care; sends local money out-of-state; and offers the underserved no better access to care.
---
Other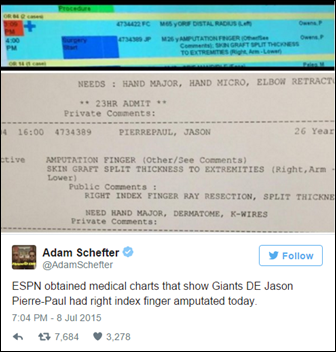 New York Giants defensive end Jason Pierre-Paul sues ESPN reporter Adam Schefter for violating his privacy after Schefter tweeted pictures of his medical records last summer. The player's fireworks-induced finger amputation was apparently of high journalistic interest: "NFL reporters report on all kinds of medical information on a daily basis," Schefter explained. "That's part of the job. The only difference here was that there was a photo. It came to me unexpectedly, and it was used as part of the reporting, same as OTL, 20/20, Dateline NBC or 48 Hours would do." As Mr. H explained when the Twitter maelstrom initially broke, cries of a HIPAA foul don't play well with news outlets given that HIPAA doesn't apply to news organizations.
I've scooped Weird News Andy on this one: Doctors report that a woman who underwent elective cosmetic surgery in Brazil suffered from a rare bout of post-procedure kleptomania. The patient, whose tendencies were attributed to temporary brain damage resulting from a lack of oxygen, reportedly "felt intensely strong urges to steal and a wash of calm after doing so. When she was caught shop-lifting, her doctors had to step in to explain her temporary psychiatric condition to police before she was released."
---
Contacts
Jennifer,  Mr. H, Lorre, Dr. Jayne, Dr. Gregg, Lt. Dan
More news: HIStalk, HIStalk Connect.
Get HIStalk Practice  updates.
Contact us online.
Become a sponsor.