Top News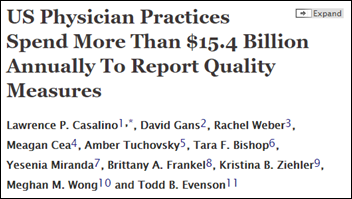 A Health Affairs study of MGMA member physicians (that I don't have access to) finds that physicians each spend nearly 800 hours and $15.4 billion annually tracking and reporting quality measures. An AHA recap of the study notes that eight in 10 primary care, cardiology, orthopedic, and multi-specialty practices are spending more effort on quality measures than three years ago; nearly half report significant burden due to multiple similar measures; and just 27 percent believe current measures to be representative of care quality.
---
HIStalk Practice Announcements and Requests
I'm still reliving favorite moments from HIStalkapalooza. Aside from Jonathan Bush's Donald Trump impersonation and everything Party on the Moon brought to the stage, the highlight was hearing my "secret crush," Eric Quinones, MD share his affection for me on stage via this poem (which I happen to know was co-authored by one of Mr. H's former crushes!):
My Dearest Jennifer …
You fill the night sky with diamonds, you bring the sunshine into my eyes.
Your words and dedication have no compare,
Your tweets, I love and would die to share.
Won't you take my hand, my heart, my crazy ways and accept this physician's IT gaze?
So let's go, let's dance, and let us be.
Thank you HIStalk for my you, yes you are my destiny."
---
Webinars


March 16 (Wednesday) noon ET. "Looking at the Big Picture for Strategic Communications at Children's Hospital Colorado." Sponsored by Spok. Presenters: Andrew Blackmon, CTO, Children's Hospital Colorado; Hemant Goel, president, Spok. Children's Hospital Colorado enhanced its care delivery by moving patient requests, critical code communications, on-call scheduling, and secure texting to a single mobile device platform. The hospital's CTO will describe the results, the lessons learned in creating a big-picture communication strategy that improves workflows, and its plans for the future.


March 22 (Tuesday) 2:00 ET. "Six Communication Best Practices for Reducing Readmissions and Capturing TCM Revenue." Sponsored by West Healthcare Practice. Presenters: Chuck Hayes, VP of product management, West; Fonda Narke, senior director of healthcare product integration, West Healthcare Practice. Medicare payments for Transition Care Management (TCM) can not only reduce your exposure to hospital readmission penalties and improve patient outcomes, but also provide an important source of revenue in an era of shrinking reimbursements. Attendees will learn about the impacts of readmission penalties on the bottom line, how to estimate potential TCM revenue, as well as discover strategies for balancing automated patient communications with the clinical human touch to optimize clinical, financial, and operational outcomes. Don't be caught on the sidelines as others close gaps in their 30-day post discharge programs.
Contact Lorre about our post-HIMSS webinar sale.
---
Announcements and Implementations

Orange County Medical Society (FL) partners with HealthFusion to offer its 750 members access to the company's MediTouch EHR and billing software.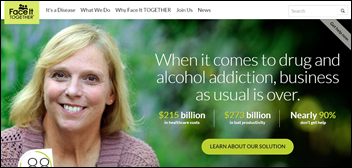 Nonprofit Face It Together selects patient relationship management technology from San Francisco-based Welkin Health to support its recovery coaching program at its headquarters in Sioux Falls, and via new affiliate Hope for New Hampshire Recovery. FIT plans to expand roll out of the evidence-based digital support tools to programs in North Dakota and Minnesota later this year.
Summit Medical Group (NJ) implements MModal's new clinical documentation improvement solution to automate the review of all patient encounters.
Allscripts signs a multi-year agreement with AssistRx to integrate its iAssist e-Prescribing app with the company's ePrescribe, Professional, and Touchworks tools for physicians.
---
People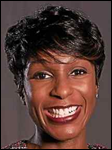 The Michigan Podiatric Medical Association names Crystal Holmes, DPM (University of Michigan) president through January 2018.

Nordic promotes Nicole Meidinger to vice president of business development.
---
Government and Politics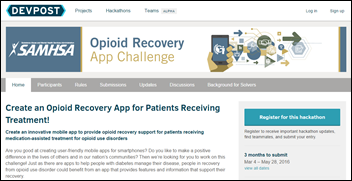 The Substance Abuse and Mental Health Services Administration will award $30,000 in prizes for developers who create a free, user-friendly, opioid recovery support app for patients who are receiving outpatient medication-assisted treatment. Submissions are due May 28.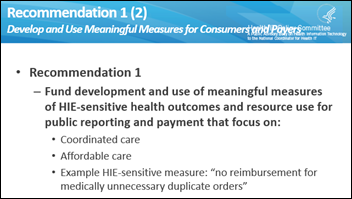 ONC convenes a new advisory committee today dedicated to providing recommendations on policy, technical, and public-private approaches that could improve the interoperability experience for providers and patients. Larry Garber, MD of Reliant Medical Group seems to be the lone physician practice rep on the 15-member committee, which is chaired by CommonWell Executive Director Jitin Asnaani and Louisiana Public Health Institute Senior Health Systems Strategist Anjum Khurshid.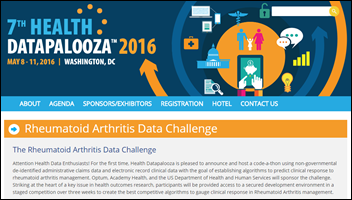 Health Datapalooza will host a code-a-thon May 8-11 in Washington, DC to develop an app that measures clinical response to management of rheumatoid arthritis using private, de-identified clinical and claims data. Academy Health, HHS, and Optum will award nearly $40,000 in prizes.
---
Research and Innovation

The Lancaster Osteopathic Health Foundation in Pennsylvania launches a three-year, $525,000 pilot program to better enable communication between primary care and behavioral health providers. The program will utilize NavWell software from Advanced Metrics to offer participating PCPS decision support for diagnoses and referrals, and enhance interoperability between disparate EHRs. The pilot will kick off in a few provider offices this summer, and expand to 50 or 60 by the end of this year.
---
Other

Psychiatrist Patrice Harris, MD chair-elect of the AMA Board of Trustees and chair of its Task Force to Reduce Opioid Abuse, digs into the interoperability barriers many physicians face when it comes to interacting with prescription drug monitoring programs: "I hear from physicians across the country as we've discussed this issue, where you may have a database for the PDMP and you may have a database for your hospital or your medical office, and then perhaps you might have to pull up a database to see what medications are authorized in that particular person's insurer… so we really do need to stress that whenever we have any discussion around PDMPs, one of the key points needs to be how to integrate these into a physician's workflow."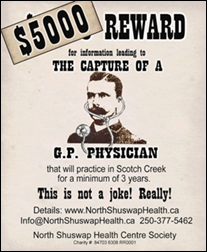 The North Shuswap Health Centre Society offers a $5,000 "reward" to the family physician who will practice in Scotch Creek for a minimum of three years. The rural area in British Columbia has struggled to find a qualified candidate for the last two years. "You've got to do something different or you are lumped in with the 100 other communities trying to recruit a doctor," says Jay Simpson, the society's vice-president and creator of the reward poster. If it works, the plan will cost less than the $15,000 the organization would have to pay out to a professional recruitment firm.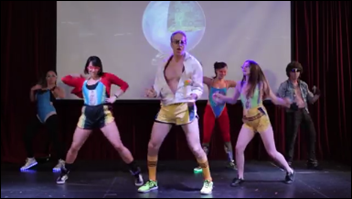 Dr. Data gives ZDoggMD a run for his money in this globe-trotting, strangely sexualized parody video about predictive analytics.
---
Contacts
Jennifer,  Mr. H, Lorre, Dr. Jayne, Dr. Gregg, Lt. Dan
More news: HIStalk, HIStalk Connect.
Get HIStalk Practice  updates.
Contact us online.
Become a sponsor.