Top News
CMS announces the Primary Care Plus model, a five-year program kicking off in January 2017 that will incentivize PCPs to give patients 24-hour access to information and care, deliver preventive care, engage patients and families in caregiving, work with other providers to better coordinate care, and support chronically ill patients in achieving their health goals. CMS will implement the CPC+ model in up to 20 regions that will be identified based on payer interest in supporting the initiative through data sharing and quality metrics alignment. PCPs will have two tracks to choose from, the second of which includes a commitment from health IT vendors to enhance a practice's HIT capabilities.
---
HIStalk Practice Announcements and Requests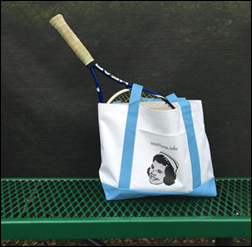 I love it when my professional and personal passions collide. In the most recent case, new HIMSS friend and nursing informatics student Danielle Siarri, RN turned me on to her "InnoNurse" bag, which I ordered and promptly turned into a tennis carryall. It's made for a great conversation starter in between sets.
---
Webinars
Check out the recording of last week's "Ransomware in Healthcare: Tactics, Techniques, and Response" by Sensato CEO John Gomez. It's worth watching — we asked John to put this together purely as a public service, so there's zero pitch or commercial influence involved.
None scheduled soon. Contact Lorre for webinar services. Past webinars are on our HIStalk webinars YouTube channel.
---
Announcements and Implementations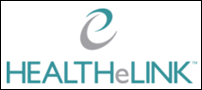 Nine physician practices and two local pharmacies join Western New York's HealtheLink HIE, part of the part of the Statewide Health Information Network of New York.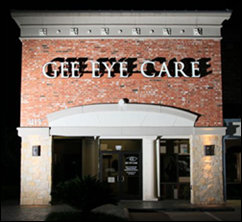 Gee Eye Care (MO) implements Practice CoPilot's Zulu mobile messaging software.
The Georgia Health Information Technology Extension Center reaches 100 percent of its MU goal, helping over 4,000 EPs and 56 critical access and rural hospitals achieve Stage 1 of Meaningful Use through April 2016. (You can read my interview with GA-HITEC Medical Director Dominic Mack, MD here. Mack is also the director of the GA-HITEC-affiliated Morehouse School of Medicine's National Center for Primary Care.)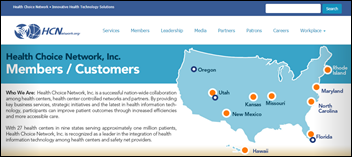 Health Choice Network selects population health management software and services from Wellcentive to enhance care management and quality reporting at its 46 health centers in 15 states.
---
Telemedicine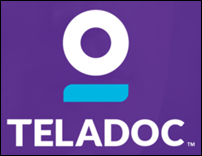 Teladoc facilitates 240,000 visits in the first quarter of 2016, a 61-percent jump over the 149,000 visits it saw during the same timeframe last year.
---
Government and Politics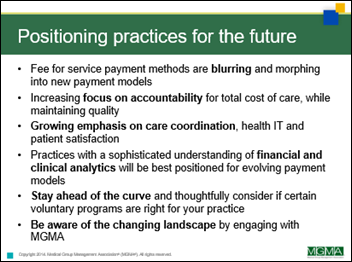 MGMA makes available a downloadable presentation, including presenter notes, outlining MACRA, what's known thus far about MIPS and alternative payment models, and what to expect as new Medicare payment rules are proposed in the coming weeks.
---
Other

Keeping up with the Joneses: Popular blogging platform WordPress announces it will automatically upgrade all custom domains hosted on WordPress.com to the HTTPS encryption protocol.
I'm willing to bet these aren't WordPress websites: The GAO identifies vulnerabilities in the health insurance websites of California, Kentucky, and Vermont that could offer hackers an easy way to obtain sensitive personal information about consumers. The vulnerabilities included a lack of encrypted passwords and servers, and improper use of filters to block hostile attempts to visit the website. The office wouldn't identify which state was responsible for which vulnerability. Kentucky's Kynect insurance exchange will be dismantled later this year due to skyrocketing costs.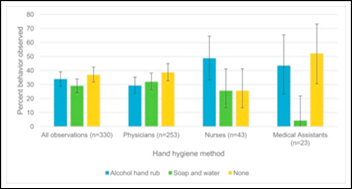 A study of 15 outpatient facilities reveals that staff fail to follow hand hygiene recommendations 37 percent of the time and safe injection practices 33 percent of the time. As one would expect, the authors conclude that, "These findings highlight the need for ongoing quality improvement initiatives regarding infection prevention policies and practices in outpatient settings."
---
Sponsor Updates
RTLS technology from Versus earns Cisco Compatible Extensions certification.
Intelligent Medical Objects will exhibit at HealthCon2016 April 10-13 in Lake Buena Vista, FL.
Blog Posts
---
Contacts
Jennifer,  Mr. H, Lorre, Dr. Jayne, Dr. Gregg, Lt. Dan
More news: HIStalk, HIStalk Connect.
Get HIStalk Practice updates.
Contact us online.
Become a sponsor.