Top News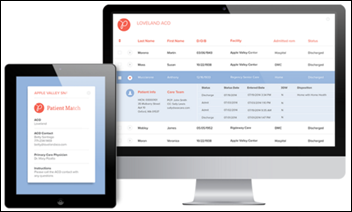 The State of Vermont signs a $1,008,500 contract with Boston-based PatientPing to help subsidize the company's real-time care notification technology for all in-state providers. The notification program, which shares care data through Vermont's HIE, pushes "pings" to providers any time their patients receive care at a facility within the national PatientPing community. ACOs OneCare Vermont and Community Health Accountable Care have already signed up. The news was received with much fanfare earlier today at the Blueprint for Health event in Burlington, though Vermont Medical Society EVP Paul Harrington did point out that the cost may be prohibitive for independent practices. The company will charge Vermont-based ACOs $75,000, hospitals $40,000, post-acute care providers $12,000, and other providers (presumably independent MDs) $5,000 annually.
---
HIStalk Practice Announcements and Requests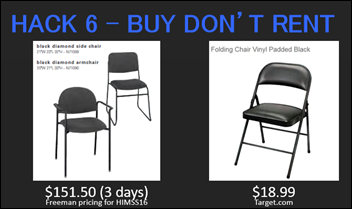 I had the opportunity to sit in on a very entertaining presentation on tradeshow hacks at last week's Health IT Marketing & PR Conference. Presenter and Stericycle Marketing Director Colin Hung has tremendous event marketing experience, and, given that their subsidiary's booth was next to ours at HIMSS, I was secretly hoping he'd mention the smart move we made in having a cardboard cutout of Mr. H. Alas, he did not; but he did offer at least 20 clever ways to ensure more traffic at your booth. They're good tips to read through as we enter into the summer tradeshow lull (relative to the run-up to HIMSS, anyway).
---
Webinars
None scheduled in the coming weeks. Contact Lorre for webinar services. Past webinars are on our HIStalk webinars YouTube channel.
---
Announcements and Implementations

Compulink Business Systems develops an EHR and PM solution for audiology practices.
Payspan develops a suite of patient financial engagement tools, giving physicians the ability to assess a patient's up-front costs and to offer multiple payment options.
EClinicalWorks joins the National Patient Safety Foundation's Patient Safety Coalition.
---
People

Patrice Pash, RN (Urgent Care Integrated Network) joins DocuTap as director of consulting services.
---
Acquisitions, Funding, Business, and Stock

Livongo Health raises $44.5 million in a Series C financing round with participation from new and returning investors. The company, which has developed a diabetes management platform for employers, payers, and providers, will use the funding to launch new products and expand into new markets.

Predictive analytics technology vendor MediQuire secures a Series A round of undisclosed financing led by FCA Venture Partners. The New York City-based company will use the capital to add staff and further develop its data analytics tools for underserved patient populations.

Y Combinator graduate Weave expands from its dental office roots with the launch of patient communication software for optometrists.
---
Telemedicine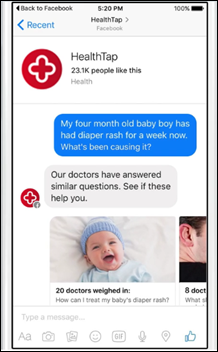 Users of Facebook's Messenger app can now submit their healthcare questions to HealthTap free of charge. The Silicon Valley–based company is the first in healthcare to offer its services via the social media platform.
---
Research and Innovation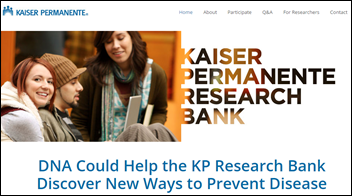 Kaiser Permanente recruits members to participate in its new Research Bank, which will offer disease-prevention researchers access to member EHRs after they donate a small sample of blood. KP aims to collect data from half a million members across its seven regions, making it one of the largest collections of environmental, genetic, and health data.
---
Other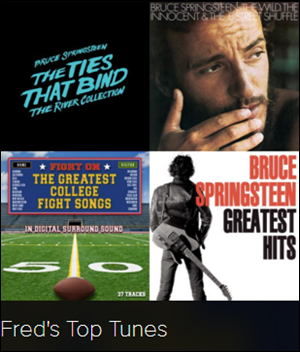 Spotify releases the playlists of some of your favorite legislators. Of the 20 government officials, Rep. Fred Upton (R-MI) of 21st Century Cures Act fame is the only one with a direct connection to healthcare technology legislation. He seems to be quite the Springsteen fan.
---
Contacts
Jennifer,  Mr. H, Lorre, Dr. Jayne, Dr. Gregg, Lt. Dan
More news: HIStalk, HIStalk Connect.
Get HIStalk Practice updates.
Contact us online.
Become a sponsor.