Top News
CVS MinuteClinic partners with American Well to offer its Ohio-based patients access to Cleveland Clinic physicians via a new Express Care Online program. Cleveland Clinic Medical Director of Distance Health Peter Rasmussen, MD believes the three-way partnership is a logical extension of the clinic's mission: "Our long-term view of telehealth is that it's not only a new, welcome service that we can offer our existing patients, but it's a way for Cleveland Clinic to extend our reach and serve more people who need help. We believe that it is important to remove barriers to great care like time, travel and distance, and we're making that possible through this partnership in Ohio."
---
Webinars
None scheduled in the coming weeks. Contact Lorre for webinar services. Past webinars are on our HIStalk webinars YouTube channel.
---
Announcements and Implementations

Navicure develops Navicure Perform, an analytics solution that helps providers identify and rectify cash-flow bottlenecks from within the company's claims management software.

Ogden Clinic (UT) collocates its IT equipment at two ViaWest datacenters. The multispecialty group practice will also take advantage of ViaWest's HIPAA Compliance services.
---
Acquisitions, Funding, Business, and Stock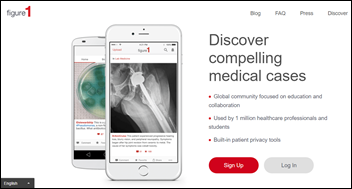 Physician use of Toronto-based Figure 1's app passes the 1 million mark. Medical images on the app, which has been compared to an Instagram-like clinical decision support tool, have been viewed 1.5 billion times. Figure 1 has raised nearly $11 million since it was founded three years ago, and counts two-thirds of North American medical students among its user base.
---
Telemedicine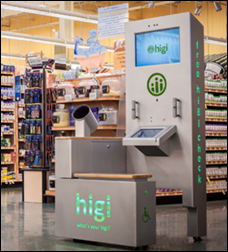 Social services nonprofit Impower (FL) partners with health kiosk company Higi to give its Medicaid patients the ability to wirelessly send biometric and activity data to Impower physicians in real time at no charge.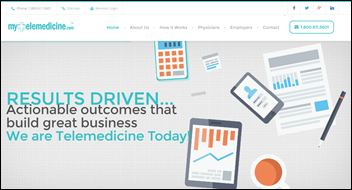 MyTelemedicine.com develops an Advanced API, giving physicians the ability to integrate virtual visits into their organization's applications.
---
Government and Politics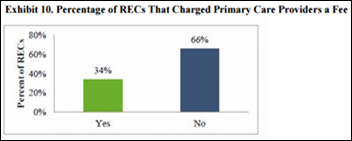 ONC releases a whopper of a report on the REC program, highlighting the fact that nearly 70 percent of EPs who received Meaningful Use incentive payments under Stage 1 were assisted by a REC, compared to just 12 percent of those that didn't work with a REC.
---
Other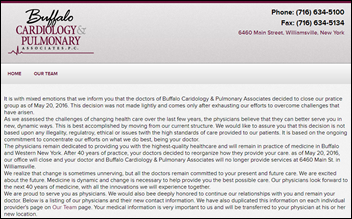 Buffalo Cardiology & Pulmonary Associates (NY) closes its doors after 40 years due to declining reimbursement rates; cost-inducing regulations; and the ACA-induced trend of private practice consolidation, acquisition, or closure. BC&PA Administrator Gina Gray explained the reasoning for the closure in a letter to patients and partners:
"When BC&PA formed in the mid-'70s, the large private practice model for physician specialists made sense. But it no longer does. We are in the midst of a new era of health care that forces specialists to link in practice with primary-care physicians, either employed by a hospital system, or at extremely large conglomerations of integrated care. This change in practice model allows the doctors to be "physicians first," caring for patients. We no longer have to handle a building, lease equipment, meet payroll, manage employees or administer human resources. We wish to sincerely thank everyone involved with Buffalo Cardiology & Pulmonary Associates over the years. We've come to think of ourselves as a family, and like any family, growth and aging leads to new directions and opportunities."
---
Sponsor Updates
Healthwise will exhibit at the Cerner Southeast Regional User Group Meeting April 20-22 in Charlotte, NC.
Blog Posts
---
Contacts
Jennifer,  Mr. H, Lorre, Dr. Jayne, Dr. Gregg
More news: HIStalk, HIStalk Connect.
Get HIStalk Practice updates.
Contact us online.
Become a sponsor.