Top News
AMA launches the Healthier Nation Innovation Challenge to encourage physicians, residents, and medical students to come up with game-changing ideas that use technology in the areas of education; helping people live healthier, longer lives; and improving physician practices. AMA will award prizes of up to $50,000 to help move the ideas from concept to reality. Submissions are due May 16.
---
Webinars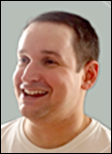 April 26 (Tuesday) 1:00 ET. "Provider-Led Care Management: Trends and Opportunities in a Growing Market." Sponsored by HIStalk. Presenter: Matthew Guldin, analyst, Chilmark Research. This webinar will provide a brief overview and direction of the provider-led care management market. It will identify the types of vendors in this market, their current and longer-term challenges, product capabilities, partnership activity, and market dynamics that influence adoption. It will conclude with an overview of key factors for vendors and solutions moving forward.
Contact Lorre for webinar services. Past webinars are on our HIStalk webinars YouTube channel.
---
Announcements and Implementations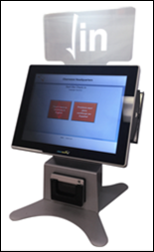 Allscripts integrates ClearWave's patient check-in kiosk into its PM platform after certifying the tool through its developer program.

MiraMed Global Services makes available a Qualified Clinical Data Registry through its Anesthesia Business Consultants subsidiary. The registry will help anesthesia and pain-management practices report performance data to CMS.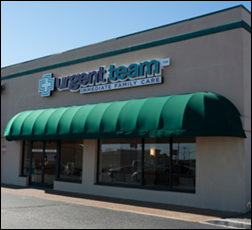 Nashville, TN-based Urgent Team implements DocuTap's EHR, PM, and billing software across its 21 urgent and family care centers in the Southeast.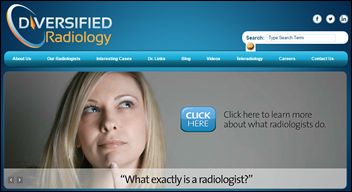 Diversified Radiology of Colorado signs on with Zotec Partners for RCM services and analytical tools via its Medical Administrative Professionals managed services organization.
---
Acquisitions, Funding, Business, and Stock

Madison, WI-based startup EnsoData raises $550,000 in a round led by venture capital fund Health X Ventures. The company's flagship product, EnsoSleep, automates sleep study scoring for sleep clinics.
---
People

Jennifer "Jenna" Geiger (Accenture) joins Alignment Healthcare as COO.
---
Government and Politics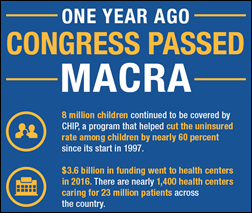 Happy birthday MACRA! CMS Acting Administrator Andy Slavitt commemorates the act's one-year anniversary, pointing out that one of its most significant changes has been working to pay physicians based on quality rather than volume.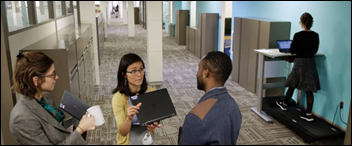 ABC News digs into the "arcane" work of the six year-old Center for Medicare & Medicaid Innovation, focusing on some of its more high-profile programs to date including the brand-new Comprehensive Primary Care Plus program. Hoangmai "Mai" Pham, MD director of the center's seamless care models group, has the enviable task of helping physician practices transition to value-based care models like ACOs. "You have to build up a lot of trust," she explains, adding that giving physicians access to Medicare data has gone a long way towards helping that relationship.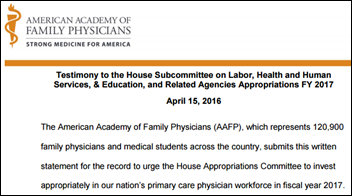 AAFP urges the House Appropriations Committee to restore AHRQ's budget to its 2015 level of $364 million to support research vital to primary care. "Without AHRQ research," the academy posits, "too little is known about appropriate care for real patients in primary care practices. More attention and research need to be directed to patients with more than one mental or physical health condition." AHRQ's budget, once thought to be entirely on the chopping block, was pared back to $334 million for 2016.
---
Telemedicine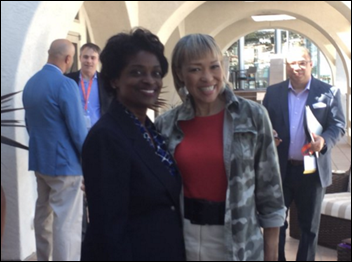 FCC Commissioner Mignon Clyburn keynotes the California Telehealth Network's annual conference in San Diego, focusing on the commission's work to decrease the digital healthcare divide and increase broadband access across the country. She highlighted the FCC's Connect2Health Task Force and its efforts to develop a nationwide mapping tool that will integrate broadband and health data, down to the county level.
---
Other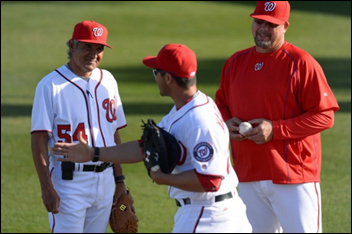 The Washington Nationals win Fitbit's Step Up to the Plate Challenge, which pitted seven Major League Baseball teams plus the commissioner's office against each other during spring training. Minor league Nationals outfield/baserunning coordinator Gary Thurman logged one million steps alone.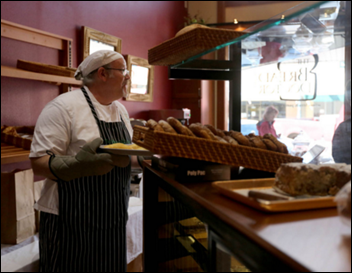 The local paper profiles Ezdan Fluckiger, MD a former family physician who now toils in both the local hospital ER and at The Bread Doctor, the artisanal bakery he started with his family in Wyoming a little less than a year ago. Born out of a desire to create a long-term job opportunity for Eleanor, his teenage daughter with Down syndrome, Fluckiger also sees it as a nice foil to his typically stressful time in the ER. "(The bakery) is really fun," he says. "It's just positive. It's like dispensing bread love all day long. People don't come to the bakery to be mad. They come to the bakery to get something yummy."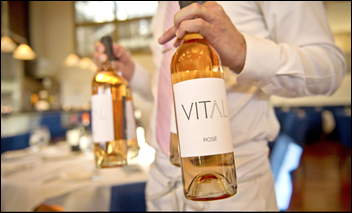 Now that you're hungry, how about a little vino? Vital Wines gives back nearly all of its profits to SOS Health Services, a free clinic for the uninsured and underserved in College Place, WA. Wine industry veteran Ashley Trout spearheaded getting Vital Wines off the ground in order to better support the clinic, which serves a patient population largely made up of seasonal vineyard workers who speak English as a second language, if at all. She points out that, "It's clearly not a problem 30,000 of us are going to solve in Walla Walla for the whole country. But if you can't get something done in a small community, where can you?"
---
Sponsor Updates
Blog Posts
---
Contacts
Jennifer,  Mr. H, Lorre, Dr. Jayne, Dr. Gregg
More news: HIStalk, HIStalk Connect.
Get HIStalk Practice updates.
Contact us online.
Become a sponsor.