Top News
ONC reports to Congress on the feasibility of improving healthcare IT comparison and selection tools, highlighting four areas (targeted technical assistance, improved awareness, data collection and sharing, and increased collaboration) where public and private sectors have room for improvement, especially when it comes to helping smaller healthcare organizations with fewer resources make HIT purchasing decisions.
---
Webinars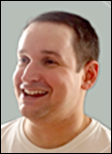 April 26 (Tuesday) 1:00 ET. "Provider-Led Care Management: Trends and Opportunities in a Growing Market." Sponsored by HIStalk. Presenter: Matthew Guldin, analyst, Chilmark Research. This webinar will provide a brief overview and direction of the provider-led care management market. It will identify the types of vendors in this market, their current and longer-term challenges, product capabilities, partnership activity, and market dynamics that influence adoption. It will conclude with an overview of key factors for vendors and solutions moving forward.
Contact Lorre for webinar services. Past webinars are on our HIStalk webinars YouTube channel.
---
Announcements and Implementations
Everseat offers users the ability to schedule a ride with Lyft through its doctor appointment scheduling app.
---
People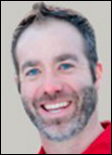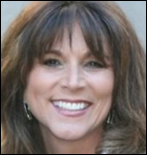 HealthLoop names Harry Kirschner (The Advisory Board) chief revenue officer and Beverly Miner (Allscripts) chief marketing and business development officer.
---
Telemedicine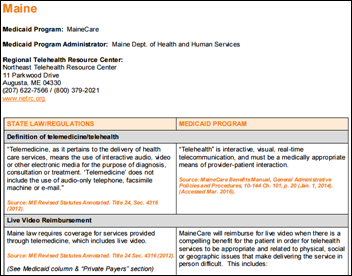 The Center for Connected Health Policy publishes a 236-page update on the state of telemedicine and Medicaid programs across the country. All but three states – Massachusetts, Rhode Island, and Utah – have some form of reimbursement in place. Live video is the predominant method of telemedicine and subsequent reimbursement, followed by store-and-forward services, and remote patient monitoring.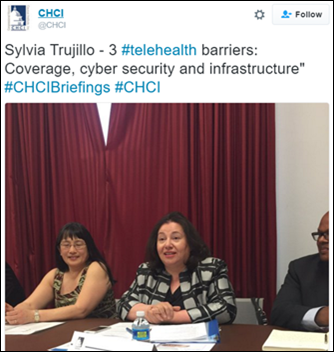 The Congressional Hispanic Caucus Institute hosts a briefing on the power of telemedicine as part of series of health briefings on Capitol Hill. AMA Senior Washington Counsel Sylvia Trujillo highlighted barriers, while ATA Chief Policy Officer Gary Capistrant stressed the alternative care delivery model's ability to reach underserved patients.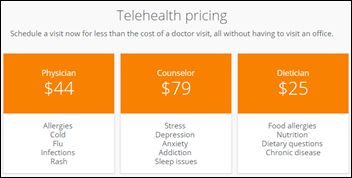 Online retail healthcare marketplace SingleCare officially launches in Pittsburgh. The member-based website, which offers pharmacy and appointment-booking services and price-comparison tools, has added telemedicine visits through a new partnership with American Well.
---
Research and Innovation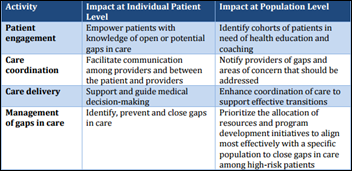 A new WEDI report outlines gaps in care and the data-exchange challenges that exacerbate them. Technical barriers include interoperability (of course), accuracy, completeness, provenance, timeliness, and transparency. The authors advocate for consensus on the development and standardization of quality measures and methodologies for data exchange between providers, patients, and payers.
---
Other

Good news for cord-cutters like me: Amazon will offer its video-streaming service as a stand-alone product for $8 a month, slightly cheaper than Hulu and Netflix, which will raises its rates by $2 next month. Amazon's videos were previously accessible only to members of Amazon Prime, which came with an annual price tag of $99. I'll have to compare the offerings of all three services and see which, if any, I should add or drop. My Netflix subscription, which I've had for years, has quite satisfactorily satisfied my binge-watching habits thus far. 
---
Sponsor Updates
Aprima will exhibit at the Boulder Valley Individual Practice Association meeting April 26 in Lafayette, CO.
EClinicalWorks will exhibit at the California MGMA 2016 Annual Conference April 22-23 in Sonoma.
Blog Posts
---
Contacts
Jennifer,  Mr. H, Lorre, Dr. Jayne, Dr. Gregg
More news: HIStalk, HIStalk Connect.
Get HIStalk Practice updates.
Contact us online.
Become a sponsor.