Top News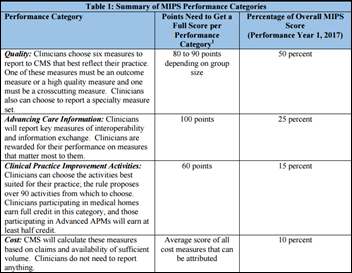 HHS takes its first steps in implementing certain parts of MACRA by releasing a proposed rule that would streamline Medicare payments to physician offices, essentially replacing Meaningful Use. Physicians can participate in the Quality Payment Program via two options – the Merit-based Incentive Payment System (MIPS) or Advanced Alternative Payment Models, which includes the new Comprehensive Primary Care Plus and Next Generation ACO models. CMS expects most Medicare physicians to initially participate via MIPS, which offers more reporting flexibility than MU and bases first-year payments on the scoring of quality, interoperability (touted as "Advancing Care Information"), clinical practice improvement, and cost. HHS will accept comments on the rule through June 26. If finalized, the program will begin in 2017.
---
Webinars
May 5 (Thursday) 2:00 ET. "Reducing CAUTI and Improving Early Sepsis Detection Through Clinical Process Measurement." Sponsored by LogicStream. Presenters: Jen Biltoft, director of quality improvement, SCL Health; Marla Bare, EHR architect, SCL Health. This webinar will describe how SCL Health reduced catheter-associated urinary tract infections by 30 percent in just three months through clinical process measurement. The SCL Health presenters will also share their plans for applying a similar process to the early detection of sepsis.
Contact Lorre for webinar services. Past webinars are on our HIStalk webinars YouTube channel.
---
People

Ardy Arianpour (Pathway Genomics) joins Base Health as chief business officer.
---
Government and Politics

Vice President Joe Biden joins the speaker lineup of Health Datapalooza, happening May 8-11 in Washington, DC. He'll speak for a brief 30 minutes, presumably on his Cancer Moonshot Initiative. Keynoters include HHS Secretary Sylvia Burwell, Israel Ministry of Health Director General Moshe Bar Siman Tov, and CMS Acting Administrator Andy Slavitt, who has an even shorter 20-minute timeslot.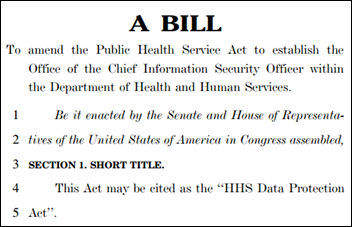 Legislators from both sides of the aisle introduce the HHS Data Protection Act, which, among other things, calls for the appointment of a CISO on October 1. )I'm surprised they didn't use the more headline-grabbing job title of "Cybersecurity Czar.") The bill comes in response to a House Energy and Commerce Committee report that found that hackers had breached at least five HHS divisions over the last three years, among deficiencies.
---
Telemedicine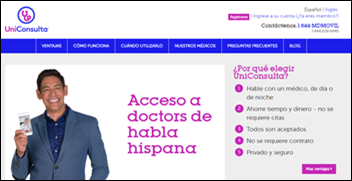 UniVision partners with Careington International to launch UniConsulta in 12 states. The Spanish-language health and wellness telemedicine service offers a bevy of member benefits for $50 a month, including up to five consults per month and unlimited access to UniConsulta clinicians via email.
---
Other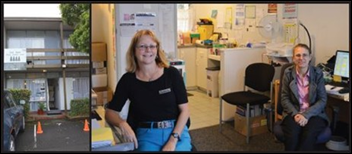 Four Kauri Family Medical Centre in Australia takes temporary shelter in a local motel after a fire forced it to relocate last summer. The practice currently occupies six rooms on the bottom floor of the motel – the largest for the waiting room, one room for the nurses, one break room, and three consult rooms. Practice staff, who expect to move into their new location this fall, say the biggest plus has been the convenient parking.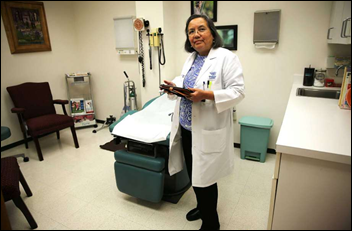 The Houston Chronicle echoes a familiar refrain: PCPs are overwhelmed by long hours, not enough staff, lower reimbursements, and deteriorating physician-patient relationships thanks to escalating technology burdens. "The key word right now is efficiency," says independent physician Elizabeth Torres. "But do you want someone who is going to listen to you and take care of you, or do you want someone who will be efficient? I may not be doing financially the best that I can do, but I am able to pay my bills, I'm happy with how I take care of the patients, and that to me is the important part."
---
Sponsor Updates
Aprima will exhibit at the American College of Physicians Internal Medicine Meeting May 5-7 in Washington, DC.
EClinicalWorks will exhibit at the American College of Physicians Internal Medicine Meeting May 5-7 in Washington, DC.
Healthwise will exhibit at the ZeOmega Client Conference May 2-4 in Plano, TX.
Blog Posts
---
Contacts
Jennifer,  Mr. H, Lorre, Dr. Jayne, Dr. Gregg
More news: HIStalk, HIStalk Connect.
Get HIStalk Practice updates.
Contact us online.
Become a sponsor.