Top News
RCM vendor Keizer Solutions acquires EHR and PM technology vendor Colonial Valley Software for an undisclosed sum.
---
HIStalk Practice Announcements and Requests
The latest HIStalk poll asks, Would you recommend the hospital or medical practice where you had your most recent medical experience as a patient? I can't help but weigh in with an experience I'm sure I'm not the first to have. My last experience took place at a family practice recently acquired by a large health system, meaning that billing is now handled offsite at the corporate office, and that clinical staff are that much more removed from the pricing of their services. My visit, which was my first at the practice, met my expectations in that my physician took the time to listen to my concerns with a sympathetic ear with no keyboard-entry distractions. I felt that I had her full attention for the time it took me to share my concerns. I didn't feel rushed. Blood work was conducted just down the hall in an efficient manner, and I received the results via the patient portal maybe a day later. The rub came when the bill arrived. The cost was, in my opinion, exorbitant, and hadn't been billed through my insurance, which the front-office staff was unfamiliar with. I called the main billing office to ask for an itemized bill, which I never received. Like so many patients, I let the bill languish for a few weeks before ultimately paying the whole thing just so I could put the episode behind me. In taking the poll, I'd have to say that I'd recommend the physician, but not the practice. I fortunately don't go to the doctor often. When next I do, I'll likely search out that diamond in the healthcare rough – the still-independent physician who isn't tethered to the billing bureaucracy of its hospital overlord. You can share your story via the poll here.
---
Webinars
None scheduled soon. Contact Lorre for webinar services. Past webinars are on our HIStalk webinars YouTube channel.
---
Acquisitions, Funding, Business, and Stock

Santa Monica, CA-based PatientPop secures a $20 million Series A round of financing led by Toba Capital, which brings its total funding to $33.3 million. The startup will use the new funding to further develop its practice growth software, which offers patient acquisition, retention, reputation, and business insight tools.
---
Announcements and Implementations

PokitDok makes available three new APIs – Pharmacy Plan, Pharmacy Formulary, and In-Network Pharmacy – to give physicians and developers better insight into pharmacy benefits and eligibility.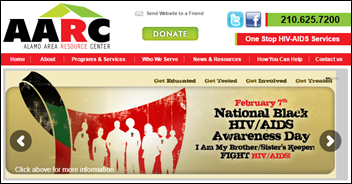 The Alamo Area Resource Center (TX) selects ClientTrack case management, EHR, and billing technology from Eccovia Solutions to help manage its new outpatient clinic and growing mental health program.
Dominion Pathology Associates implements RCM services from McKesson Business Performance Services at its 10-physician group serving Carilion Clinic facilities in Western Virginia.
---
People

Valita Fredland (IU Health) joins the Indiana HIE as vice president, general counsel and privacy officer.

Glen Prasser (Beacon Orthopaedics & Sports Medicine) joins the Independent Physicians Collaborative as executive director. Founded with help from Prasser in 2015, IPC now represents of 21 independent physician groups in Cincinnati.
---
Telemedicine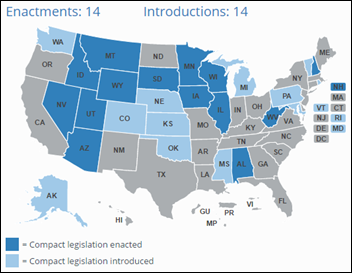 Arizona and New Hampshire adopt the Interstate Medical Licensure Compact, bringing the total number of states looking to expedite medical licensure to 14.
The American Academy of Sleep Medicine adds a self-pay feature to its telemedicine platform for sleep medicine physicians and sleep centers.
---
Research and Innovation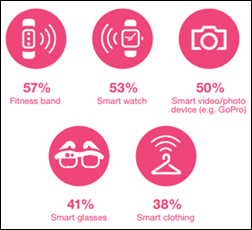 New research emphasizes what many healthcare insiders already know: Consumers keep buying wearables, yet do not find value or cannot easily incorporate them into their healthcare. An online PwC survey of over 1,000 consumers finds that nearly half own a wearable device (smartphones included), and 36 percent of those own more than one. Yet a separate, smaller Accenture study finds that nearly half of its respondents who use digital health tools like wearables do not integrate data from these tools into their care. Just 32 percent of those surveyed say data collected from their mobile and Web-based apps is automatically shared with their provider. Perhaps the data integration issue really boils down to whether or not physicians want to be responsible for receiving and acting upon all that data.
---
Government and Politics
CMS, responding to small medical practice concerns about MACRA, publishes a fact sheet and reminds that it will accept comments about the proposed legislation through June 27.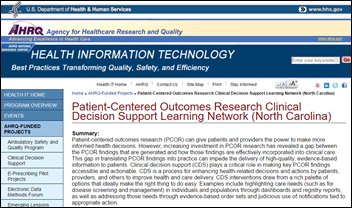 AHRQ offers a Patient-centered Outcomes Research Clinical Decision Support Learning Network grant to researchers looking to better understand how to add comparative-effectiveness research into practice via decision support software.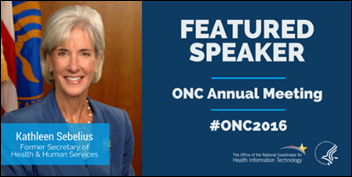 ONC announces that former HHS Secretary Kathleen Sebelius will keynote its annual meeting May 31-June 2 in Washington, DC.
---
Other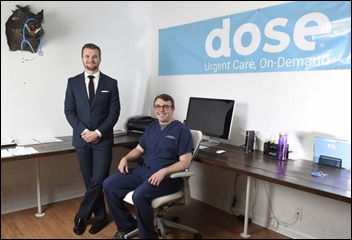 The local paper looks at Dose, a Nashville-based startup that is finding a niche providing on-demand urgent care house calls. The 11-employee company, which launched last year, charges $99 for an exam, diagnosis, and treatment, and is looking to partner with employers and health systems that want to up their access game.
---
Contacts
Jennifer,  Mr. H, Lorre, Dr. Jayne, Dr. Gregg
More news: HIStalk, HIStalk Connect.
Get HIStalk Practice updates.
Contact us online.
Become a sponsor.