Top News
CareFirst BlueCross BlueShield awards up to $3 million to 10 healthcare organizations working to expand access to care via telemedicine in underserved communities. Based in Maryland, Virginia, and Washington, DC, the organizations include:
The Medical Society of Northern Virginia Foundation, which will use $250,000 to add volunteer specialists at its safety net centers.
Queen Anne's County Dept. of Health (MD), which will use $400,000 to implement a Mobile Integrated Community Telemedicine Health Program.
Mosaic Community Services (MD), which will use $501,590 to increase access to behavioral health services and improve care coordination.
Total Health Care, which will use $245,046 to offer primary care telemedicine solutions for patients suffering from diabetes and hypertension.
---
Webinars
None scheduled in the coming weeks. Contact Lorre for webinar services. Past webinars are on our HIStalk webinars YouTube channel.
---
Announcements and Implementations

Primrose Healthcare develops an app for hepatitis C patients to help them overcome alcohol addiction. The app, developed with expertise from alcohol addiction program creator Here and Now Systems, features goal setting, alerts, coaching, and shareable progress reports.

Compulink Business Systems debuts a new EHR for gastroenterologists that features a single tab exam layout for improved workflow.
---
People

Gary Christian (Contact At Once!) joins Reach Health as COO.

Angela Hickman (Culbert Healthcare Solutions) joins MiraMed Global Services as vice president RA-HCC program strategy and business development.


CellTrak Technologies names Heidi Ewell (Truven Health Analytics) vice president, provider sales, North America; and Lynn Zimmerman (Sweas Consulting) director of marketing.
---
Government and Politics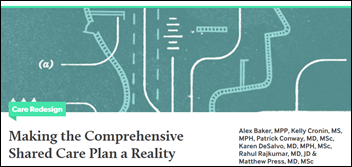 National Coordinator for Health IT Karen DeSalvo, MD and several ONC and CMS colleagues co-author an article outlining the progress made in developing and utilizing comprehensive shared care plans, which emphasize the use of health IT to help clinicians collaborate in addressing a patient's needs across care settings and time. New York City-based physician practices are singled out for their use of local HIEs to share and retrieve care plans as part of a DSRIP pilot program.
---
Other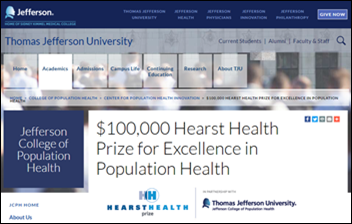 Hearst Health and the Jefferson School of Population Health of Thomas Jefferson University accept entries for the second annual Hearst Health Prize for Excellence in Population Health. Judges will evaluate implemented projects that demonstrate improved outcomes. Submissions for the $100,000 prize are due August 26.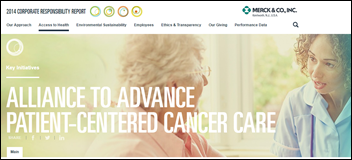 The Merck Foundation launches the Alliance to Advance Patient-Centered Cancer Care that will support programs working to improve access to patient-centered care and reduce disparities in cancer care in underserved communities. Nonprofits may apply for an Alliance grant to help set up cancer-care programs that improve care coordination, outcomes, and patient-provider communications. The foundation plans to support the alliance with up to $15 million over five years. Letters of intent are due June 30.
Surely this has implications for healthcare: British financial software vendor Intelligent Environments develops a wristband that shocks users if their spending gets out of hand. Users can connect their credit cards or bank accounts to their Pavlok wristband and set a spending limit that, if surpassed, will induce an electric shock of up to 340 volts. The company, which bills itself as the first IoT bank, has also created software that connects a user's bank account to their Nest thermostat: When spending gets out of control, the thermostat automatically lowers by a certain number of degrees.
Vince and Elise from HIS Professionals
post
their Physician Practice Vendor Review, which highlights the "diversity of the market." As Vince points out, "Physicians are independent and entrepreneurial thinkers – less inclined to buy mainstream, costly products." A third of the 2014 EP attestations by vendor are attributed to companies "Other" than the big(gish) 10.
---
Contacts
Jennifer,  Mr. H, Lorre, Dr. Jayne, Dr. Gregg
More news: HIStalk, HIStalk Connect.
Get HIStalk Practice updates.
Contact us online.
Become a sponsor.