Top News
ONC makes good on provisions in the 2015 Edition Final Rule that call for increased transparency around certified health IT products. The office has upgraded its online certified health IT product list and launched a corresponding website that brings together transparency, performance, and corrective action plan information for each product.
---
HIStalk Practice Announcements and Requests
Thanks to PerfectServe for supporting HIStalk Practice. Click the logo above for more information. Email Lorre if your company is interested in benefiting from HIStalk Practice sponsorship.
---
Webinars


June 28 (Tuesday) 2:00 ET. "Your Call Is Very Important." Sponsored by West Healthcare Practice. Presenters: Cyndy Orrys, contact center director, Henry Ford Health System; Brian Cooper, SVP, West Interactive. The contact center is a key hub of patient engagement and a strategic lever for driving competitive advantage. Cyndy will share how her organization's call center is using technologies and approaches that create effortless patient experiences in connecting them to the right information or resource. Brian will describe five key characteristics of a modern call center and suggest how to get started.
Contact Lorre for webinar services. Past webinars are on our HIStalk webinars YouTube channel.
---
Announcements and Implementations

MedAxiom and Magellan Health partner to offer accountable care services to cardiovascular physician groups looking to transition to value-based care models.
Bizmatics adds patient and telemedicine-friendly payment technology from Integrity Payment Systems to its PrognoCis EHR.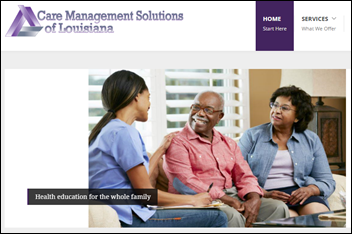 Care Management Solutions of Louisiana and telemedicine partner Advance Telehealth Consulting Solutions select population health management software from EQHealth Solutions to help support their chronic care management program.
---
People

Kraig Brown (Consolo Services Group) joins Office Practicum as chief revenue officer.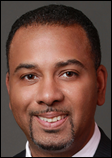 The Little Clinic promotes Navy veteran Marc Watkins, MD to CMO.
---
Government and Politics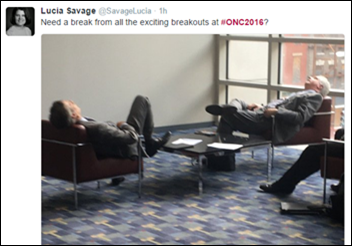 ONC's annual meeting continues …
---
Other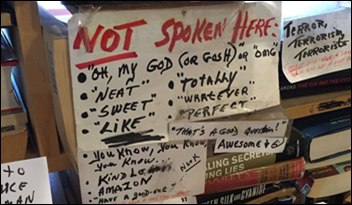 I think this story is apropos for HIStalk readers, especially given Mr. H's efforts to regularly list his linguistic pet peeves: Capitol Hill Books owner Jim Toole presents patrons with a "Not Spoken Here" list of words and phrases not to be voiced in the store. Toole explains that, "I hear 'Perfect,' I hear 'Like, like, like, like,' and I hear 'Awesome' every 32 seconds and it was causing me to have brain damage. So I try to ask people when they're here to use one of the 30,000 words in the thesaurus other than, 'Perfect! Awesome! Oh my God!' When you're sitting here for 20 years and hear that limited amount of vocabulary that people seem to enjoy using, it really [causes] destruction of gray matter."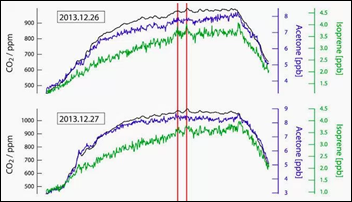 Scientists discover – after 108 screenings of 16 different movies – that the breath of theater-goers can reveal the type of movie they're watching. Heightened levels of isoprene, which has ties to the body's fight-or-flight instinct, were consistently seen during action movies, while suspenseful films were linked to high levels of methanol, acetaldehyde, 2-furanone, and butadiene. Romantic films didn't elicit any noticeable chemical correspondence, which makes me wonder if they'll waste more money with further scientific study of The Notebook.
---
Contacts
Jennifer,  Mr. H, Lorre, Dr. Jayne, Dr. Gregg
More news: HIStalk, HIStalk Connect.
Get HIStalk Practice updates.
Contact us online.
Become a sponsor.