Top News
Xerox launches Virtual Health Solutions, a new service line that will offer providers telemedicine consulting, interface design and development, and virtual clinic services. The company will no doubt apply lessons learned during its relationship with the now-defunct HealthSpot, which filed for bankruptcy early this year. The company's move into telemedicine isn't surprising and makes good on Xerox Chief Innovation Officer of Commercial Healthcare Tamara StClaire's new-year prediction that the company would remain committed to supplying telemedicine services powered by Xerox infrastructure.
---
Webinars


June 28 (Tuesday) 2:00 ET. "Your Call Is Very Important." Sponsored by West Healthcare Practice. Presenters: Cyndy Orrys, contact center director, Henry Ford Health System; Brian Cooper, SVP, West Interactive. The contact center is a key hub of patient engagement and a strategic lever for driving competitive advantage. Cyndy will share how her organization's call center is using technologies and approaches that create effortless patient experiences in connecting them to the right information or resource. Brian will describe five key characteristics of a modern call center and suggest how to get started.
Contact Lorre for webinar services. Past webinars are on our HIStalk webinars YouTube channel.
---
Announcements and Implementations
Secure messaging startup OhMD releases a free version of its messaging app for physicians. The company, a graduate of the Blueprint Health Accelerator, offers a subscription version with more bells and whistles including EHR integration.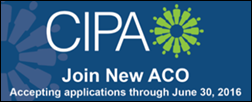 The Consortium of Independent Physician Association, a network of 1,200 physicians managed by Medical Advantage Group, forms CIPA ACO for physicians in Michigan and Ohio. The new ACO will apply to participate in the Medicare Shared Savings Program next year.
---
Telemedicine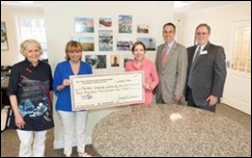 Martha's Vineyard Community Services (MA) will use a $4,500 donation from the local bank to fund telemedicine services at the agency's Island Counseling Center. MVCS Executive Director Julie Fay adds that the funding will help expand the center's psychiatric service capacity to reduce wait times for medication management.
Private-practice pediatricians in Delaware take to the local paper to voice their opposition to local hospitals offering pediatric telemedicine services. An excerpt: "Specifically, our patients' care is being sacrificed for the sake of convenience, and this phenomenon is being supported and encouraged by insurers, employers, Christiana Care Health System, and, most disappointingly, by Nemours/AI duPont Hospital for Children. This subtle but serious threat to our patients' health comes mainly in the forms of telemedicine and urgent care centers." While they make a good case for the value of in-person primary care, I can't help but wonder if their call to save the "pediatric medical home" has more to do with their bottom lines.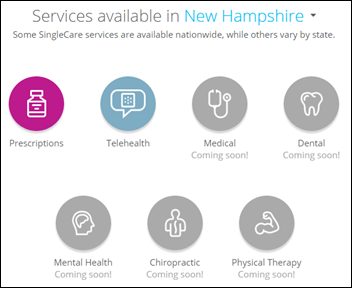 Online healthcare retail marketplace SingleCare rolls out American Well services to its members.
Telemedicine stakeholders in Texas (and their lobbyists) meet behind closed doors to discuss "modernizing [their] telemedicine statutes and reducing the regulatory footprint governing the provision of telemedicine services," according to an email obtained by The Texas Tribune. The meeting is part of an overall plan on the part of competitors to reach a compromise they can then present to the state legislature by the end of the summer – one that will hopefully ease the state's fairly restrictive telemedicine policies, which prohibit physicians from treating patients virtually without first establishing an in-person doctor/patient relationship.
---
Government and Politics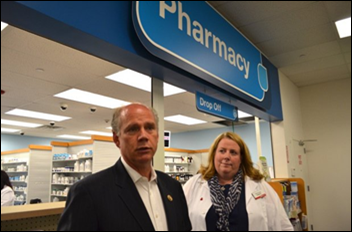 New York pharmacists and legislators applaud the state's fairly new I-STOP e-prescribing legislation and corresponding InterConnect program, which enables nearly 40 states states to share prescription information. "Our pharmacists do have to have a sometimes difficult conversation with the patient," says CVS pharmacist Kasey Gaeta. "[But] most of our prescriptions come in electronically now, which is in and of itself a great add. Between the I-STOP program, electronic prescribing and in combination with our prescribers, we find that most of those prescriptions never even get written now and we're able to keep excess prescriptions from going out there."
---
Research and Innovation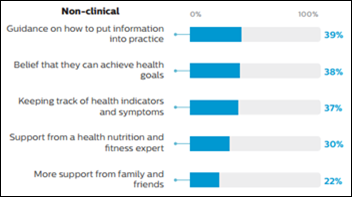 A Philips survey of 2,006 patients and 209 providers finds that patients have a higher level of confidence than their providers when it comes to managing their own care. Over 80 percent of patients believe they have the knowledge to do so, while 74 percent are confident they have the necessary tools. Only half as many providers feel patients have the requisite tools, and just 41 percent believe patients have sufficient knowledge. Perhaps more interesting is the revelation that only 24 percent of patients surveyed believe they have complete ownership of their health records, and 31 percent find it difficult to obtain their health information in a timely manner.
---
Sponsor Updates
Aprima will exhibit at Sleep 2016 June 13-15 in Denver.
Healthwise is honored with a 2016 When Work Works Award for its workplace strategies as part of the national When Work Works project.
The latest KLAS advisory report recognizes Nordic as a top performer.
Blog Posts
---
Contacts
Jennifer,  Mr. H, Lorre, Dr. Jayne, Dr. Gregg
More news: HIStalk, HIStalk Connect.
Get HIStalk Practice updates.
Contact us online.
Become a sponsor.