Top News
Emergency Care Specialists partners (though merge might be a better term) with Answer Health to form Answer Health Telemedicine, a Grand Rapids, MI-based joint venture that will combine the ECS MiDirectCare technology and expand it to include behavioral health, primary care, specialty care, and wellness programs. The collaboration will spur an August rebranding of the MiDirectCare product to Answer Health Care On Demand.
---
Webinars


June 28 (Tuesday) 2:00 ET. "Your Call Is Very Important." Sponsored by West Healthcare Practice. Presenters: Cyndy Orrys, contact center director, Henry Ford Health System; Brian Cooper, SVP, West Interactive. The contact center is a key hub of patient engagement and a strategic lever for driving competitive advantage. Cyndy will share how her organization's call center is using technologies and approaches that create effortless patient experiences in connecting them to the right information or resource. Brian will describe five key characteristics of a modern call center and suggest how to get started.
Contact Lorre for webinar services. Past webinars are on our HIStalk webinars YouTube channel.
---
People

The AMA inaugurates orthopedic hand surgeon Andrew Gurman, MD as its 171st president.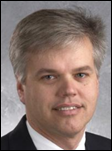 Former Amazon CFO Tom Szkutak joins the Athenahealth Board of Directors.
---
Announcements and Implementations
Keystone HIE connects to the PA Patient & Provider Network (P3N). Five additional health information organizations are expected to connect to P3N by the end of the summer.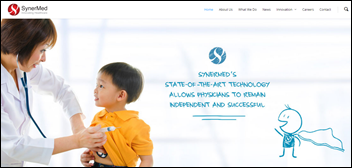 Government healthcare program services company SynerMed selects house call technology from MedZed for its Medi-Cal members.
---
Research and Innovation
A Peer60 report on payers finds that BCBS and Medicare are the ambulatory provider favorites by far, with UnitedHealthcare trailing the pack. Providers like payers that get them paid more quickly with minimal staff involvement, while their least-favorite attributes are time-wasting practices, denials, and poor customer service.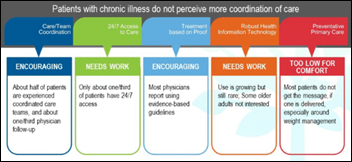 A Council of Accountable Physician Practices survey of 30,000 consumers and 626 physicians shows that half of patients are benefiting from coordinated care efforts, and that just one third have access to around-the-clock care outside of the ER. These statistics seem to directly correlate with the fact that only 20 to 30 percent of patients have used digital access tools like email or text reminders, and less than half have access to online health data.
---
Other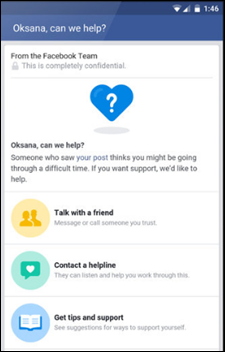 Facebook plans to offer users the ability to flag the posts of friends they deem suicidal or indicative of self-harm. The flags will then be reviewed by a trained Facebook team who will reach out to the person at risk with information on suicide prevention. Perhaps it's too Big Brotherish, but what if these flags could also trigger some sort of alert in the user's EHR or PHR? While a message from the Facebook suicide prevention team would no doubt be beneficial, outreach from the user's PCP or caregiver could truly get the ball rolling on mental health help.
---
Sponsor Updates
Blog Updates
---
Contacts
Jennifer,  Mr. H, Lorre, Dr. Jayne, Dr. Gregg
More news: HIStalk, HIStalk Connect.
Get HIStalk Practice updates.
Contact us online.
Become a sponsor.