Top News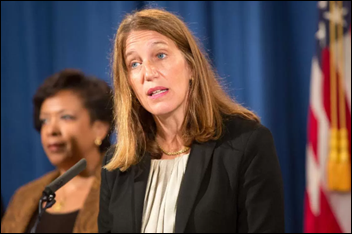 HHS Secretary Sylvia Burwell and Attorney General Loretta Lynch announce that 301 people have been arrested in a national crackdown on Medicare and Medicaid fraud. Sixty healthcare professionals – including 30 physicians – were taken in for falsely billing over $900 million for medically unnecessary services, or services that were never provided. The takedown is the largest in the nine-year history of the Medicare Fraud Strike Force, exceeding last year's 243 arrests accounting for $712 million.
---
Webinars
June 28 (Tuesday) 2:00 ET. "Your Call Is Very Important." Sponsored by West Healthcare Practice. Presenters: Cyndy Orrys, contact center director, Henry Ford Health System; Brian Cooper, SVP, West Interactive. The contact center is a key hub of patient engagement and a strategic lever for driving competitive advantage. Cyndy will share how her organization's call center is using technologies and approaches that create effortless patient experiences in connecting them to the right information or resource. Brian will describe five key characteristics of a modern call center and suggest how to get started.
Contact Lorre for webinar services. Past webinars are on our HIStalk webinars YouTube channel. Be sure to ask for her "Summer Doldrums Special" that we always run through Labor Day and you'll get a great deal.
---
Acquisitions, Funding, Business, and Stock

The Durham, NC-based Eye Care Leaders Group adds consulting services to its line of EHR and PM software solutions for ophthalmologists and optometrists.
---
People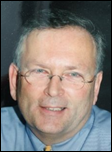 Brian Dillon joins OptimizeRx as senior vice president of product and strategy.
---
Telemedicine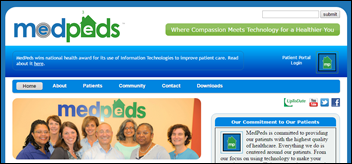 The Maryland Health Care Commission awards $115,000 to help fund telemedicine projects launching this month at private practices Gilchrist Greater Living and MedPeds. Gilchrist, a geriatric care practice, will use the funds to provide chronically ill patients with in-home telemedicine monitoring, while MedPeds will use the resources to launch around-the-clock telemedicine services. The programs will run through November 2017.
Louisiana lawmakers pass telemedicine-friendly legislation, no longer requiring physicians to conduct an initial in-person/in-state patient history or physical exam before engaging in a telemedicine encounter. The revised legislation also changes the state's definition of telemedicine to "interactive audio" without video if care standards are similar to those of an in-person visit.
---
Government and Politics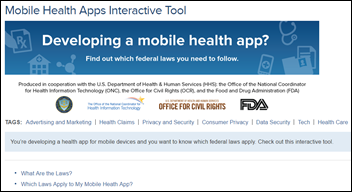 If you build it, they will come: ONC proudly announces that its Mobile Health Apps Interactive Tool has been viewed 12,000 times since launching in April. The interactive tool, built in collaboration with the FTC, FDA, and OCR helps app developers answer questions related to federal legal requirements.
We may no longer see federal employees standing in long taxi queues at HIMSS. Rumor has it a bipartisan Government Travel Modernization Act is being proposed that will allow government workers to take advantage of Uber and other ride-sharing services. I guess it's not all that surprising that bureaucracy favors more expensive, potentially slower modes of transportation over easy and cheaper access.
---
Other
Georgia public radio looks at the reasons behind physician burnout in the US, which has increased by 10 percent in the last five years. Family physicians in private practice are particularly feeling the squeeze thanks to increasing patient loads, declining reimbursements, burdensome payer paperwork, and, of course, EHRs. PCP Lisa Robins, MD who has been practicing for 20 years, has experienced her fair share of burnout. "I think that medicine is all encompassing," she explains. "It just takes up so much of your energy, your time, your whole self. It got to the point where there was nothing else in my life outside of medicine." Instead of leaving the profession entirely, Robin decided to cut back office hours and take more time for herself.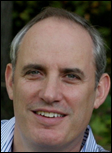 National Cyber Security Alliance Executive Director Michael Kaiser believes passwords will soon be a thing of the past thanks to advances in biometrics like multifactor authentication incorporating live facial recognition (Blink, and your phone will unlock). Google is already working on such security measures to grant users access to apps. "Let's work together to make passwords obsolete by embracing innovative techniques that increase our security," Kaiser suggests. "The future of cybersecurity doesn't need to be some deep dark secret code; it could simply be you." 
---
Sponsor Updates
E-MDs will host its annual User Conference & Symposium June 23-25 in Austin, TX.
HealthGrid will deliver patient education content from Healthwise via its patient engagement solution.
EClinicalWorks will exhibit at 2016 Optometry's Meeting June 30-July 2 in Boston.
Blog Posts
---
Contacts
Jennifer,  Mr. H, Lorre, Dr. Jayne, Dr. Gregg
More news: HIStalk, HIStalk Connect.
Get HIStalk Practice updates.
Contact us online.
Become a sponsor.