Top News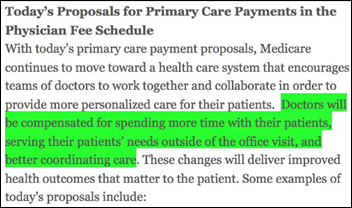 CMS proposes three changes to primary care payments in the Medicare physician fee schedule beginning next year:
Increasing payments for routine office visits for treating patients with mobility-related disabilities.
Increasing payments to geriatricians or family practice physicians.
Proposing to pay for care using the behavioral health Collaborative Care Model.
While the AMA seems to support the proposed changes, independent physicians may not see this in quite the same light. Several on Twitter have noted that, if passed, the reimbursement increases will do little to offset the costs of MU-related technology, which now almost have to include cybersecurity tools, plus assistance in understanding and following the seemingly constant release of proposed rules and new regulations. 
---
Webinars
July 13 (Wednesday) 1:00 ET. "Why Risk It? Readmissions Before They Happen." Sponsored by Medicity. Presenter: Adam Bell, RN, senior clinical consultant, Medicity. Readmissions generate a staggering $41.3 billion in additional hospital costs each year, and many occur for reasons that could have been avoided. Without a clear way to proactively identify admitted patients with the highest risk of readmission, hospitals face major revenue losses and CMS penalties. Join this webinar to discover how to unlock the potential of patient data with intelligence to predict which admitted patients are at high risk for readmission.
Contact Lorre for webinar services. Past webinars are on our HIStalk webinars YouTube channel. Ask Lorre about her "Summer Doldrums Special" sale.
---
Acquisitions, Funding, Business, and Stock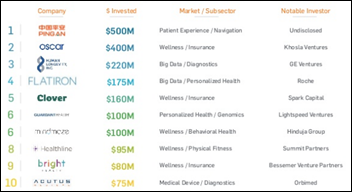 A StartUp Health mid-year report on digital health funding finds that 2016 is on track to rival 2014's $7 billion investment record. Just under $4 billion has been raised during the first half of the year, with patient/consumer experience and wellness taking the top two most active market spots thus far. Population health, which seemed to have such buzz last year (as evidenced by Evolent Health's IPO), has only managed to make it to number 10 thus far.
---
People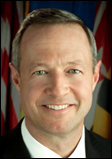 Former Governor of Maryland Martin O'Malley joins Amida Technology Solutions as an advisor. He will no doubt bring a wealth of knowledge to the open-source health data company, having overseen the 2009 establishment of Maryland's CRISP HIE during his tenure.
---
Telemedicine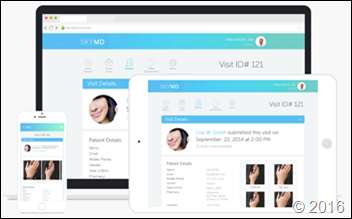 SkyMD formally launches its teledermatology service for physicians. The New York City-based company has signed 50 dermatologists since opening for business last fall.
---
Research and Innovation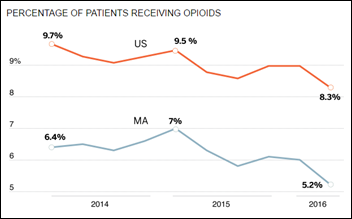 An Athenahealth analysis of the opioid prescribing habits of its customers finds that such prescriptions decreased by 25 percent since January 2015 – a figure nearly double the national average of 13 percent. The Boston Globe dug deeper into the prescribing rates in Massachusetts –  Athenahealth's home state, finding that patients receiving opioid prescriptions in the first three months of 2015 versus 2016 declined from 391,000 to 345,000, according to data from the state's prescription drug monitoring program. The data also showed that the number of patients who obtained prescriptions from more than three providers or pharmacies dropped from 781 to 484. Massachusetts Public Health Commissioner Monica Bharel, MD cautions that there's still work to be done: "It's too early to say this will continue to decline. It took a long time to get into the current situation we're in. It will take a while to get out of it."
---
Other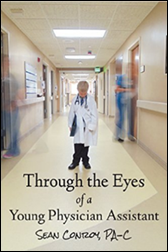 For your summer reading list: Nebraska native Sean Conroy pens what could be the first published account of life as a physician assistant. Conroy had trouble finding tomes that truly helped him to understand the life of a PA, settling instead for study guides, ethics books, histories, or specialty-specific books. He notes in the introduction that "I saw an area of literature not yet served: a first-person perspective on the early molding of PAs."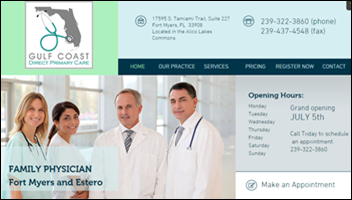 Rebekah Bernard, MD cites impending MACRA red tape (not to mention the length of the final rule) as her main reason for opening a direct primary care practice in Naples, FL this week. After working for a nonprofit clinic, hospital-affiliated physician group, and urgent care center, Bernard decided it was time to take back control. "I want to be my own boss," she says. "I'm really interested in helping working people."
---
Contacts
Jennifer,  Mr. H, Lorre, Dr. Jayne, Dr. Gregg
More news: HIStalk, HIStalk Connect.
Get HIStalk Practice updates.
Contact us online.
Become a sponsor.