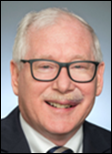 CentraForce promotes Stephen Newman, MD to chairman of the board.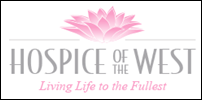 Hospice of the West (AZ) selects end-of-life population health management tools from Turn-Key Health to help it identify and better manage Medicare beneficiaries who may receive overly aggressive care.
Remote patient monitoring and engagement company AMC Health adds Glooko's diabetes management app to its CareConsole virtual care platform.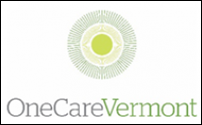 Vermont Information Technology Leaders will provide OneCare Vermont with population health data culled from the Vermont HIE, which it manages. The ACO will use the data to better manage the care of its 10,000 patients, plus meet wellness and patient satisfaction goals. VITL is facing a funding shortage due to a federal staffer who controls its purse strings being out on medical leave, and corresponding questions about its level of productivity. Vermont healthcare regulators have questioned the idea that "one person in a bureaucracy can stop a bureaucracy from doing its work."
Princeton, NJ-based ODH joins forces with the The White House Data-Driven Justice Initiative to implement its behavioral population health management solution across 67 city, county, and state governments. The Mentrics tool will help government and healthcare workers identify citizens with mental health and substance abuse disorders in need of intervention before likely incarceration.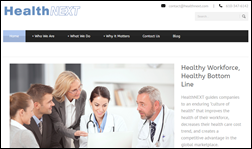 Telemedicine membership company HealthRight acquires employer population health management company HealthNext for an undisclosed sum.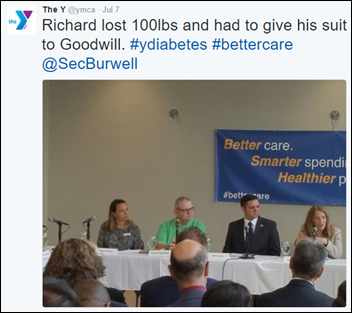 HHS Secretary Sylvia Burwell visits the Cleveland YMCA to tout the success of its diabetes prevention program and help announce a proposed CMS rule that would expand the program within Medicare, enabling such programs to receive Medicare reimbursements for their prevention efforts. Hot on the heels of her visit, the YMCA of the USA announced a partnership with Athenahealth that will to connect its diabetes prevention program to nearly 80,000 Athena users and their pre-diabetic patients. "Care is moving out of the hospital and into more accessible, convenient, and cost effective venues," Athenahealth CEO Jonathan Bush pointed out. "The YMCA's DPP is proof that community integrated health, delivered outside of traditional clinical settings, is highly effective in delivering strong health outcomes."

Epic pays homage to the Turtles in a cryptic teaser for a population health solution "Premiering in 2016."
ZeOmega announces that a multistate Managed Medicaid payer serving 5 million members has extended its contract for the company's Jiva population health management platform for another five years.
The Colorado Health Institute receives a $1.9 million grant from the Colorado Health Foundation to launch a two-year project that will aggregate clinical data from participating providers, identify intervention strategies for particular communities, and then measure the effectiveness of those efforts. The University of Colorado-Denver, Denver Health, CORHIO, Children's Hospital Colorado, Kaiser Permanente Colorado, and a handful of community clinics focused on low-income populations have signed on to participate. The initiative will be one of the first to use AHRQ's PopMedNet tool, which tracks data on critical population health indicators at a local level.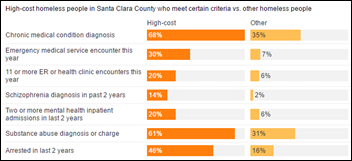 Santa Clara County staff develop the Silicon Valley Triage Tool, an algorithm that will help public health officials identify homeless citizens likely to use the most public services like ERs, hospitals, and jails. Those identified as being the biggest utilizers will likely be first in line for government-sponsored housing as part of the county's Destination:Home program.
---
Sponsor Updates
Aprima announces that its EHR/PM meets MACRA/MIPS requirements.
Blog Posts
---
Contacts
Jennifer,  Mr. H, Lorre, Dr. Jayne, Dr. Gregg
More news: HIStalk, HIStalk Connect.
Get HIStalk Practice updates.
Contact us online.
Become a sponsor.