Top News
HHS continues its HIPAA-awareness efforts with the release of a 32-page report highlighting the privacy and security gaps that have surfaced between HIPAA-covered entities and non-covered entities thanks to the proliferation of social media platforms, apps, and wearables. It allocates quite a bit of ink to addressing the opaque (not to mention hard to find) privacy policies and notices that consumer-facing companies typically use, as well as an industry-wide lack of encryption.
---
Webinars
None scheduled in the next few weeks. Contact Lorre for webinar services. Past webinars are on our HIStalk webinars YouTube channel.
---
Acquisitions, Funding, Business, and Stock
Rock Health's mid-year review of digital health funding should give entrepreneurs cause to rejoice: Over $2 billion in venture funding has been spent in the first half of this year; a figure in keeping, but not surpassing, 2014 and 2015 totals. A "record-breaking" 151 companies have raised $2 million so far. Analytics, wearables, and population health management make up 2016's top three funding categories.
---
People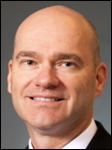 James Dye (MedSynergies) joins Global Healthcare Alliance as vice president of business development.
---
Telemedicine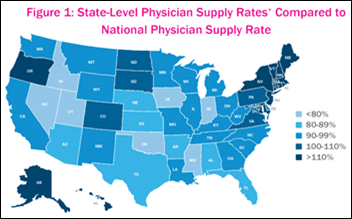 AHIP includes greater telemedicine utilization in its recommendations for alleviating physician shortages, which hamper the ability of payers to meet ACA-mandated network adequacy standards. Specialty physician group supply rates currently fall far below the national average for one or more specialty physician groups in a number of states, according to the trade group's analysis. It also advocates for simplifying the processes by which physicians educated abroad obtain the right to work in the US, increasing government financing for residency training slots, and enabling physicians and PAs to work to the top of their licenses and training to ensure more "robust" care.
---
Other

Medical scribes aren't all they're cracked up to be, according to an editorial in the Journal of General Internal Medicine. The authors point out that physicians should be aware of potentially negative patient reaction to scribes, particularly during intimate/highly sensitive medical encounters. With regard to workflow, they add that "subjecting scribes to EMR inefficiencies by delegating clinical documentation and EMR navigation to a less highly paid person does not necessarily mean we have created 'efficiency.'"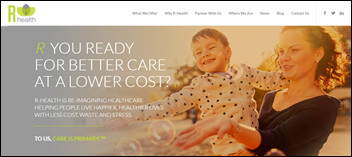 Direct primary care company R-Health launches an ACO in Southeastern Pennsylvania that will initially consist of 100 smaller, independent PCPs. The new Care is Primary ACO, which will serve 11,000 Medicare beneficiaries, marks R-Health's second foray into ACOs. It acquired Philadelphia-based Advanced Comprehensive Care Organization in May.
---
Contacts
Jennifer,  Mr. H, Lorre, Dr. Jayne, Dr. Gregg
More news: HIStalk, HIStalk Connect.
Get HIStalk Practice updates.
Contact us online.
Become a sponsor.