Top News
A report on state healthcare price transparency laws highlights the lack of progress most of the country has made thus far. Just three states – Colorado, Maine, and New Hampshire – received an A for providing detailed pricing on a range of procedures through easy-to-use public websites. Forty-three states received failing grades, including Delaware. Perhaps its new claims database will help it move up in the rankings next year.
---
Webinars
August 10 (Wednesday) 1:30 ET. "Taming the Beast: CDS Knowledge Management." Sponsored by LogicStream Health. Presenters: Luis Saldana, MD, MBA, CMIO, Texas Health Resources (THR); Maxine Ketchum, clinical decision support analyst, THR; Kanan Garg, senior applications analyst, THR; Patrick Yoder, CEO, LogicStream health. This presentation will review THR's systematic process for managing clinical decision support assets, including identifying broken alerts, addressing technical and clinical issues, modifying order sets, and retiring tools that have outlived their usefulness. Attendees will learn how THR uses a robust knowledge management platform to better understand how clinicians are interacting with their clinical content to maintain their order sets and reduce the number of alerts fired.
Contact Lorre for webinar services. Past webinars are on our HIStalk webinars YouTube channel.
---
Acquisitions, Funding, Business, and Stock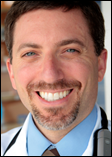 Jeffery Katz, MD takes to the local business paper to counter rumors that the Zoom+ chain of clinics in Portland and Seattle is imploding thanks to the departure of numerous executives – including himself – over the last year. Katz was hired in 2006 as the company's first physician, but left last year to pursue a career as CMIO of Seward Health Care System in Boston. He returned to Zoom several months ago once he realized that the company was focused on building a "clinical provider platform to train providers around the world."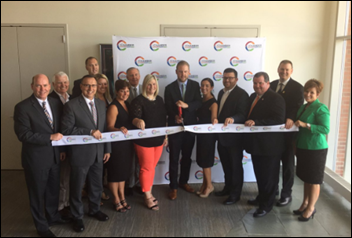 Chronic care management services startup Signallamp Health celebrates its move into 14,000 square-feet of office space in downtown Scranton, PA with an official ribbon-cutting. Founded last year, the company employs 15 and plans to create 69 full-time jobs within the next three years.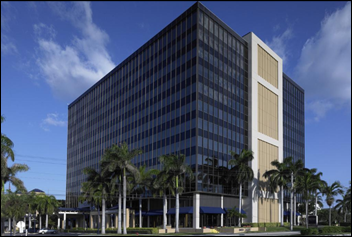 Salt Lake City-based CHG Healthcare Services expands its Weatherby Healthcare physician staffing subsidiary with the addition of 33,664 square feet of office space at its current location in Fort Lauderdale, FL. The expansion is part of a $450,000 public incentives deal that will see CHG create at least 50 jobs with an average salary of just over $50,000. The company ultimately hopes to add up to 150 positions.
AristaMD closes an $11 million Series A round of financing led by Avalon Ventures, which it will use to further develop its e-consult and intelligent referral software for PCPs and specialists.
---
People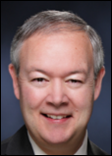 The American Osteopathic Association elects Boyd Buser, DO (Kentucky College of Osteopathic Medicine) president.
---
Announcements and Implementations

Modernizing Medicine adds PM, telemedicine, lab integrations, and pathology features to its specialty-specific EHR software.

Fichte, Endl & Elmer Eyecare (NY) implements CompuLink's Ophthalmology Advantage EHR, PM, and ambulatory surgery center technology to manage its two clinics and surgery center.
---
Telemedicine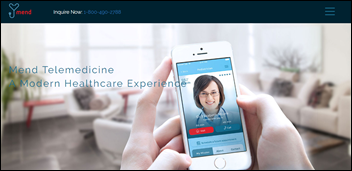 Orlando, FL-based startup Mend VIP secures an undisclosed amount of funding from The Florida Institute for the Commercialization of Public Research. The two year-old company, which developed its digital scheduling, telemedicine, and secure messaging technology at the University of Central Florida, will work with the institute to further commercialize its services as it transitions out of UCF.
---
Government and Politics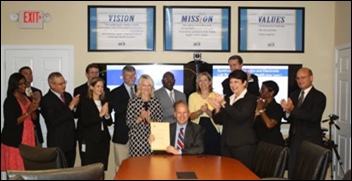 Delaware Governor Jack Markell signs off on a statewide healthcare claims database five years in the making. The Delaware Health Information Network will manage the new database, which Markell hopes will help public servants and citizens more accurately track healthcare costs.
---
Other

Athens Orthopedic Clinic (GA) alerts patients of a data breach that occurred at the end of June thanks to its refusal to meet The Dark Overlord's ransomware demands. The clinic believes the hacker gained access to its EHR using the log-in credentials of a third-party vendor. TDO (whose tweet stream is now defunct) made news earlier this month for targeting PilotFish Technology and SRS EHR clients.
---
Contacts
Jennifer,  Mr. H, Lorre, Dr. Jayne, Dr. Gregg
More news: HIStalk, HIStalk Connect.
Get HIStalk Practice updates.
Contact us online.
Become a sponsor.