Top News
The State of Ohio partners with five Medicaid managed care organizations, four commercial payers, and a limited number of primary care practices to launch a statewide Comprehensive Primary Care Program. The program will give select practices the opportunity to earn bonus payments – up to $4 per patient per month – for providing coordinated care to patients through patient-centered medical homes. The state anticipates disseminating $60 million in Medicaid CPC payments in 2018, when the program is fully implemented. Practices selected for the federal CPC+ program will be invited to join the Ohio initiative.
---
Webinars
August 10 (Wednesday) 1:30 ET. "Taming the Beast: CDS Knowledge Management." Sponsored by LogicStream Health. Presenters: Luis Saldana, MD, MBA, CMIO, Texas Health Resources (THR); Maxine Ketcham, clinical decision support analyst, THR; Kanan Garg, senior applications analyst, THR; Patrick Yoder, CEO, LogicStream health. This presentation will review THR's systematic process for managing clinical decision support assets, including identifying broken alerts, addressing technical and clinical issues, modifying order sets, and retiring tools that have outlived their usefulness. Attendees will learn how THR uses a robust knowledge management platform to better understand how clinicians are interacting with their clinical content to maintain their order sets and reduce the number of alerts fired.
Contact Lorre for webinar services. Past webinars are on our HIStalk webinars YouTube channel.
---
Announcements and Implementations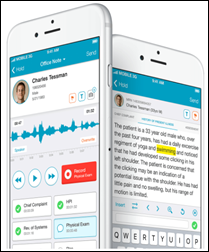 Entrada adds Entrada Rhythm to its Mobile Engagement Platform, giving physicians options (direct EHR input, speech-to-text, transcription) for capturing and editing dictations that they can then add to templates within their respective EHRs.
---
People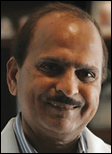 The Medical Board of California elects Dev Gnanadev, MD (Arrowhead Surgery Group) president. Gnanadev plans to focus on combatting the state's opioid epidemic during his tenure: "It is my goal to reduce the number of deaths caused by opioid overdoses by enforcing the Medical Practice Act and by educating physicians so they understand opioid prescription guidelines, which include use of the CURES database." California physicians had until July 1 to register for CURES, the state's prescription drug monitoring program.
---
Acquisitions, Funding, Business, and Stock

Clockwise.MD announces that 10 million patients have used its online scheduling service.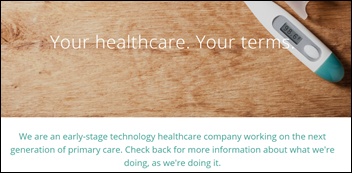 Seattle-based startup 98point6 raises $11 million in debt financing as part of a larger $15 million round that will bring its total funding to $18 million. The company, which is working on " a revolutionary approach to primary care" appears to be in stealth mode given the lack of information on its website. Its management team is filled with folks who've worked at big tech companies like Microsoft and Amazon, but seems lean on employees with direct healthcare experience. Two of its 20-person staff have worked at Swedish Children's Hospital. It plans to hire an additional 10 in the coming months.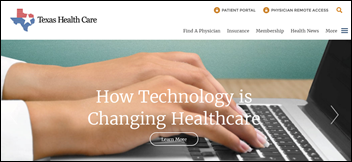 Texas Health Care, one of the state's largest independent physician organizations, partners with PM company Privia Medical Group to help it increase market share and transition to value-based payment models. THC CEO Larry Tatum, MD will become CEO of Privia Medical Group – North Texas.
---
Research and Innovation

A
A Commonwealth Fund study of 26 patients – 70 percent of which were deemed to have limited health literacy – finds that they struggled with effectively utilizing 11 common chronic-disease management and caregiving apps. Participants noted cumbersome manual data entry, unclear explanations of what needed to be entered, and general frustration with design features and navigation. Researchers conclude that app developers should better tailor their software to the populations that will use them. I'd add they also need to tailor them to the populations that need them most – chronically ill patients in underserved areas.
---
Other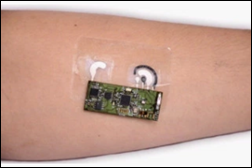 University of California San Diego researchers develop a tattoo-based wearable alcohol sensor that monitors blood alcohol levels in real time, and transmit that data to a corresponding smartphone app. The same apparatus can also be used to track glucose and lactase levels. Next steps for the researchers include increased device personalization and a more user-friendly app.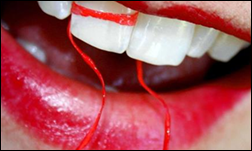 Say it ain't so: HHS no longer recommends flossing as a means to prevent cavities and gingivitis, given scientifically weak data that its original recommendation was based on. I wonder how this news will affect OralB's bottom line. It will no doubt up the "ick" factor seen by many a dental hygienist.
Famed hacker Peiter Zatko and his wife Sarah, a former National Security Agency mathematician, develop a Consumer Reports-style security rating system for software in the interest of preventing cyber attacks. "We need a nutritional label," said Peiter Zatko. "You might care more about sugar, or carbohydrates, or protein, but if we tell you about all of it, a nutritionist can help you come up with the appropriate diet." The couple plan to release more details about the endeavor at today's Black Hat security conference in Las Vegas.
---
Sponsor Updates
Aprima will host its user conference August 5-7 in Dallas.
Intelligent Medical Objects will exhibit at Aprima's 2016 User Conference + VAR Summit August 4-6 in Dallas.
Blog Posts
---
Contacts
Jennifer,  Mr. H, Lorre, Dr. Jayne, Dr. Gregg
More news: HIStalk, HIStalk Connect.
Get HIStalk Practice updates.
Contact us online.
Become a sponsor.