Top News
Athenahealth works with providers in its network to determine hotspots for likely Zika Virus diagnoses. The company has so far identified 1,800 residents of a Miami neighborhood dealing with Zika-carrying mosquitoes – the majority of which are patients at Borinquen Health Care Center. The company is working with the FQHC and several other providers in the area to reach out to at-risk patients for testing. It also plans to update patient health records with CDC guidelines on Zika so that physicians can better educate their patients. As of August 3, six cases of locally acquired mosquito-borne cases of the virus have been reported to the CDC; over 1,800 travel-related cases have been documented.
---
Webinars
August 10 (Wednesday) 1:30 ET. "Taming the Beast: CDS Knowledge Management." Sponsored by LogicStream Health. Presenters: Luis Saldana, MD, MBA, CMIO, Texas Health Resources (THR); Maxine Ketcham, clinical decision support analyst, THR; Kanan Garg, senior applications analyst, THR; Patrick Yoder, CEO, LogicStream health. This presentation will review THR's systematic process for managing clinical decision support assets, including identifying broken alerts, addressing technical and clinical issues, modifying order sets, and retiring tools that have outlived their usefulness. Attendees will learn how THR uses a robust knowledge management platform to better understand how clinicians are interacting with their clinical content to maintain their order sets and reduce the number of alerts fired.
Contact Lorre for webinar services. Past webinars are on our HIStalk webinars YouTube channel.
---
Announcements and Implementations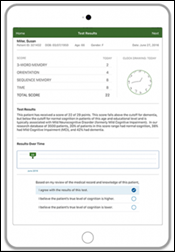 Quest Diagnostics develops an EHR-friendly digital dementia assessment tool to help physicians diagnose and care for patients with cognitive dysfunction.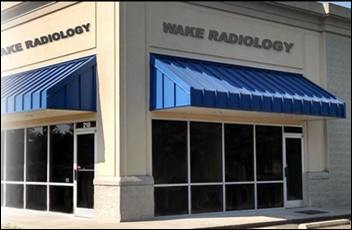 Wake Radiology (NC) implements PM imaging technology from Vital Images across its 20 outpatient offices.
Optum subsidiary OptumCare signs a 10-year agreement with Allscripts to supply the company's TouchWorks technology bundle its physician practice network.
---
Acquisitions, Funding, Business, and Stock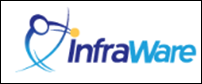 The US Patent and Trademark Office awards physician dictation software vendor InfraWare a patent for its "System And Method For Analyzing Verbal Records of Dictation Using Extracted Verbal Features." New features include periods, commas, numbered list identification, and identifiers for medication lists that will help accelerate the creation of health records from physician dictation.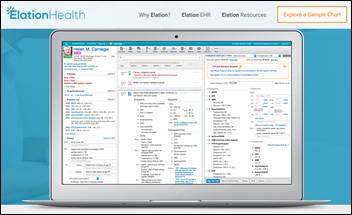 ElationEMR raises $15 million in Series B financing and rebrands to Elation Health. The San Francisco-based company was started in 2010 by brother and sister team Conan and Kyna Fong while working at their father's primary care practice, who at the time time was not a fan of EHRs (though he is now a dedicated client). You can read my 2014 interview with CEO and co-founder Kyna Fong here.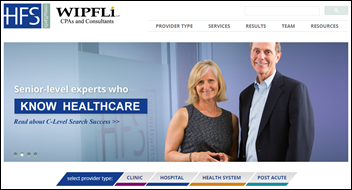 Multi-industry accounting and consulting company Wipfli acquires HFS Consultants and its marketing division for an undisclosed sum.
---
Telemedicine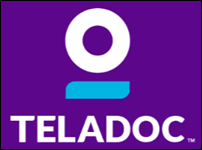 Teladoc attributes its failure to meet Q2 revenue expectations to increases direct-to-consumer advertising costs and the delayed implementation of two clients, who've purchased rolls outs to early 2017. Q2 results: $26.5 million in revenue; a 45-percent increase in membership to 15.4 million, and 199,106 visits.

Iagnosis, developer of DermatologistOnCall, reports 75 percent year-over-year growth in its number of online patient visits, and a 70-percent growth in its provider network. I'm not sure what that's worth given that the company hasn't released hard numbers.
Dictum Health integrates Eprosystem's EproMedical EHR into its telemedicine platform.
---
People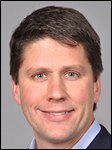 Jeff Fields (CMF Associates) joins Rite Aid subsidiary and population health management company Health Dialog as CFO. He will also take on a similar role at RediClinic, which operates 52 clinics inside Rite Aid stores.

Eric Heflin (The Sequoia Project) joins the IHE USA Board of Directors.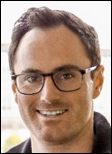 Josh Weiner (Summit Partners) joins Solutionreach as chief growth officer.


Zelis Healthcare appoints Charles Garner (MedAssets) CFO and chief administrative officer, and Matthew Hintz (ComplexCare Solutions) as chief HR officer. The company rebranded last month to bring together four companies – Premier Healthcare Exchange, Stratose, Pay-Plus Solutions, and GlobalCare – that make up its revenue cycle services for providers and payers.
---
Government and Politics
CMS hosts its second annual IT conference in Baltimore. Speakers, the majority of which were CMS employees, largely focused on internal systems powering Medicaid and Blue Button
HHS awards $8.6 million in funding to help 246 health centers in 41 states improve care quality and patient and provider experience via Patient-Centered Medical Home programs. The selected health centers will use the funding to achieve, expand, and optimize PCHM recognition. Sixty-five percent of centers already have some form of recognition.
---
Contacts
Jennifer,  Mr. H, Lorre, Dr. Jayne, Dr. Gregg
More news: HIStalk, HIStalk Connect.
Get HIStalk Practice updates.
Contact us online.
Become a sponsor.