Top News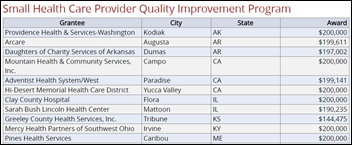 HRSA announces $16 million in funding to help improve access to quality care in rural communities. The money will be split between several dozen healthcare organizations via four grant programs – telehealth network development, rural health research centers, small provider quality improvement, and rural veterans access programs.
---
Webinars

August 24 (Wednesday) 1:00 ET. "Surviving the OCR Cybersecurity & Privacy Pre-Audit: Are You Truly Prepared?" Sponsored by HIStalk. Presenter: John Gomez, CEO, Sensato. Many healthcare organizations are not prepared for an OCR pre-audit of their privacy and security policies. This webinar will provide a roadmap, tools, and tactics that will help balance policies and budgets in adopting an OCR-friendly strategy that will allow passing with flying colors.
Contact Lorre for webinar services. Past webinars are on our HIStalk webinars YouTube channel.
Our "summer doldrums" webinar services sale ends Labor Day, September 5. Thanks to the several companies who have signed up for the always-busy fall webinar season.
---
Announcements and Implementations

Aledade forms a new primary care ACO in Arkansas – the first of its kind in the state – with help from the Arkansas Foundation for Medical Care. The Bethesda, MD-based company, which operates ACOs in 11 states, has already recruited 10 independent practices that collectively care for 12,000 Medicare beneficiaries.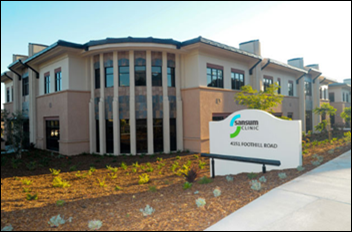 Sansum Clinic (CA) achieves Stage 6 in its ambulatory EHR adoption. The 95 year-old organization implemented Epic in 2010.
---
Acquisitions, Funding, Business, and Stock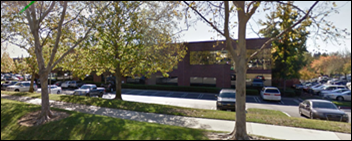 After expanding its RCM capabilities last month, Boca Raton, FL-based Modernizing Medicine plans to hire 20 billing analysts at its Roseville, CA location. It will host a hiring event this Friday and Saturday, presumably in Roseville.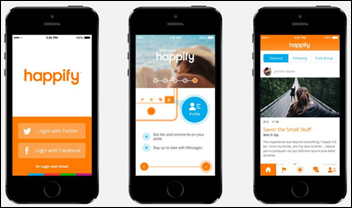 Mental health app developer Happify raises $5 million in an investment round led by Hills Capital. The New York City-based startup will use the funding to hire staff and expand its "positive-outcomes intervention" tech to the enterprise market in a new venture dubbed Happify Health. Advisor and board member Andrew Sekel (Optum) has been named chairman.
---
Telemedicine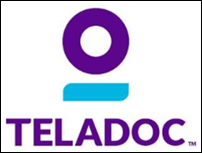 Dallas-based Teladoc hints at plans to roll out a specialty physician second-opinion consultation service, according to Lisa Bana, area vice president. "We do see a need for chronic illness support, and we are looking at it," she says, adding that it would be similar to offerings from 2ndMD and Best Doctors.
---
Other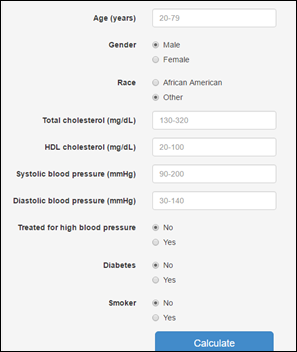 The local public radio station profiles several Kansas-based practices and collaboratives selected to participate in the latest round of the federal Million Hearts program, which seeks to prevent 1 million heart attacks, strokes, and heart-disease related deaths by 2017. Post Rock Family Medicine, along with several other practices, will use a Web-based risk calculator to better understand a patient's risk of heart disease. Jen Brull, MD expects to incorporate patient data from Post Rock's EHR to findings from the risk calculator. "Post Rock has a history of doing clinical improvement," she says. "Those are things we're trying to do here. Hopefully at the end they'll have lower cardiovascular risk."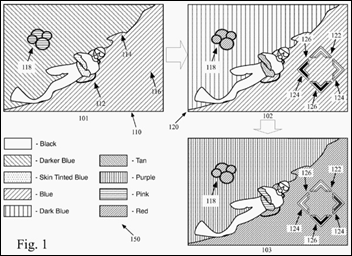 Good news for "friends" who've lost IPhones in the chlorinated depths of the neighborhood pool: Rumors swirl that Apple's next phone, which will likely debut next month, may be waterproof. A patent awarded to the company describes a system for color-balancing photos shot underwater, suggesting that the company may take things one step further and waterproof it. Unlike Samsung, which has three waterproof phones in production, Apple has never gone that route.
---
Contacts
Jenn,  Mr. H, Lorre, Dr. Jayne, Dr. Gregg
More news: HIStalk, HIStalk Connect.
Get HIStalk Practice updates.
Contact us online.
Become a sponsor.