Top News
MediPortal and Integrated Data Services plan to roll out consumer-facing CommonWell services by the end of the year. Consumers will be able to sign up for access, connect their CommonWell records to that of their providers, and query and view data. Six other members including Aprima, Athenahealth, and Modernizing Medicine have pledged to launch similar capabilities in the near future.
---
HIStalk Practice Musings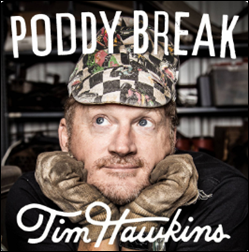 Listening: The somewhat new Poddy Break podcast from comedian Tim Hawkins. I've been binge listening in the run up to seeing him perform live last weekend – a performance that did not disappoint. (How can you not laugh at someone riding a Segueway?) His only nod to healthcare was a well-received Obamacare joke, and a brief bit on the panic he felt at being booked to perform at a conference for optometrists. What he lacked in eye care jokes, he made up for in a set that lasted a good hour-plus, not including an intermission and opening act.
---
Webinars

August 24 (Wednesday) 1:00 ET. "Surviving the OCR Cybersecurity & Privacy Pre-Audit: Are You Truly Prepared?" Sponsored by HIStalk. Presenter: John Gomez, CEO, Sensato. Many healthcare organizations are not prepared for an OCR pre-audit of their privacy and security policies. This webinar will provide a roadmap, tools, and tactics that will help balance policies and budgets in adopting an OCR-friendly strategy that will allow passing with flying colors.
Contact Lorre for webinar services. Past webinars are on our HIStalk webinars YouTube channel.
---
Announcements and Implementations

Safety Net Connect develops a CCD workaround for its Econsult referral technology, enabling community health centers to more efficiently coordinate care and meet Meaningful Use Objective 5 using their existing EHRs. The company worked with the Community Clinic Association of Los Angeles County to develop the tool.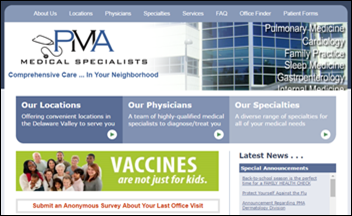 PMA Medical Specialists, a Philadelphia-based group of 54 independent physicians, teams with Aledade to apply for ACO status. Once approved, the Aledade Freedom ACO will care for 7,800 Medicare beneficiaries.
---
People

Pat Cathey (Fujitsu Americas) joins ClearData as chief revenue officer.


Pivot Point Consulting names Brett Meyers, MD (Meyers Consulting Services) CMIO and Frank Siepmann (1 Security Solutions Applied) senior cybersecurity advisor.
---
Telemedicine

TreatMD, which launched consumer-facing virtual consults last week, develops PM and billing software to help physicians implement the company's technology as a white-label solution.
---
Government and Politics

The Washington Post looks at the ways in which physicians are attempting to wrap their arms around MACRA, emphasizing the results of an earlier Deloitte survey that found most physicians were either not aware of the proposed rule, or were adopting a wait-and-see attitude. "I have no idea what I'm going to do yet," admits PCP Jean Antonucci, MD whose patient mix is half Medicare. "If I'm going to lose money, I'll have to see what my options are. I don't want to spend the bulk of my time doing paperwork or collecting data on my patients. That's what the doctors in my community who are employed [in larger groups] seem to spend most of their time doing."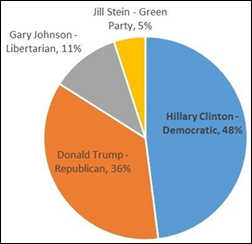 Aprima's admittedly "non-scientific" poll of 85 practice employees reveals that nearly half believe Hillary Clinton to be the more beneficial candidate when it comes to future presidential impact on healthcare. "Our clients, most of whom work in independent physician offices, are concerned about a variety of issues and trends, from new payment models, the aging population and declines in reimbursements," explains CEO Michael Nissenbaum. "I will defer to the political pundits to come up with theories about why our poll turned out as it did." I believe we have a few pundits amongst our readership, so feel free to weigh in via the comments section below.
The US Patent and Trademark Office launches the Cancer Moonshot Challenge to encourage public use of its patent data to help it learn more about investments into cancer research and therapies. Submissions are due September 12. Three winners have the chance to nab up to $5,000.
---
Other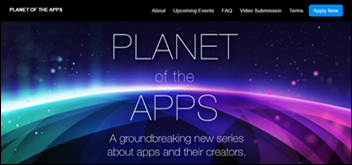 Apple plans to launch "Planet of the Apps," a new reality show that is part of its push into original programming through ITunes and Apple TV. The show will spotlight developers competing for $10 million in VC funding, guidance from tech experts, and featured-section placement in the company's app store. I'll be interested to see how many contestant ideas end up being related to healthcare.
---
Contacts
Jenn,  Mr. H, Lorre, Dr. Jayne, Dr. Gregg
More news: HIStalk, HIStalk Connect.
Get HIStalk Practice updates.
Contact us online.
Become a sponsor.