Top News
Apple unveils two versions of the Iphone 7, Watch upgrades, and preps for launch of IOS 10 next week. The company hasn't added any new bells and whistles related to healthcare (unless you count activity-inducing Pokemon Go being added to the Watch), and yet I'd feel remiss if I didn't recap the highlights: The 7 Plus, which comes in two sizes, is water- and dust-resistant, comes equipped for wireless headphones in lieu of a headphone jack, and features two rear-facing cameras for different focal lengths. Based on fanboy reaction, it seems that the pricey earbuds will have to be purchased separately. Watch upgrades include water-proofing and faster processing.
In slightly related news, Google discontinues its attempts to build smartphones with interchangeable batteries, cameras, and other parts that would have enabled consumers to upgrade phones bit by bit rather than shelling out big bucks for an entirely new device. I'm sure the Apple overlords are breathing a sigh of relief.
---
Webinars
None scheduled soon. Contact Lorre for webinar services. Past webinars are on our HIStalk webinars YouTube channel.
---
Announcements and Implementations

Austin, TX-based EMDs joins the CommonWell Health Alliance.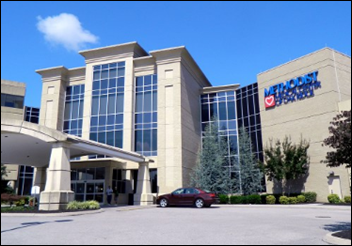 Independent anesthesiology practice MMC Anesthesia Group signs on with Zotec Partners for RCM technology and support services. The 10-physician practice is based out of Methodist Medical Center in Oakwood, TN.
MDsave and Healthcare Bluebook agree to offer the other's services, which include appointment booking at pre-negotiated rates, and pricing and quality listings, within their respective online tools.
---
Acquisitions, Funding, Business, and Stock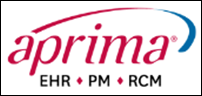 Aprima reports record double-digit growth in revenue and EBITDA during the first half of 2016, aided by contracts signed with large medical groups and university- and hospital-based practices, three of which were over $1 million each.
---
People
Culbert Healthcare Solutions hires Nancy Gagliano, MD, MBA (CVS Health) as CMO.
---
Telemedicine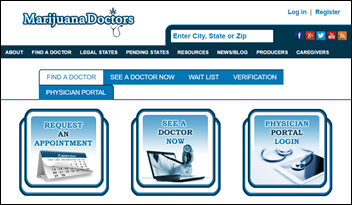 MarijuanaDoctors.com, which seems to be an aggregator of physicians that offer cannabis-prescribing privileges, launches virtual consults for patients.
---
Government and Politics

A bipartisan group of congressmen serving on the Ways and Means, and Energy and Commerce committees pen a letter to HHS Secretary Sylvia Burwell outlining their concerns with MACRA's proposed start date of January 1, 2017. While the legislators don't call for a firm delay, they do ask that CMS "consider flexibilities for all practitioners, including small practices, to succeed." Most industry insiders predict that the final MACRA rule will be issued in late October or early November, giving physicians – especially already overwhelmed independents – little time to get their ducks in a row by the first of the year.

The FTC hosts a half-day workshop on ransomware as part of its fall technology series. While none of the panels focused specifically on healthcare, the industry was represented by Children's National Health System Director of Information Security Chad Wilson, who spoke on best defense tactics. A video of the sessions will be posted to the FTC website soon.
---
Other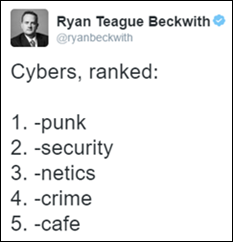 Time Politics Editor Ryan Beckwith ranks one of today's favorite buzzwords. The top (and last) choice reminds me of the 1995 movie "Hackers," which introduced me to the concept of computer hacking, and the acting chops of Jonny Lee Miller.
Following yesterday's sad statistics related to our nation's reading habits, I can't help but mention a public library's plans to enforce strict new borrowing rules. The library, which is struggling to recoup $200,000 worth of overdue books, plans to issue $100 fines and 30-day jail terms to offenders who ignore late notices issued via text and email.
---
Sponsor Updates
Aprima will exhibit at the Arizona State Physicians Association meeting September 15-17 in Scottsdale.
EClinicalWorks will exhibit at International Vision Expo West September 15-17 in Las Vegas.
Blog Posts
---
Contacts
Jenn,  Mr. H, Lorre, Dr. Jayne, Dr. Gregg
More news: HIStalk, HIStalk Connect.
Get HIStalk Practice updates.
Contact us online.
Become a sponsor.