Top News
Medical associations quickly weigh in on last week's "pick your pace" MACRA options from CMS. CAPG President and CEO Donald Crane is "pleased that the agency has taken into account the feedback of physician groups who are ready to go with MACRA implementation in January. CAPG has been calling on CMS to allow physician practices to begin MACRA performance in January 2017 as originally scheduled." AMA President Andy Gurman, MD applauds the flexibility, adding that it will "help give physicians a fair shot in the first year of MACRA implementation."
---
Webinar
September 27 (Tuesday) 1:00 ET. "Stanson Clinical Decision Support: Survival Kit for Evolving Payment Models and Other Regulatory Requirements." Sponsored by Stanson Health. Presenters: Anne Wellington, chief product officer, Stanson Health; Scott Weingarten, MD, MPH, SVP and chief clinical transformation officer, Cedars-Sinai. Reimbursement models are rapidly changing, and as a result, health systems need to influence physicians to align with health system strategy. In this webinar, we will discuss how Stanson's Clinical Decision Support can run in the background of every patient visit to help physicians execute with MACRA, CJR, et al.
View previous webinars on our HIStalk webinars YouTube channel.
---
HIStalk Practice Musings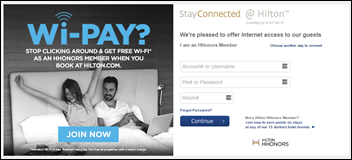 Hilton has a smart marketing gimmick going with free WiFi for members of its Honors programs. I was quick to serve up my contact details to save $14.95 for daily Internet connection. The membership program is my first foray into such things, and I wonder if I'll end up really seeing any benefit aside from free WiFi access. I'll be traveling quite a bit in the months leading up to HIMSS, so may give some thought to joining other hotel-chain programs based on the conferences I go to. I'd appreciate any insight HIStalk Practice readers can give me as to which programs give you the most bang for your traveling buck.
---
Acquisitions, Funding, Business, and Stock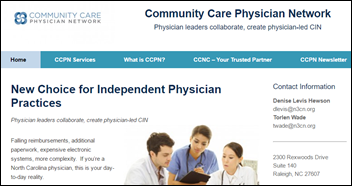 The NC Academy of Family Physicians, NC Community Health Center, and NC Pediatric Society team with Medicaid managed care network Community Care of North Carolina to form the Community Care Physician Network. CCPA will offer members resources to help practices with data collection and reporting, care and disease management, medication management, behavioral health integration, and palliative care. Group purchasing and coding and billing support may also be added in the near future.
---
Announcements and Implementations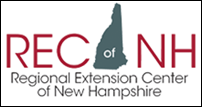 The Regional Extension Center of New Hampshire reaches its goal of assisting 1,000 PCPs achieve Meaningful Use. The REC was launched in 2010 by the Massachusetts eHealth Collaborative with a $6.9 million federal award. Of the 62 RECs originally created with HITECH funds, six have gone completely out of business, and 10 have run out of grant money but are still offering services.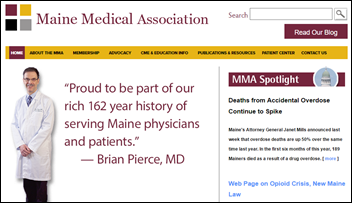 The Maine Medical Association endorses e-prescribing software from DrFirst as its preferred solution for members. The state's e-prescribing mandate, which also requires that prescribers participate in Maine's PDMP, will take effect July 1, 2017.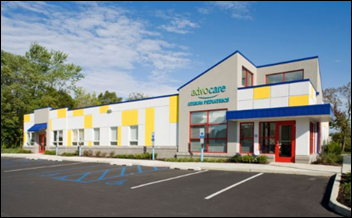 Advocare, an independent multispecialty physician group with 190 locations in New Jersey and greater Philadelphia, selects Ethernet services from Comcast Business as part of a infrastructure overhaul to better support its GE Centricity EHR.
EHR services company ITelagen partners with Modern Compliance Solutions to offer a Web-based HIPAA security risk analysis powered by the HIPAA One portal from MCS.
---
Telemedicine
MDlive incorporates patient insight and analytics technology from Inovalon into its virtual consult platform, enabling its physicians to better understand gaps in care, quality measures, and risk scores.
3PointCare, a wholly owned subsidiary of Medical Innovation Holdings, signs a 10-year agreement to provide management services to telemedicine company TeleLife MD, including technology, network services, implementation, support, and training.
---
Government and Politics

OCR Deputy Director for Health Information Privacy Deven McGraw helps spread the word about job opportunities for health information privacy specialists. Employees will develop projects and programs, and review policies and initiatives, among other duties, for between $64,000 and $100,000.
---
Other
Mario's move to the Iphone has quite a few media outlets waxing poetic about the Nintendo character's storied past, which I didn't know included an early '90s stint as a doctor.

This article tells the surprisingly interesting history of the white lab coat (see Dr. Mario above), adopted by physicians in the 19th century as part of an industry-wide facelift that moved from somber black frock coats in an effort to convey an "attitude of cleanliness, purity, and a fresh start for the medical profession."
---
Contacts
Jenn,  Mr. H, Lorre, Dr. Jayne, Dr. Gregg
More news: HIStalk, HIStalk Connect.
Get HIStalk Practice updates.
Contact us online.
Become a sponsor.