Top News

Time to decorate those firewalls: President Obama declares October "National Cybersecurity Awareness Month" in light of the exponentially increasing number of industry-agnostic cyberattacks over the last several years. Data breaches in healthcare rang in at 112 million records last year, and show signs of keeping up with that figure as the last half of 2016 gets into full swing. I'm willing to bet greeting cards commemorating the month are not far off.
---
HIStalk Practice Announcements and Requests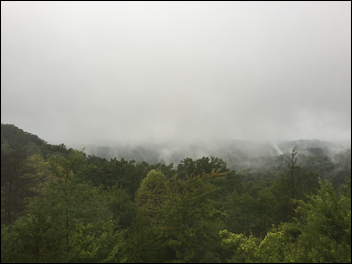 My nearly week-long excursion in the Smokies was both relaxing and physically challenging. (If you've ever hiked – and then climbed – to the Chimney Tops and hit the hot tub afterwards, then you'll understand where I'm coming from.) I missed National Health IT Week festivities, but am back in the news-gathering saddle just in time for National Primary Care Week, which seems to focus mainly on helping medical school students understand the importance of this increasingly understaffed and underpaid profession. I'm sure the #NPCW tweet stream will have some interesting resources to share over the course of the week.
A big thank you to the authors and physicians who stepped in with content while I was out of the health IT loop. Check out their contributions: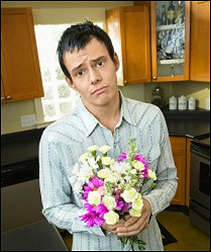 Finally, MGMA is just a few weeks away, which means it's time to start putting together the annual MGMA Exhibitors Guide. If you're a HIStalk Practice, HIStalk, or HIStalk Connect sponsor exhibiting at MGMA, complete this form and I'll include your company in our downloadable attendee guide.
---
Webinars
October 13 (Thursday) 2:00 ET. "Glycemic Control During Therapeutic Hypothermia." Sponsored by Monarch Medical Technologies. Presenter: Tracey Melhuish, RN, MSN, clinical practice specialist, Holy Cross Hospital (FL). Using therapeutic hypothermia (TH) as a method of care can present risks of hyperglycemia, hypoglycemia, and blood glucose variability. Maintaining safe glucose levels during the cooling and rewarming phases of TH reduces the risks of adverse events. Tracey Melhuish, author of "Linking Hypothermia and Hyperglycemia," will share best practices for optimal glucose control during TH and the success Holy Cross Hospital sees while using a computerized glucose management software.
Contact Lorre for webinar services. View previous webinars on our HIStalk webinars YouTube channel.
---
Announcements and Implementations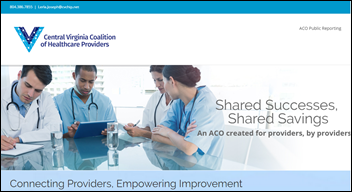 The Central Virginia Coalition of Healthcare Providers, an ACO serving patients in Virginia and North Carolina, selects chronic care management software from Smartlink Mobile Systems.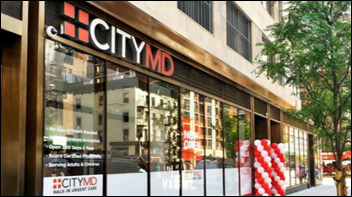 New York City-based urgent care chain CityMD signs on for referral management technology from Par80.
Brevard Eye Center (FL) implements Compulink's Ophthalmology Advantage EHR and PM technology.
---
People


Mark Wilhelm (Aramark Healthcare) and Andrea Velasco (Greenway Health) join Specialdocs Consultants as executive directors of business development.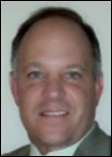 Al Knowles (Dynamix Healthcare Innovations) joins Scribe as VP of coding, RCM and PM.
---
Telemedicine
Physician practice marketing company Officite will offer customers access to SkyMD's teledermatology services.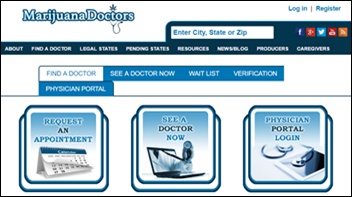 MarijuanaDoctors.com adds telemedicine capabilities to its resources for physicians and patients looking to offer and access medical cannabis services.
---
Government and Politics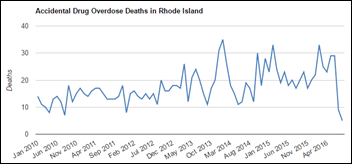 Rhode Island announces 100-percent enrollment in its PDMP, created via legislation in 2014. The local news, however, reports that utilization is less than 25 percent. Health department officials plan to improve this number next year by working with providers to connect their EHRs to the PDMP for more streamlined access.
AHRQ and CMS award $13.4 million to six grantees associated with the National Committee for Quality Assurance, Seattle Children's Hospital, Children's Hospital Corp., and several universities to study the feasibility and usability of newly developed pediatric quality measures at the provider, payer, and state levels.
---
Research and Innovation
A Black Book survey of 2,000 independent practices and 200 hospital-based practices paints a rather bleak picture when it comes to physician preparation for value-based care models. A few stats:
96 percent of practice managers report inefficient billing processes.
97 percent of practices experience high business staff turnover.
95 percent of practices with less than five physicians believe themselves to be "not tech savvy."
90 percent of practices identify as unprepared financially and technologically for the transition to value-based care.
Physicians gave Cerner and Navicure top marks in RCM outsourcing services and end-to-end tech and software, respectively.
---
Other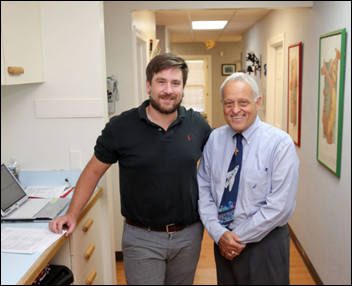 The local paper profiles the patient-centered medical home journey of Pediatric & Adolescent Health Partners. With the assistance of Anthem, the 40 year-old practice underwent the transformation in about 12 months. Founder Ted Abernathy, MD says that staff satisfaction has gone up despite the additional workload. Technology seems to have played a minor part in the practice's move to a more value-based care model. Most interesting to me is the addition of discussions around social determinants of health: "Everybody was uncomfortable," Abernathy says of having to ask patients about barriers to good health in their homes. "Everybody's still a little uncomfortable. Until you get that first parent that says, 'Yes.' It's easy when they say no, but what happens when a mom says she doesn't have enough food? We've had to build a system of resources that we can call."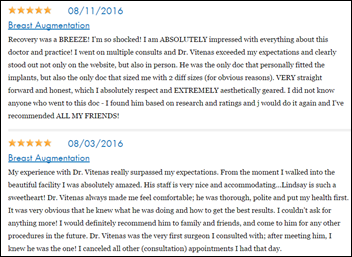 A new kind of news: Vitenas Cosmetic Surgery issues a press release to announce the practice has received 2,000 online reviews – "an exciting achievement few plastic surgery practices ever accomplish." I suppose the announcement speaks to the social media saviness of the practice's staff, but it also gets into the murky waters of incentive reviews. Are staff pushed to persuade patients to leave them? Are patients compensated in some way? Readers, feel free to weigh in on your personal/professional experiences with online reviews.
---
Sponsor Updates
PerfectServe will exhibit at ANCC 2016 October 5-7 in Orlando.
Blog Posts
---
Contacts
Jenn,  Mr. H, Lorre, Dr. Jayne, Dr. Gregg
More news: HIStalk, HIStalk Connect.
Get HIStalk Practice updates.
Contact us online.
Become a sponsor.