Top News
Florida's 15-member Telehealth Advisory Council meets for the first time to hash out the state's stance on virtual consults, an issue lawmakers within the Sunshine State have been attempting to legislate for the past four years. The initial meeting focused specifically on identifying how and where telehealth already occurs, including physician offices, kiosks, hospitals, and private residences. The council, which will publish its initial findings at the end of this year, ultimately hopes to get stakeholders within the state to agree on how to regulate the cost and reimbursement of such technology, and then get legislators to sign off on implementing those regulations.
---
Webinars


October 25 (Tuesday) 1:30 ET. "Data Privacy/Insider Threat Mitigation: What Hospitals Can Learn From Other Industries." Sponsored by HIStalk. Presenters: Robert Kuller, chief commercial officer, Haystack Informatics; Mitchell Parker, CISSP, executive director of information security and compliance, Indiana University Health. Cybersecurity insurers believe that hospitals are too focused on perimeter threats, ransomware, and the threat of OCR audits instead of insider threats, which are far more common but less likely to earn media attention. Attendees will learn how behavior analytics is being used to profile insiders and detect unusual behaviors proactively and to place privacy/insider risk within the risk management matrix.
November 8 (Tuesday) 1:00 ET. "A CMIO's Perspective on the Successful 25 Hospital Rollout of Electronic Physician Documentation." Sponsored by Crossings Healthcare. Presenter: Ori Lotan, MD, CMIO, Universal Health Services. UHS rolled out Cerner Millennium's electronic physician documentation to its 6,000 active medical staff members — 95 percent of them independent practitioners who also work in competitor facilities — across 25 acute care hospitals. UHS's clinical informatics team used Cerner's MPage development toolkit to improve the usability, efficiency, communications capability, and quality metric performance of Dynamic Documentation, embedding clinical decision support and also using Nuance's cloud-based speech recognition product for the narrative bookends of physician notes. This CMIO-led webinar will describe how UHS achieved 70 percent voluntary physician adoption within one month of go-live, saved $3 million in annual transcription expense, and raised EHR satisfaction to 75 percent. It will include a short demonstration of the software that UHS developed to optimize the physician experience.
November 9 (Wednesday) 1:00 ET. "How to Create Healthcare Apps That Get Used and Maybe Even Loved." Sponsored by MedData. Presenter: Jeff Harper, founder and CEO, Duet Health. Patients, clinicians, and hospital employees are also consumers who manage many aspects of their non-medical lives on their mobile devices. Don't crush their high technology expectations with poorly designed, seldom used apps that tarnish your carefully protected image. Your app represents your brand and carries high expectations on both sides. This webinar will describe how to build a mobile healthcare app that puts the user first, meets their needs (which are often different from their wants), creates "stickiness," and delivers the expected benefits to everyone involved.
Contact Lorre for webinar services. View previous webinars on our HIStalk webinars YouTube channel.
---
Announcements and Implementations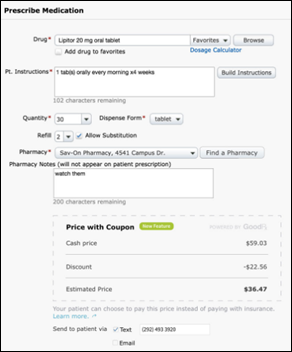 Kareo adds real-time pharmacy cost comparisons and prescription drug coupons from GoodRx to e-prescribing capabilities within its EHR.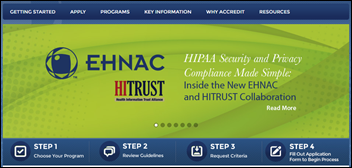 EHNAC will replace its HIPAA-related privacy and security assessments with HITRUST CSF certification in an effort to streamline the accreditation and certification programs of both organizations. "The healthcare industry is plagued by well-meaning yet inefficient processes, standards and protocols," says HITRUST CEO Daniel Nutkis. "It is through this partnership with EHNAC, and potentially other like-minded standards organizations, that we are growing our vision of helping the industry eliminate the complexity relating to information protection and compliance."

Imperial Health's Center for Orthopaedics (LA) signs a 10-year EHR agreement with Better Day Health.
Anesthesia Business Consultants develops the MACRA Made Easy Platform to help guide anesthesiologists through the steps of participation in the new value-based payment program.
---
People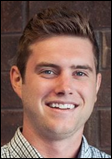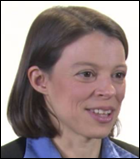 Physician Compass brings on Austin Fleer (EatStreet) as sales and marketing manager, and Kristina Nardi (LinkEHR) as account manager.
---
Telemedicine
Private-label telemedicine vendor SnapMD adds technical support from Monarch Telehealth Services as part of its Virtual Care Management platform.
---
Acquisition, Funding, Business, and Stock

New York-based Capital District Physicians' Health Plan and CapitalCare Medical Group (NY) launch Acuitas Health to help independent practices transition to value-based payment models and implement population health management programs. The new company plans to hire 10 employees within the next six months, and double that number over the following six months.
---
Government and Politics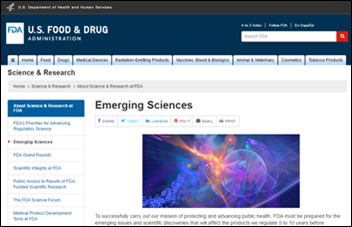 The FDA issues a call for "information about scientific and technological advances that are so unknown they don't show up – or barely show up – on a Web search." FDA Associate Director Donna Mendrick explains in a blog post that, "Our goal [with the Emerging Sciences Idea Portal] is to identify areas not yet addressed in current products like hibernation for surgery and brain-computer interfaces. Once we have such information it can be used for science-based planning, programs, policies, reporting, and communication within and outside FDA."
---
Research and Innovation
The National Institute on Drug Abuse awards researchers at Indiana University a $1.4 million grant to analyze social networks for patients who visit multiple physicians to gain prescriptions for controlled substances – a red flag for prescription drug abuse. Researchers will apply the social analysis to a database of de-identified information on physicians, patients, and prescriptions in order to identify doctor shoppers and the physicians they target. "These measures, once they are developed and tested, could be applied to state prescription drug monitoring programs," says principal investigator Brea Perry. "They could be translated to effective interventions, both to help the patients who are doctor shopping and to provide education for doctors who are being targeted."
---
Sponsor Updates
Blog Posts
---
Contacts
Jenn,  Mr. H, Lorre, Dr. Jayne, Dr. Gregg
More news: HIStalk, HIStalk Connect.
Get HIStalk Practice updates.
Contact us online.
Become a sponsor.