Top News
Athenahealth announces Q3 results: total revenue for the quarter up 17 percent to $276.7 million; consolidated revenue up 19 percent to $794.8 million; and 10,000 providers added to its network. I'm sure CEO Jonathan Bush will break down these results in his trademark fashion during tomorrow's investor conference call. The company acquired 12-employee, Austin-based care coordination system vendor Patient IO in August.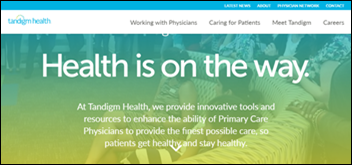 In related news, physician support company Tandigm Health will offer Athenahealth's population health management technology including analytics, risk stratification, and quality management capabilities to its network of over 440 PCPs.
---
Webinars


October 25 (Tuesday) 1:30 ET. "Data Privacy/Insider Threat Mitigation: What Hospitals Can Learn From Other Industries." Sponsored by HIStalk. Presenters: Robert Kuller, chief commercial officer, Haystack Informatics; Mitchell Parker, CISSP, executive director of information security and compliance, Indiana University Health. Cybersecurity insurers believe that hospitals are too focused on perimeter threats, ransomware, and the threat of OCR audits instead of insider threats, which are far more common but less likely to earn media attention. Attendees will learn how behavior analytics is being used to profile insiders and detect unusual behaviors proactively and to place privacy/insider risk within the risk management matrix.
November 8 (Tuesday) 1:00 ET. "A CMIO's Perspective on the Successful 25 Hospital Rollout of Electronic Physician Documentation." Sponsored by Crossings Healthcare. Presenter: Ori Lotan, MD, CMIO, Universal Health Services. UHS rolled out Cerner Millennium's electronic physician documentation to its 6,000 active medical staff members — 95 percent of them independent practitioners who also work in competitor facilities — across 25 acute care hospitals. UHS's clinical informatics team used Cerner's MPage development toolkit to improve the usability, efficiency, communications capability, and quality metric performance of Dynamic Documentation, embedding clinical decision support and also using Nuance's cloud-based speech recognition product for the narrative bookends of physician notes. This CMIO-led webinar will describe how UHS achieved 70 percent voluntary physician adoption within one month of go-live, saved $3 million in annual transcription expense, and raised EHR satisfaction to 75 percent. It will include a short demonstration of the software that UHS developed to optimize the physician experience.
November 9 (Wednesday) 1:00 ET. "How to Create Healthcare Apps That Get Used and Maybe Even Loved." Sponsored by MedData. Presenter: Jeff Harper, founder and CEO, Duet Health. Patients, clinicians, and hospital employees are also consumers who manage many aspects of their non-medical lives on their mobile devices. Don't crush their high technology expectations with poorly designed, seldom used apps that tarnish your carefully protected image. Your app represents your brand and carries high expectations on both sides. This webinar will describe how to build a mobile healthcare app that puts the user first, meets their needs (which are often different from their wants), creates "stickiness," and delivers the expected benefits to everyone involved.
Contact Lorre for webinar services. View previous webinars on our HIStalk webinars YouTube channel.
---
Acquisitions, Funding, Business, and Stock
Chicago-based healthcare incubator Matter partners with Leavitt Partners to create The Health Care Council of Chicago. The nonprofit, which has 15 founding members so far, is modeled after The Nashville Health Care Council, and, like its Southern counterpart, will work with community stakeholders to increase economic opportunities for all involved. "Chicago is such a diffuse ecosystem," says Leavitt Partners Chief Development Officer David Smith. "There is no reason for all the health care innovation and human capital in Chicago to not come together in a common platform. We want to be part of the club, and we want the club to exist. We could have a major influence on the national health care scene." Interestingly, HIMSS and AMA – both based in Chicago – haven't signed on to the new trade group yet. The council hopes to have 50 members by the end of the year.
---
Announcements and Implementations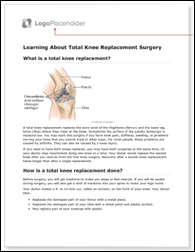 Allscripts adds point-of-care patient educational content from Healthwise to its EHR products.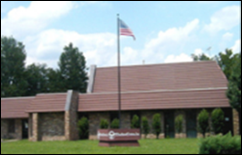 Woodland Centers, a community behavioral health agency serving patients in Southeastern Ohio, implements EHR technology from Core Solutions. Lighthouse Youth Services (PA) will also implement the company's Cx360 EHR.
---
People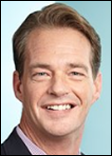 Mark Poling (RebmeM) joins Bridging Medical Access as CEO, coinciding with the launch of the company's telemedicine platform that combines virtual consult capabilities with EHR, PM, RCM, and marketing automation technologies.

Thomas Carella (Goldman Sachs) joins private equity investment firm Warburg Pincus as managing director of its healthcare and consumer group. WP announces its growth capital investment in medical terminology management software vendor Intelligent Medical Objects earlier this month.

Art Jones III (Innovage) joins MAP Health Management as vice president of payer sales and development.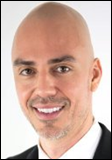 Jason McNamara (Myers and Stauffer) signs on with Audacious Inquiry as director of HIS. McNamara's career history is an interesting one; he's done stints with the US Marines, DoD, CMS, Military Network Radio, and still seems to be involved with the military-to-civilian transition services nonprofit Squad Leaders.
---
Government and Politics
CMS awards 20, two-year Special Innovation Projects to a dozen Quality Innovation Network-Quality Improvement Organizations (that's a mouthful). As project participants, the QIN-QIOs will work with local stakeholders to address healthcare quality improvement areas within their communities in the hopes of successfully replicating solutions locally, regionally, or nationally. Physician practice-related winners include the TMF Quality Innovation Network, which will work with 80 practices in Arkansas, Missouri, Oklahoma, and Texas to strengthen PCP knowledge of treatments for depression and alcohol abuse using Project ECHO and its virtual grand rounds strategies.
---
Telemedicine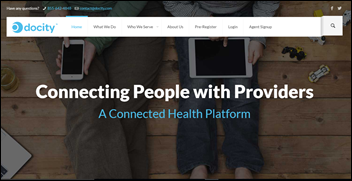 Chattanooga, TN-based startup Docity adds e-prescribing capabilities from DoseSpot to its telemedicine services. The company's virtual consults are priced at just $15 per month, with the first four consults free for patients in Georgia and Tennessee. If my health-sharing plan didn't already include MDLive visits, I'd consider using them.
---
Contacts
Jenn,  Mr. H, Lorre, Dr. Jayne, Dr. Gregg
More news: HIStalk, HIStalk Connect.
Get HIStalk Practice updates.
Contact us online.
Become a sponsor.