We've put together a list of HIStalk sponsors exhibiting at this year's MGMA conference in San Francisco. Take a moment to look over the products and innovations our sponsors plan to showcase, and map out your trip to the exhibit hall accordingly. We've also included contact information for those sponsors who will not be exhibiting, but will be available for one-on-one meetings.
---

AdvancedMD
Booth 711
AdvancedMD strives to be the community of choice for independent providers delivering an integrated workflow and personalized service to ensure the health of every practice and their patients. The company will present a new, fully integrated EHR + PM/RCM solution. Physicians gain the benefits of strong EHR, with integrated e-prescribing and pre-built, customizable templates. Office managers gain access to a strong claims management system, payer-rules engine, and simple denial tracking. AdvancedMD's solutions are designed to support the needs of medical practices and billing services. Additionally, attendees can explore the AdvancedTelemedicine platform through a free telemedicine psychic reading – an experience not to be missed!
---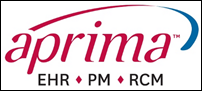 Aprima Medical Software
Booth 1107
Aprima provides innovative EHR, PM, and RCM solutions for medical practices. Throughout the company's 18-year history, Aprima has delivered quality solutions that have helped thousands of users enhance patient care and satisfaction, as well as improve their bottom lines. The Aprima EHR/PM sets the benchmark for ease-of-use, speed, and flexibility, thanks to its single database and customizable design that adapts automatically to individual physician workflows. The Aprima solution has earned certification for Meaningful Use Stage 2, and been awarded pre-validation status for NCQA PCMH recognition. The company is based in Richardson, TX and performs all development, support, and implementation from within the US. To learn more about how Aprima can help your practice, please visit www.aprima.com, call us at 844-4APRIMA or email us at info@aprima.com.
---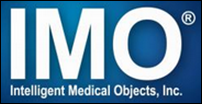 IMO – Intelligent Medical Objects
Booth 1637
IMO – Intelligent Medical Objects – The developer of the most widely-used and physician-preferred medical terminology service for EHR systems, now used by more than 3,500 hospitals and 450,000 providers daily. IMO's clinical interface terminology service contains over 460,000 clinician-friendly terms that are seamlessly mapped to reference and reimbursement coding systems including SNOMED CT, ICD-9-CM, ICD-10-CM, RxNORM, CPT, LOINC, DSM-IV, and DSM-5. With this system, physicians can quickly build problem lists and order procedures without having to search for the correct codes. IMO simplifies the transition to ICD-10 and supports MU. Read more at www.e-imo.com.
---

MEDITECH
Booth 2328
As healthcare continues to experience tremendous change, MEDITECH is focused on creating new opportunities for organizations to enhance workflow and do more – so we worked with physicians to identify the driving factors behind user experience and their relationship to satisfaction and productivity. The result is a highly refined, smarter, mobile Web EHR – our most advanced product yet. With it, MEDITECH customers of all shapes and sizes are displaying measurable productivity gains, providing higher quality care, with greater efficiency, to more people, at a lower cost. Now that's disruptive innovation.
---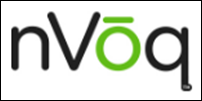 NVoq
To schedule a meeting, contact Lynda Alpert  Lynda.alpert@nvoq.com.
NVoq has been delivering affordable, highly accurate speech recognition in the cloud since 2011. If you've been led to believe that there is only one speech-recognition product that works with Epic, Cerner, Meditech, NextGen, EClinicalWorks, or any other EHR, you've been misinformed! Talk to us about why SayIt is the right choice for your practice: 
Save money – we're priced at a fraction of other "cloud" offerings, with NO LONG TERM CONTRACTS OR COMMITMENTS! No-obligation trials are available. 
Improve provider productivity – dictate findings directly into the EHR. Complete templates in seconds with voice or touch. 
Reduce the need for IT support – SayIt can be managed centrally without the need to install any software on PCs. NVoq also provides options for low-cost transcription and coding support. 
We look forward to meeting you! Visit us at sayit.nvoq.com.
---

PerfectServe
Booth 1317
PerfectServe provides healthcare's only comprehensive and secure communications and collaboration platform, uniting physicians, nurses, and other care team members across the continuum and facilitating timely interaction. With PerfectServe Synchrony, you can consolidate patient communication onto a single, secure platform; manage HIPAA compliance across voice, mobile, secure text, SMS, and other modes of communication; maintain your privacy so patients only see your office number when you return or make calls; eliminate lost charges and claim denials, increasing revenue and reimbursement; and route calls based on your preferences for that moment in time. Stop by booth #1317 to see why more than 64,000 physicians have partnered with PerfectServe to manage patient care communications.
---
Contacts
Jenn,  Mr. H, Lorre, Dr. Jayne, Dr. Gregg
More news: HIStalk, HIStalk Connect.
Get HIStalk Practice updates.
Contact us online.
Become a sponsor.