Our Industry's Cautious Start is Finally Reaching Critical Mass
By Jeff Wood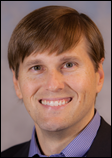 Even the greatest consumer trends can be slow to catch on. With the boon of Web retail sites in the mid- to late-1990s taking the world by storm, consider this: Amazon.com began solely as a book retailer, a far cry from being the largest retailer in the world based by total sales and market capitalization.
What does that have to do with healthcare? A great deal, if you consider healthcare consumerism. Until recently, consumerism in the US healthcare industry has moved slowly. But that's all changing now, and a Navicure-commissioned survey of healthcare organizations by Porter Research confirms patients are starting to approach their healthcare decisions differently. Specifically, the results show consumerism is impacting healthcare through an evolving mindset that influences patient payment revenue—an increasingly important component of a healthcare organization's overall finance:
Patients are seeking flexibility in paying for their care. More than half (58 percent) are asking about payment plans and another 43 percent are inquiring about what payment options are available. This means healthcare organizations must have a strategy that includes multiple options for patients to pay off their balance—otherwise, patients may begin shopping for other providers.
· Patient confusion understanding their payment responsibility versus their insurance provider's responsibility is the top price transparency challenge of healthcare organizations, cited by 67 percent. Front office staff need to invest more time with patients, addressing eligibility and setting expectations about the patient's payment responsibility. This often includes explaining and differentiating co-pays from co-insurance as well as deductibles. To get front office staff ready for added responsibility, organizations need to provide more rigorous training including role playing with top questions and problems they receive on a daily basis.
Only one third of healthcare organizations are currently leveraging patient estimation tools, which can help give patients what they want in this era of healthcare consumerism – price transparency.
Only one quarter of healthcare providers securely store credit or debit card information on file. Like price estimation tools, this perhaps represents a healthcare organization's best vehicle for boosting revenue. That's because providing price estimates and asking patients for card information to store on file happens at the time of service while the patient is in your office. It's far easier to discuss payment options or work out a payment plan – especially if you can go the extra mile and put a card on file – while the patient is in front of you.
A mere 26 percent of healthcare organizations are sending electronic statements, which can give patients financial information (or reminders, if you use patient estimation tools) much more quickly than mailed paper statements. Coupling these e-statements with online bill pay can provide even greater benefits to both parties — patients receive information where it is convenient for them, and organizations improve days in A/R.
Looking at consumer trends across industries, it's easy to see how healthcare consumerism will likely continue growing into something far larger than it is now. Healthcare organizations can start preparing today by ensuring their patient payment strategy includes three components – price transparency, varied payment options, and automation to keep the heavy lifting off busy staff as the needs and demands of patients grow. This new era has many positive aspects, including smarter and more informed patients; however, it's the job of trusted providers of healthcare to ensure we are ready.
Jeff Wood is vice president of product management at Navicure in Duluth, GA.
---
Contacts
Jenn,  Mr. H, Lorre, Dr. Jayne, Dr. Gregg
More news: HIStalk, HIStalk Connect.
Get HIStalk Practice updates.
Contact us online.
Become a sponsor.