Top News
Texas Association of Business CEO Bill Hammond, who will step down at the end of this year to try his hand at lobbying for several industries including healthcare, takes to the local paper to outline three things The Lone Star State needs to immediately do in order to expand use of telemedicine:
Ensure practice standards for in-person care and telemedicine are consistent with the ultimate goal of increasing access to quality care and lowering costs.
Adopting a technology-neutral definition of telemedicine so that patients and physicians can choose the type of technology used for telemedicine visits, "rather than the state dictating a one-size-fits-all approach."
Require a patient to be examined in-person or travel to a facility only when medically necessary based on a physician's recommendation.
Hammond's recommendations come just a few months after a TAB survey of consumers and businesses found an overwhelming majority favored the use of telemedicine to diagnose common medical conditions. Texas has been criticized by many (and famously taken to court by Teladoc) for its view that an initial patient-physician encounter should be face-to-face rather than over phone or video.
---
HIStalk Practice Musings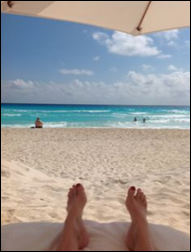 I'm thinking it will be a slow news week as everyone focuses their attention on tomorrow's election and its ensuing aftermath, which means my decision to imitate the pose above while attending a friend's beachside wedding this weekend is well-timed. The last presidential election found me traveling in the British Virgin Islands, where local eateries and bars held election-night TV-viewing parties. It gave me a unique perspective into the ramifications our elections have on the tourist-dependent economies of our Caribbean cousins.
---
Webinars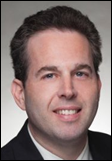 November 8 (Tuesday) 1:00 ET. "A CMIO's Perspective on the Successful 25 Hospital Rollout of Electronic Physician Documentation." Sponsored by Crossings Healthcare. Presenter: Ori Lotan, MD, CMIO, Universal Health Services. UHS rolled out Cerner Millennium's electronic physician documentation to its 6,000 active medical staff members — 95 percent of them independent practitioners who also work in competitor facilities — across 25 acute care hospitals. UHS's clinical informatics team used Cerner's MPage development toolkit to improve the usability, efficiency, communications capability, and quality metric performance of Dynamic Documentation, embedding clinical decision support and also using Nuance's cloud-based speech recognition product for the narrative bookends of physician notes. This CMIO-led webinar will describe how UHS achieved 70 percent voluntary physician adoption within one month of go-live, saved $3 million in annual transcription expense, and raised EHR satisfaction to 75 percent. It will include a short demonstration of the software that UHS developed to optimize the physician experience.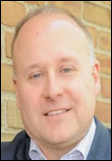 November 9 (Wednesday) 1:00 ET. "How to Create Healthcare Apps That Get Used and Maybe Even Loved." Sponsored by MedData. Presenter: Jeff Harper, founder and CEO, Duet Health. Patients, clinicians, and hospital employees are also consumers who manage many aspects of their non-medical lives on their mobile devices. Don't crush their high technology expectations with poorly designed, seldom used apps that tarnish your carefully protected image. Your app represents your brand and carries high expectations on both sides. This webinar will describe how to build a mobile healthcare app that puts the user first, meets their needs (which are often different from their wants), creates "stickiness," and delivers the expected benefits to everyone involved.
Contact Lorre for webinar services. View previous webinars on our HIStalk webinars YouTube channel.
---
Acquisitions, Funding, Business, and Stock
Allscripts notes in its earnings call that the company sees big opportunity in selling RCM services to its ambulatory EHR customers.
Cerner's latest earnings call provides further insight into Athenahealth's sluggish sales. As Mr. H noted late last week, the company earned a noteworthy ambulatory win in displacing Athenahealth for ambulatory EHR and business services at what the company believes is Athenahealth's largest customer, also replacing Athena at two other sites.
---
Announcements and Implementations
SRSsoft adds InteliChart's patient engagement technology – including appointment reminders, patient intake and educational materials, and satisfaction surveys – with its specialty-specific line of EHRs for specialists.
---
People

Bryan Koch (DocuTap) joins Kareo as GM of managed billing.

Darren Hay (Ideal Life) joins Care Angel as chief revenue angel/officer. Hay is also lending his expertise to the Florida Telehealth Advisory Council, which hopes to help pave the way for expansive telemedicine adoption across the state.
Mark Fabian (Life in the Moment) joins Zotec Partners as director of business development.
---
Other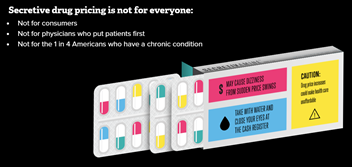 AMA launches TruthinRx.org, an interactive website that gives patients the opportunity to share stories of how rising prescription prices are impacting their health and finances. The association will also use it as a tool with which to lobby Congress for more transparent (and hopefully fairer) drug pricing – an issue scheduled to be discussed at its interim meeting later this week.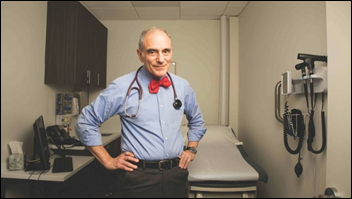 Sidney Stein, MD calls the decision he and his Horizon Medical Group (NY) partners made earlier this year to merge into the 79-physician Weill Cornell Medicine network well worth it. The physicians gained a brand-new office, EHR, digital X-ray machine, and the less tangible brand appeal associated with Weill Cornell. "It would've been nice if I didn't have to change things—we were very happy with our five-person group," Stein explains, "but I think you have to read the handwriting on the wall and see what the future has in store."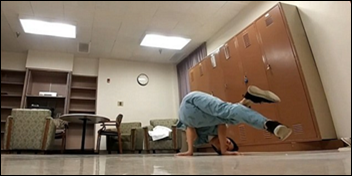 Cue "Apache:" Max Chiu, MD takes a break from EHR data entry at Presence Saint Francis Hospital in Chicago. "As I was walking past the break room around 3:30 am one morning," Chiu says, "I realized how much open floor space there was and thought it'd be fun to film a short video of myself 'breakin' in the break room. Unfortunately, I don't get to spend most of my breaks dancing. I usually spend breaks at work catching up on other unfinished work. There definitely is not a large population of breakdancing doctors, but I know there are some others out there!" It seems like his skills would be the perfect addition to ZDoggMD's next act.
---
Contacts
Jenn,  Mr. H, Lorre, Dr. Jayne, Dr. Gregg
More news: HIStalk, HIStalk Connect.
Get HIStalk Practice updates.
Contact us online.
Become a sponsor.