Top News
Black Friday and Cyber Monday sales mean big business for retailers and cyber criminals, according to new reports from Experian and CyberReason. Its study found that, though 62 percent of shoppers are worried about being hacked, 40 percent won't alter their shopping patterns to avoid it. Seventy percent believe finding "the right deal" would make them more likely to buy from a website they'd never heard of. Also alarming is the fact that 23 percent would "risk becoming a victim of identity theft for a good Cyber Monday deal." Shop safely, my friends.
---
HIStalk Practice Musings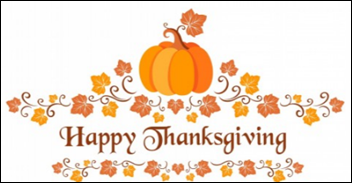 Happy Thanksgiving, dear readers! I hope the next several days find you surrounded by family and friends, with ample opportunity to reflect on the many blessings in your life. Should you find yourself in need of healthcare, be sure to thank your provider for working over the holiday weekend.
---
Webinars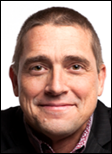 December 6 (Tuesday) 1:00 ET. "Get Ready for Blockchain's Disruption." Sponsored by PokitDok. Presenter: Theodore Tanner, Jr., co-founder and CTO, PokitDok. EHR-to-EHR data exchange alone can't support healthcare's move to value-based care and its increased consumer focus. Blockchain will disrupt the interoperability status quo with its capability to support a seamless healthcare experience by centralizing, securing, and orchestrating disparate information. Attendees of this webinar will be able to confidently describe how blockchain works technically, how it's being used, and the healthcare opportunities it creates. They will also get a preview of DokChain, the first-ever running implementation of blockchain in healthcare.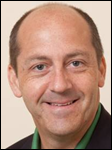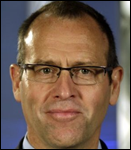 December 7 (Wednesday) 1:00 ET. "Charting a Course to Digital Transformation – Start Your Journey with a Map and Compass." Sponsored by Sutherland Healthcare Solutions. Presenters: Jack Phillips, CEO, International Institute for Analytics; Graham Hughes, MD, CEO, Sutherland Healthcare Solutions. The digital era is disrupting every industry and healthcare is no exception. Emerging technologies will introduce challenges and opportunities to transform operations and raise the bar of consumer experience. Success in this new era requires a new way of thinking, new skills, and new technologies to help your organization embrace digital health. In this webinar, we'll demonstrate how to measure your organization's analytics maturity and design a strategy to digital transformation.
---
Announcements and Implementations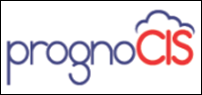 Bizmatics adds an employer portal to its PrognoCIS EHR for occupational health clinics. The new tool will enable employers to securely communicate with providers, and  track information about injured employees, including health and recovery status.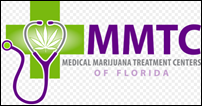 Former palliative and hospice care provider Joseph Dorn, MD will open the Medical Marijuana Treatment Center of Florida in Tallahassee, FL next week. Dorn is one of three physicians in the city who have completed the eight hours of training required by the Dept. of Health before they can order medical marijuana for their patients. "What makes me different from other folks," Dorn explains, "is I've got extensive hospice background and experience as medical director oversight of a dispensing organization."
Slightly related random fact: Marijuana dispensaries sell 58 percent more edibles and 72 percent more beverages the day before Thanksgiving than on an average Wednesday. "Sometimes, it's a little stressful to see family," says Kaya Cannabis CEO Amanda Gonzalez. "In the same way some people might pick up a bottle of wine, some people are looking to pick up recreational cannabis. Maybe it'll make your slightly racist uncle a little bit more tolerable."
---
Acquisitions, Funding, Business, and Stock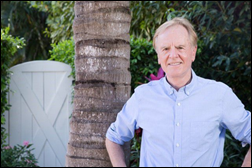 Mashable digs into the newest venture of John Sculley, former Apple CEO and now founder of cloud-based pharmacy benefits platform RxAdvance, an endeavor he calls "the most important thing I've done since my time at Apple." Sculley, who bounced around several verticals before landing on the digital side of pharmacy benefit management, doesn't seem to have much faith in the digital health ecosystem:
"People in digital health have to be willing to do the heavy lifting of learning how the healthcare system really works. It's tempting for entrepreneurs to say, 'I can build a cool product and measure a lot of different things.' They haven't taken that same philosophy to say how to solve problems for people who are sick, and not just for people who are well who want to measure their fitness. Companies making wearable devices, for example, are going to get smarter to solve problems for people who are sick, not just people who are well."
---
People

GNS Healthcare CEO Colin Hill joins the newly formed Massachusetts Digital Health Council, created by Gov. Charlie Baker to bolster the state's digital health ecosystem. The council, which includes representatives from 38 healthcare technology and life sciences companies, has been tasked with creating a three-year innovation growth plan to the Governor by August 2017.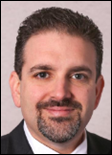 The American Medical Informatics Association names incoming Regenstrief Institute President and CEO Peter Embi, MD chair-elect of its Board of Directors.
---
Government and Politics
The National Quality Forum invites industry stakeholders to comment on the 97 metrics it is reviewing (with an eye to removing some) for the federal government's use in various health programs, including MACRA and MIPS. The measures, 39 of which are related to outcomes, may "help patients and families choose the nursing home, hospital, or clinician that is best for them, and can help providers deliver the highest quality of care to their patients," according to Kate Goodrich, MD director of the CMS Center for Clinical Standards & Quality. Comments are due December 2.
---
Other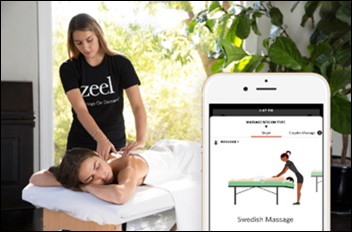 A perfect way to wind down at the end of Black Friday: Zeel brings its in-home massage delivery service to New Orleans. Customers can book their session via the company's app or website, and expect delivery within the hour. A quick visit to the website finds that Zeel's services are available in 40 cities (including mine!).
---
Contacts
More news: HIStalk, HIStalk Connect.
Get HIStalk Practice updates.
Contact us online.
Become a sponsor.