Top News
Just in time for Cyber Monday: UpGuard grades the top 25 retailers on their cybersecurity practices. (As a Prime addict, I'm happy to see Amazon on the "Good" list.) In an effort to help consumers shop safely online, the company has created a Google Chrome extension that scores websites based on cybersecurity risk. Its November survey of 1,200 consumers found that nearly all are concerned about the security of their information online, and over 50 percent would avoid their favorite retailers if those companies had poor cybersecurity practices.
On a side note, it would be interesting to see such a scoring system created for developers and users of health IT. I'd be especially interested in seeing if there was correlation between providers with high cybersecurity scores and other areas, such as quality, patient satisfaction, and cost.
---
HIStalk Practice Announcements and Requests
Thanks to renewing sponsor Healthwise for supporting HIStalk Practice. Contact Lorre before the HIMSS rush if you'd like to learn more about becoming a sponsor.
---
Webinars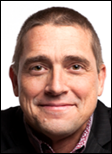 December 6 (Tuesday) 1:00 ET. "Get Ready for Blockchain's Disruption." Sponsored by PokitDok. Presenter: Theodore Tanner, Jr., co-founder and CTO, PokitDok. EHR-to-EHR data exchange alone can't support healthcare's move to value-based care and its increased consumer focus. Blockchain will disrupt the interoperability status quo with its capability to support a seamless healthcare experience by centralizing, securing, and orchestrating disparate information. Attendees of this webinar will be able to confidently describe how blockchain works technically, how it's being used, and the healthcare opportunities it creates. They will also get a preview of DokChain, the first-ever running implementation of blockchain in healthcare.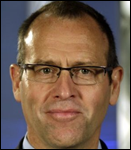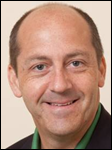 December 7 (Wednesday) 1:00 ET. "Charting a Course to Digital Transformation – Start Your Journey with a Map and Compass." Sponsored by Sutherland Healthcare Solutions. Presenters: Jack Phillips, CEO, International Institute for Analytics; Graham Hughes, MD, CEO, Sutherland Healthcare Solutions. The digital era is disrupting every industry and healthcare is no exception. Emerging technologies will introduce challenges and opportunities to transform operations and raise the bar of consumer experience. Success in this new era requires a new way of thinking, new skills, and new technologies to help your organization embrace digital health. In this webinar, we'll demonstrate how to measure your organization's analytics maturity and design a strategy to digital transformation.
---
People

The North Carolina Medical Board elects Eleanor Greene, MD (Triad Women's Health and Wellness Center) president. Greene will no doubt lead the board in its continued efforts to crack down on dozens of physicians of patients that have died from opioid overdoses within the last year.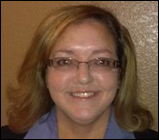 WEDI elects new board members including Pam Grosze (PNC Bank), David Haugen (Minnesota Dept. of Health) (not pictured), Teresa Rivera (Utah Health Information Network), and Michael Wilson (HealthCare Information Management).
---
Telemedicine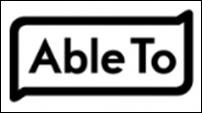 AbleTo adds care coordination capabilities, including streamlined referrals, to its behavioral health telemedicine program for payers. The New York City-based company has been on a bit of an executive hiring spree over the last six months, bringing on Rob Rebak (ShareCare) as CEO and Dorothy Gemmell (Practice Fusion) as chief commercial officer. Its last funding round seems to have been a $12 million Series C in June 2015.
---
Research and Innovation
A study of 333 PCPs finds that most would not provide full disclosure of a medical error when presented with two fictional cases – one involving a delayed cancer diagnosis, and one involving a care coordination breakdown. Most noted they would offer patients a limited or no apology, limited or no explanation, and limited or no information about the cause of the error – findings that the study's authors say fall alarmingly short of national guidelines and patient expectations. The study didn't delve into the reasons behind the lack of ethics, but it's worth noting that 56 percent of PCPs have questioned whether the demands of practice are worth the toll, and that 37 percent have thought about leaving practice all together.
---
Other
The local paper puts the nation's perceived physician shortage into perspective, calling the lack of family MDs more of an education and distribution problem than a genuine dearth of doctors:
"From our organization's point of view," says Family Medicine Education Consortium CEO Laurence Bauer, "more primary care is better. We just created a system that's out of balance and continues to be out of balance," Mr. Bauer said. "Family physicians, general internists and psychiatrists all are low on the pecking order and that creates an issue. We've created medical schools that, in my opinion, select people not generally wanting to go into general medicine and much more likely to go into sub-specialties. If you have a primary care physician serving as quarterback and allow him or her to make referrals, fewer people will be referred. But when they are, they don't get lost in the system."
I missed this a few weeks ago: ScottCare Cardiovascular Solutions, parent company of remote cardiac device monitoring brand Ambucor Health Solutions, notifies the cardiology offices of Conemaugh Physician Group (PA) that a former employee downloaded patient data from a company-issued computer to thumb drives. While no nefarious activity has been detected thus far, ScottCare is offering patients one year of identity protection and recovery services, and $1 million of identity theft insurance. The employee's actions were discovered during a seemingly separate investigation that ended in his termination. 
---
Sponsor Updates
AdvancedMD donates 600 necessity bags to Ronald McDonald House Charities.
EClinicalWorks releases a recap video from its annual conference.
GE Healthcare announces several products at RSNA that include patient-controlled mammography pressure, an imaging collaboration suite, and enhancements to Centricity Solutions for Enterprise Imaging.
Blog Posts
---
Contacts
More news: HIStalk, HIStalk Connect.
Get HIStalk Practice updates.
Contact us online.
Become a sponsor.