Top News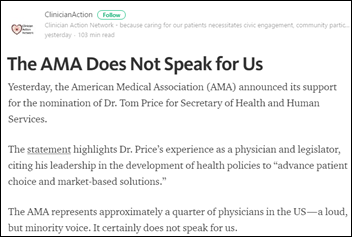 Over 3,000 physicians sign their name to an open letter lambasting AMA's endorsement of Rep. Tom Price, MD – nominated by President-elect Trump to head HHS when he takes office next year. 
"We believe that in issuing this statement of support for Dr. Price," the authors write, "the AMA has reneged on a fundamental pledge that we as physicians have taken — to protect and advance care for our patients. We support patient choice. But Dr. Price's proposed policies threaten to harm our most vulnerable patients and limit their access to healthcare. We cannot support the dismantling of Medicaid, which has helped 15 million Americans gain health coverage since 2014. We oppose Dr. Price's proposals to reduce funding for the Children's Health Insurance Program, a critical mechanism by which poor children access preventative care. We wish to protect essential health benefits like treatment for opioid use disorder, prenatal care, and access to contraception."
The letter's originators – Manik Chhabra, MD Navin Vij, MD and Jane Zhu, MD, (all clinical scholars at the University of Pennsylvania) – plan to send the letter to AMA and other industry organizations soon. It remains to be seen what, if any, affect such a missive might have on the association's reception of Price come January. Several physicians have publicly renounced their AMA membership over its endorsement.
---
Webinars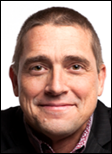 December 6 (Tuesday) 1:00 ET. "Get Ready for Blockchain's Disruption." Sponsored by PokitDok. Presenter: Theodore Tanner, Jr., co-founder and CTO, PokitDok. EHR-to-EHR data exchange alone can't support healthcare's move to value-based care and its increased consumer focus. Blockchain will disrupt the interoperability status quo with its capability to support a seamless healthcare experience by centralizing, securing, and orchestrating disparate information. Attendees of this webinar will be able to confidently describe how blockchain works technically, how it's being used, and the healthcare opportunities it creates. They will also get a preview of DokChain, the first-ever running implementation of blockchain in healthcare.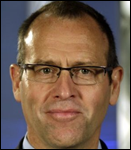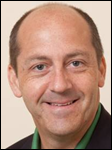 December 7 (Wednesday) 1:00 ET. "Charting a Course to Digital Transformation – Start Your Journey with a Map and Compass." Sponsored by Sutherland Healthcare Solutions. Presenters: Jack Phillips, CEO, International Institute for Analytics; Graham Hughes, MD, CEO, Sutherland Healthcare Solutions. The digital era is disrupting every industry and healthcare is no exception. Emerging technologies will introduce challenges and opportunities to transform operations and raise the bar of consumer experience. Success in this new era requires a new way of thinking, new skills, and new technologies to help your organization embrace digital health. In this webinar, we'll demonstrate how to measure your organization's analytics maturity and design a strategy to digital transformation.
---
Announcements and Implementations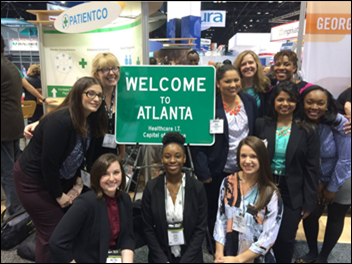 Atlanta-based Georgia State University incorporates Azalea Health's EHR into its simulations and classrooms for programs such as health informatics, respiratory therapy, physical therapy, nutrition, and the graduate nursing informatics program. I had to chuckle when I came across the above picture of GSU students at HIMSS. It features the road sign Mr. H awarded the Metro Atlanta Chamber after the city received the most votes in the "Health IT Capitol of America" reader poll.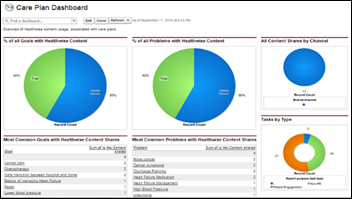 Healthwise debuts its Care Coordination app on the Salesforce AppExchange. The app, which integrates with Salesforce's Health Cloud, connects physicians and patients with evidence-based health education materials.
---
Acquisitions, Funding, Business, and Stock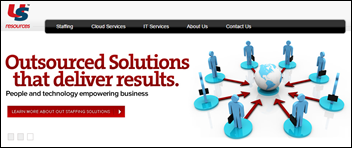 Staffing and workforce solutions company Cross Country Healthcare acquires US Resources Healthcare – a recruitment processing outsourcing business – for an undisclosed sum. US Resources will likely turn its focus to its three remaining verticals – government, IT, and financial, while CCH will enjoy its latest round of growth. It moved into expanded Boca Raton, FL headquarters several months ago.
---
People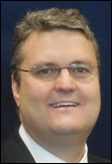 Clifford Farren, Jr. (IMS Health) joins AbleTo as CFO.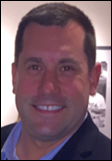 Jeff McHugh (Athenahealth) joins Zotec Partners as vice president of enterprise solutions.
---
Telemedicine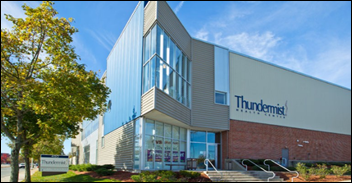 Thundermist Health Center (RI) offers UnitedHealthcare Medicaid members remote diagnosis and e-consults for skin disorders. The provider and payer partnered with Community Health Center's Weitzman Institute to set up the teledermatology service.
American Well incorporates Tyto Care's remote examination tools into its telemedicine platform for employers and health systems.
---
Government and Politics

CMS Acting Administrator Andy Slavitt suggests ways in which physicians can move forward with MACRA, highlighting technology's role and subsequent vendor accountability: "MACRA is an opportunity to move the focus away from paperwork and reporting and towards paying for what works. For a variety of reasons, EHRs became an industry before they became a useful tool. The technology community must be held accountable by their customers and make room for new innovators and to give clinicians more freedom and more flexibility to focus on their patients, to practice medicine, and deliver better care."
---
Research and Innovation
New research finds that outpatient surgical bone and joint procedures are more cost effective when performed at ambulatory surgical centers rather than hospitals. Researchers attribute the savings, which ranged between 17 and 43 percent for the 1,021 procedures analyzed, to more streamlined care processes. "If orthopaedic practices gained access to an ASC for day surgery," says lead author Peter Fabricant, MD "they would be able to deliver the same care at a decreased cost, and improve patient satisfaction by offering the convenience of care location options. From the patient and family perspective, care closer to one's home and family is of higher value."
---
Sponsor Updates
GE Healthcare completes the RSNA Image Share Validation program.
EClinicalWorks will exhibit at the Orthopaedic Summit December 7-10 in Las Vegas.
Blog Posts
---
Contacts
More news: HIStalk, HIStalk Connect.
Get HIStalk Practice updates.
Contact us online.
Become a sponsor.